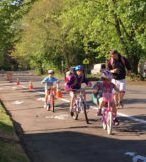 Summertime…and the cycling is easy. Join friends and neighbors on Sun June 2 at 2p for Rolling By The River, a community "slow roll" cycling event. Find a book at the Nyack Library's Summer Book Sale or some knick-knacks at the Community Yard Sale.  Visit the Dennis P. McHugh Run for Fun and Family Fair or the Flavors of Haverstraw Food Crawl.
This Fri-Sun list of what to do and where to do it is brought to you by Rockland Center for the Arts. Registration for summer Camp RoCA 2019 is now open and the Juried Art Exhibit & Sale to benefit the Rockland County Pride Center continues through June 16.  Take a stroll through the Catherine Konner Sculpture Park to view the Natural Progressions and RoCA Nest 2019 exhibits.
Friday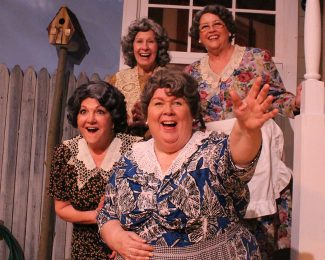 Catch one of the last performances of Morning's at Seven at Elmwood Playhouse. Four sisters who live near one another in a small midwestern town in 1938 see their lives upended when one sister's son decides to leave home and get married. His plans stir up old passions and create new anxieties in the lives of everyone around him in this charming comedy. Tickets are available online. Fri 8p, Sat 2p and 8p, 10 Park St, Nyack.
Saturday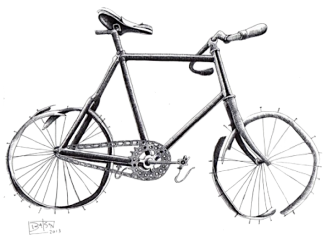 Do you have a bicycle in your garage that you rarely ride? Can't find the time? Don't feel comfortable "sharing the road" cycling by yourself? Then come out for the Sunday afternoon "slow roll" cycling event Rolling by the River and join your friends and neighbors near the Nyacks and Piermont. This is a bicycle ride for everyone. All ages (eight and up) and experience levels are welcome. Grab your helmet and meetup at Upper Nyack Elementary School at 2p. REGISTRATION REQUIRED online at Rolling By The River.
Brought to you by the Rockland Bicycling Club, Nyack Rec Dept, Piermont, Upper Nyack and the Hopper House. Post ride ice cream social sponsored by R2M Realty, Velo Bistro & Wine Bar and Hartell's Deli.
Sunday
Next Week
Monday
The Center for Safety & Change is hosting a Fashion Preview Sale. Get a sneak peek at designer clothes and accessories. Enjoy hors d'oeuvres and a glass of wine or champagne, while you try on highlights from the 2019 fashion sale. 6-8p, The Hudson House of Nyack, 134 Main St, Nyack.
Tuesday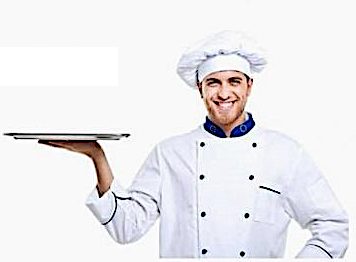 Enjoy a Taste of Nyack with samples from some of Nyack's best restaurants. This evening of fun, food, and philanthropy benefits the Rockland County YMCA youth programs and helps to provide scholarships to children of low income families. 6-9:30p. Call 845-358-0632 for your tickets.
Thursday
Stop by for the staged reading of Tennessee Williams' The Two Character Play by the Phoenix Theatre Ensemble. A playwright Felice and his actress sister Clare arrive on a bleak and dusty stage where they discover that the troupe they have been traveling with has abandoned them. Yet an audience and critics are showing up anyway and the show must go on. 6:30-8:30p, Nyack Library, 59 S Broadway, Nyack.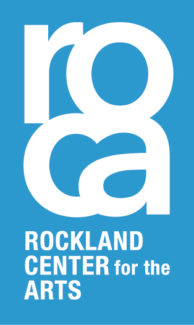 The Nyack Weekender is your Fri-Sun list of what to do and where to do it. This weekly series is brought to you by Rockland Center for the Arts.
To get the Nyack Weekender delivered to your mailbox auto-magically every Friday morning, add your name to our mail list. Visit our
online sign-up sheet
to subscribe.