by Mike Hays

"It shows how much one man can do," said Judge Paul Phinney, in 1986, when the South Nyack fitness trail on the old Northern Railroad line was being dedicated to the memory of Raymond Esposito.
Esposito was a South Nyack visionary. He was focused on community participation, parks, greenspace, music, health, and wellness. His untimely death at age 50 left a huge gap in village life, but he left a legacy through South Nyack's fitness trail, the vision of which is still growing, as it expands into Westchester and Bergen counties.
South Nyack had no public parks until Raymond Esposito pushed to convert the old Northern railroad line that closed in 1965. The old train station was turned into the Franklin Street park, where today the tennis court is placed over the old station house foundation. The railroad tracks heading south from the park were converted into a gravel fitness trail with exercise stations for benefit of runners, walkers, and bikers. The mile-long trail was soon connected to other village parks built on the old railroad line, including the abutting Hader Park in Grandview, passing the old rail station in Grandview and the recently renovated Piermont Station to end in Sparkill. The thousands who have enjoyed the pastoral river views since 1986 owe much to Raymond Esposito.
Raymond Esposito: A life well played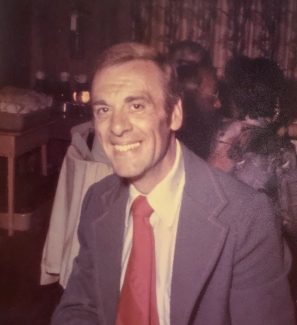 Raymond Esposito once said, paraphrasing Mozart, "life, is very much a piano… and what one gets out of or from it, depends upon how well you play it." Esposito's life was well-played. Born in Hoboken on February 9, 1935, he earned degrees from Long Island University and the Columbia Institute of Chiropractic. He was married to Sue Ann Murray from Hoboken, with whom he had three sons. The family moved to South Nyack in 1968, where Esposito practiced from his home near S. Nyack Town Hall.
Esposito was passionate about music. He graduated from the Guilmant Organ School in New York City. He mastered both piano and organ. He quickly became involved in the musical life of his adopted community. After serving as Director of Music at St. Paul's Catholic Church in Ramsey, he formed the 42-member South Nyack Chorale and served as organist at St. Paul's United Methodist Church in South Nyack. He was also a long-serving organist and music director at St John's Church in Piermont. He loved opera and went to New York on a regular basis to see performances.
He was also active in the community working with volunteer groups, serving as president of the Nyack Jaycees and member of the Nyack Lions. He was involved in the 1978 South Nyack Centennial celebration, acting as Committee Chair and serving on virtually every working committee.
Raymond Esposito, S. Nyack Mayor
Esposito once related that six members of his graduating class became mayors, so it was no surprise that after ten years as a trustee in S. Nyack he challenged five-term incumbent Dr. Lewis DeNigris in the 1980 mayoral contest, winning by 14 votes. He was a registered Republican, but became disenchanted with party politics.  According to the
Journal News
, he found traditional political parties "too cumbersome to respond quickly enough to meet the needs of a community of just 3,000."  Esposito formed his own party, the Village People, which embraced both Republicans and Democrats.
Things changed quickly at Village Hall under Esposito, in part because of his work ethic. He came into his village office first thing in the morning with a cup of coffee. One innovation of his administration was creating a neighborhood advisory committee.  The 30-some members became a volunteer force to achieve village goals. Esposito also initiated the village recycling program and was instrumental in the formation of the South Nyack-Grand View police department, in 1984.
Of being mayor in S. Nyack, Esposito once said, "you are more in contact, much closer to everything, you feel much more a part of what goes on… I don't think I would enjoy being mayor of New York."
The Esposito Trail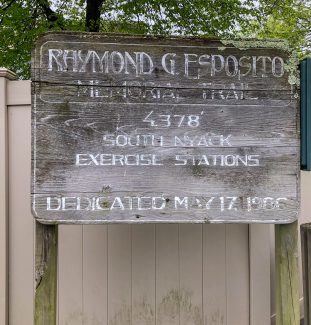 One of Esposito's big dreams was to create parks in S. Nyack, but there wasn't any open space except for the abandoned train station at the block bounded by Cedar Hill Ave., Franklin St., and Depot Place, and the old rail line that stretched one mile along Franklin, over the Thruway, and along 9W to Broadway and the village border. Esposito, though, recognized the opportunity, and with grit created the new fitness green space.

After a lot of work, Esposito got a $97,000 grant from the U.S. Land and Water Conversation Fund to expand the Franklin Street park into a fitness trail. Soon after the parks formed, exercise stations lined the trail. To take advantage of the park and to extend his vision of health and wellness, Esposito started an annual tennis tournament in the old train station park. He also started a 7.8-mile road race, which is still run every year.
A sad end
Esposito's sudden death in October, 1985, at the age of 50, was a shock to the community. The loss of energy in the village was palpable. The porch of village hall was draped with black and purple bunting. The American flag was flown at half-staff for 30 days. As a sign of respect and to commemorate his legacy, the fitness trail was named after him, a plaque was put near village hall, and a music scholarship was established for the Nyack School District.
But tragedy would strike the Esposito family again. Like her husband, Sue Ann was active in village life. In a terrible moment of extreme irony for a family that participated so much in village life and health, Sue Ann was struck and killed by a car at the age of 81 in a crosswalk at Main Street and Broadway in downtown Nyack.
Legacy
Raymond Esposito's legacy will long live in the village. It is right that the first rail trail in the area is named after him, as it will expand into a 17-village network reaching from Nyack to Bergen and Westchester counties.
Thanks to Esposito's vision, it's now possible to walk or bike off road from Nyack to Blauvelt and Palisades as the original path now connects with the paved Joseph P. Clarke rail trail in Sparkill, running along the old Erie railroad line that once went from Piermont to Lake Erie.

In late 2019, the
Shared User Path (SUP)
, a dedicated walking and biking lane separate from traffic on the Mario Como Bridge, will connect Nyack to Tarrytown, utilizing the Esposito Trail. Six specially designed viewing spots will await recreational walkers and bikers. The SUP will provide a new green method of commuting between the Nyacks, Westchester, Metro-North, and Hudson Link.
The
Northern Valley Greenway project
is well underway to create a new rail trail along the old Northern Line from Tenafly to Rockland County that would connect with the Clarke Trail and, in turn, the Esposito trail. When the network is completed, bikers, walkers, joggers, and commuters will be able to travel safely offroad from the Nyacks to Tenafly, Blauvelt, and Tarrytown.
Esposito's legacy of a green community is one we all need to honor and respect. Heed the S. Nyack 1986 Raymond G. Esposito Memorial Trail's plaque; it encourages us to "keep the spirit growing."
Photo credits: Photos by Mike Hays, historical photos from the
Journal News
.
Special thanks to Carol Weiss of the Nyack Library: Local History Room for finding articles from the 1980s.
Michael Hays is a 30-year resident of the Nyacks. Hays grew up the son of a professor and nurse in Champaign, Illinois. He has recently retired from a long career in educational publishing with Prentice-Hall and McGraw-Hill. Hays is an avid cyclist, amateur historian and photographer, gardener, and dog walker. He has enjoyed more years than he cares to count with his beautiful companion, Bernie Richey. You can follow him on Instagram as UpperNyackMike.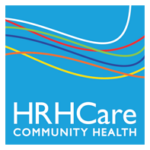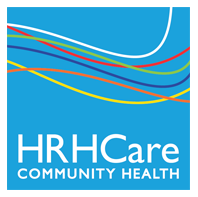 Nyack People & Places, a weekly series that features photos and profiles of citizens and scenes near Nyack, NY, is brought to you by
HRHCare
and 
Weld Realty
.