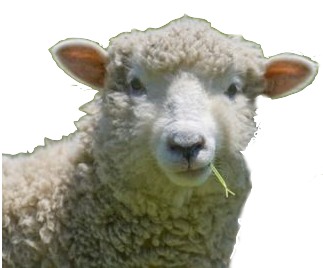 This weekend, go out and learn how sheep wool turns into clothes, or how to become a vegetable gardener. Lace up your running shoes and run/walk around Rockland Lake for a good cause. For a bit of culture, enjoy a classical afternoon concert, sing along with the Pop-Up Chorus, or see the art exhibit at the Carriage Barn Gallery in Ringwood Manor State Park.
This Fri-Sun list of what to do and where to do it is brought to you by Rockland Center for the Arts. The Students Exhibition is open. The students, young and old, show that creativity is alive and well, keeping them happy, healthy, and youthful.
Friday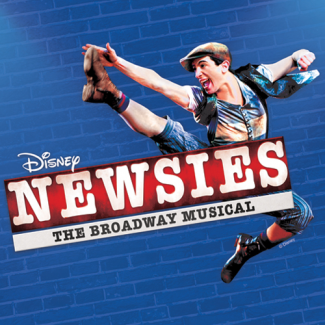 Westchester Broadway Theatre presents Newsies, a defiant tale of feisty kids making a difference. Orphaned and homeless yet determined to succeed, New York's newsboys are dreaming of a better life. In the face of rising prices and poor wages, they pull together, create strength in numbers, and protest! Enjoy this smash-hit musical based on the 1992 Disney film. Show runs through May 26, Fri 11:15a and 6:15p, Sat 6:15p, and Sun 11:45a and 5:15p. 1 Broadway Plaza, Elmsford.
Kick off the weekend with Happy Hour Yoga. Unwind and decompress from the week in this all level vinyasa class. Hang out and mingle at the studio after class with your yoga friends. 6:30-7:45p, Nyack Yoga, 42 Main St, Nyack.
The Carnegie Concert Series presents the Bobby Deitch Band. Enjoy this seven piece powerhouse as they play uplifting original soul music that takes its cues from Stevie Wonder and The Beatles. 7:30-9:30p, Nyack Library, 59 S Broadway, Nyack.
Join Sharada Devi and fellow musicians for an Evening of Kirtan. Experience the ancient, traditional form of meditative call and response chanting done for centuries in India. 8-10p, Union Arts Center, 2 Union St, Sparkill.
Saturday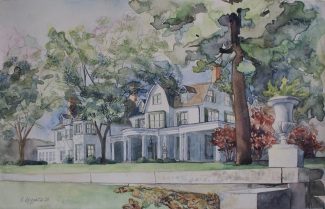 The Ringwood Manor Association of the Arts is hosting an Art Exhibition at the Carriage Barn Gallery. View works from new artists and college students exhibiting their creativity alongside the established artists from local organizations like The Tuesday Morning Painters and Community Arts Association. Fri, Sat, Sun, Wed 1-4p. The exhibit runs through April 28. 1-4p, Ringwood Manor State Park, 1304 Sloatsburgh Rd, Ringwood, NJ.
Team up with friends and co-workers for Walk MS: Rockland 2019. With every step you take and every dollar you donate, you can help change the world for everyone affected by MS. There are 1 mile and 3 mile routes available. You can register on-site. Area opens at 8:30a, walk begins at 10a. Rockland Lake State Park, 299 Rockland Lake Rd, Valley Cottage.
Interested in growing your own vegetables? The workshop Begin a Vegetable Garden will teach you the basic skills for gardeners. You will get an overview including planing the garden and preparing the soil, using compost, weeding, and mulching. No previous experiences needed. 9a-5p, The Pfeiffer Center, 260 Hungry Hollow Rd, Chestnut Ridge.
Celebrate the Valley Cottage Library's 60th Anniversary. There will be music and activities for all ages, including face painting, balloon sculptures, scavenger hunts, and, of course, cake. 12-4p, 110 Route 303, Valley Cottage.
The U.S. Army's largest port of embarkation on the east coast in WWII, Camp Shanks, saw some 1.3 million troops pass through on their way to England and North Africa. At Shanks Legacy, learn about how the camp looked and operated and what its transition into the residential 'Shanks Village' meant to the development of the Town of Orangetown. 2-4p, DePew House, Orangetown Historical Museum and Archives, 196 Chief Bill Harris Way, Orangeburg.
Silenced is Ian Healy's first solo exhibit. A collection of work that is not meant for visual comfort. Each image holding closely the sense of heartache, tragedy, and unease. Stop by for the opening reception from 7-10p. Volition Gallery & Creative Space, 103 S Greenbush Rd, Orangeburg.
Above the swirling tide, drawn images of river teeth suggest a breaching of the bank. Will the floodline hold, recede, or is the deluge coming? Find the answer at Pat Hickman's new installation Floodlines: Water Rises at the Lagstein Gallery, 2-6p Thurs-Sun thru May 12. Opening reception, 2-5p on 4/13. 85 South Broadway Nyack.
Sunday
Sheep-to-Shawl celebrates spring and everything wooly. From fiber to fashion, come and explore each step in the process of turning wool into clothes using 18th century techniques. Hands-on activities include dyeing wool and crafts for children. Outside on the grounds, Scottish border collies display their skills at sheep- and duck-herding. Sat and Sun, 10a-5p, Philipsburg Manor, 381 N Broadway, Sleepy Hollow.
What better way to start you Sunday than with a Welcome to Ibiza – Brunch Party? Enjoy the new Peruvian brunch menu, drinks, and house music by DJ Dennis Ciallela. 12-5p, Maura's Kitchen, 81 S Broadway, Nyack.
The Threefold Music Series connects artists from around the world. Emmanuel Vukovich (violin) and Kyungwha Chu (piano) are performing two works by Beethoven. 4p, Threefold Educational Center, 260 Hungry Hollow Rd, Chestnut Ridge.
Adam Cockerham kicks off the new Palisades Community Concert Series with theorbo, lute, and baroque guitar. 4p, Palisades Community Center, 675 Oak Tree Rd, Palisades.
The Nyack Pop-Up Chorus sings the songs of the Great British Invasion. 6-8p, Casa del Sol, 104 Main St, Nyack.
Next Week
At the Jewish Film Festival:
Tuesday – 93Queen is a documentary about a group of tenacious Hasidic women shattering the glass ceiling in their Brooklyn community by creating the first all-female volunteer ambulance corps in New York City. 1:30p, Regal Cinemas, Nanuet.
Wednesday – Samuel Project portrays Samuel, a grandfather who reconnects with his grandson when he becomes the subject of a high school project. 7:30p, Regal Cinemas, Nanuet.
Tuesday
On Tues April 16 at 6:30p in The Nyack Center, hear what you can do about climate change…today, Pace Law School Professor Karl S. Coplan, director of Pace Environmental Litigation Clinic and principal outside counsel for Riverkeeper, Inc., will discuss how to Live Sustainably Now offering practical advice on how to reduce your carbon footprint. This talk is open to the public and sponsored by The Earth Institute at Columbia University, The Nyack Center and Nyack News And Views. To reserve a ticket, visit NyackKnows.com.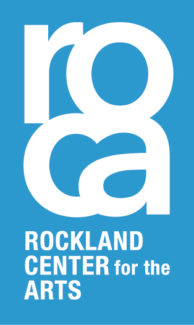 The Nyack Weekender is your Fri-Sun list of what to do and where to do it. This weekly series is brought to you by Rockland Center for the Arts.
To get the Nyack Weekender delivered to your mailbox auto-magically every Friday morning, add your name to our mail list. Visit our
online sign-up sheet
to subscribe.