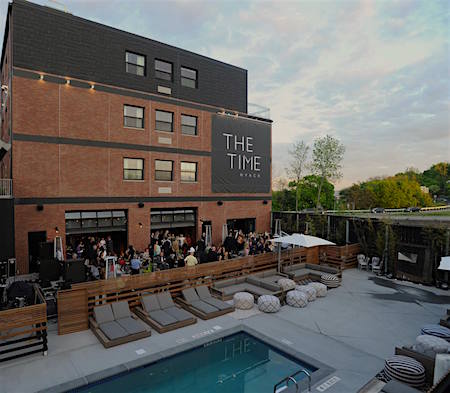 The Time Nyack Hotel, the upscale, loft-style inn right off the thruway, has been acquired by IMH Financial Corporation, a real estate finance and hospitality investment company based in Scottsdale, Arizona.
The group plans to enhance the entire hotel with a refreshed look at the property's culinary offerings and the debut of a new rooftop experience to showcase the view of the Hudson River and newly built Mario Cuomo Bridge.
"As a company, we are drawn to buildings that are deeply rooted in the local community with historical ties that we can revitalize with modern amenities to suit today's travelers," said Juniper Capital Real Estate (an IMH affiliate) Managing Partner Jay Wolf. "This first-of-its-kind lifestyle hotel in the Hudson Valley has yielded tremendous benefits for the village of Nyack, surrounding communities and the greater region. Upon acquisition, we will continue to deliver on local promises while inviting guests from around the country to experience greater New York. Juniper Capital Partners will leverage its existing partnership with IMH Financial Corporation who will be asset managing the property."
IMH Financial Corporation Chairman and CEO Lawrence Bain added, "There's significant gratification and pride in being part of the acquisition of the Time Nyack hotel."
Beyond being a hotel, the Time currently offers the public an on-site steakhouse operated as BV Grill, an offshoot of the well-known Bobby Vans Steakhouse, an outdoor bar and pool deck, and more than 3,000 square feet of event space.