by Mike Hays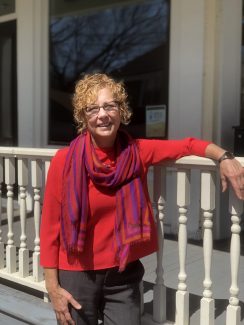 "It all started with the willow trees," says Karen Tarapata, of her journey from a concerned resident to becoming the Village of Upper Nyack Mayor.
For many years, a willow grove on N. Broadway was a scenic village landmark with the added value of absorbing pooled water. In 1999, Tarapata, along with other villagers, voiced concern about flooding downhill when the willow trees were removed during the building of a new house on a subdivided lot.  She attended village meetings about the issue and, as she says, "you go to a committee more than three times and then someone will ask you to serve." One thing led to the next and committee member became trustee which became deputy mayor which became mayor.
If the measure of mayoral success was hours on the job, Tarapata, who was re-elected in March 2019, would earn five stars. She commutes into the city for her day job and then works almost all the rest of her time with the village in the unpaid role as mayor–Fridays, week nights, and weekends. Her overtures to villagers to become more engaged has yielded positive results, as can be seen by the formation of the Upper Nyack Green Committee. To put the icing on her mayoral tenure, in 2018 the village made the most significant and dramatic decision in its near 150-year history; it purchased the last remaining large tract of land in the village, the 12-acre Hester Haring Cason Preserve.
From the Wolverine State to the Empire State
You can hear Tarapata's Midwestern accent even though she has lived in New York for many years, and you will quickly discover the Midwestern personality: stoic, polite, optimistic, and hardworking. She grew up in Bloomfield Hills, Michigan, and attended the University of Michigan, then began her career in communications by working in advertising in Detroit and Minneapolis. Marriage brought her to New York–first to Dobbs Ferry and then, in 1989, to Upper Nyack.
Nyack was love at first sight. Tarapata is a water person (she recently traveled on an eight-person sailing voyage down the Croatian coast), so viewing the Hudson River at nearby Nyack Beach State Park during her first visit to Nyack sealed the deal. She's lived in the same house ever since. Being a part of a village has always been precious to her. The fact that her daughter Madeleine was able to walk to and from the nearby elementary school was a big plus.
You Need a Writer
Tarapata is a self-starter. She started her own business, You Need a Writer, in 1996, working on a wide array of projects with a variety of clients. During one long-term assignment, she sublet an apartment in San Francisco for months at a time editing books for the Huntington Disease Society of America's publication arm. Currently, she works in corporate communications for the MTA.
Metal Sculptor
Tarapata is adventurous. She recently took a group art trip to Cambodia. And she has an interest in metal sculpture. While working in San Francisco, Tarapata joined a collaborative metal sculpture group called the Flaming Lotus Girls, making large-scale, interactive, kinetic-fire sculptures. Combining metal design, flame, and interactivity is the kind of art-design puzzle she enjoys. Back east, she teamed up with Funtown Studios in Denville, NJ to create sculptures. A sculpture entitled
Hot Pursuit 
went on display at the Port Jefferson Maritime Museum.
Local Politics
During the willow grove affair, David Smith asked Tarapata if she would run as Trustee in 2002. Tarapata now runs as a candidate of the Belltower party that was started by Michael Esmay and Felicia Deyrup (both mayors themselves) so that candidates could run on local issues rather than national party issues. Tarapata served as Deputy Mayor until 2007, left the board due to her heavy travel schedule, and then rejoined in 2012.
Tarapata admits that as Deputy Mayor under Michael Esmay and Jeff Hinden she "didn't really have a clue how much responsibility the mayor had." New reporting and financial requirements make the unpaid job of running the village more intense than in the past. She inherited a strong financial base from Hinden, who had moved the village from Mayberry to the modern world. As Mayor, she has learned that she has to balance everybody's interests and find solutions. It's not easy. As in sailing, she says, she keeps the distant end point in mind as one tacks back and forth. Her natural optimism doesn't hurt either.
River Hook: The Hester Haring Cason Preserve
One of the goals in purchasing the 12-acre preserve was to create a community space within the village. Tarapata has already succeeded in getting villagers together by hosting once-a-month walks to show off the space, much of which is not visible from either Midland Avenue or Broadway. The preserve itself is not yet open; the remnants of the old farm are being cleared by the DPW. The buildings, including the stunning carriage house, offer new possibilities for community events.

The village had been interested in the property for some time, but the price was too high. As Tarapata tells it, when a deal for the sale to a developer fell through, Jim Cason, the 95-year-old owner, showed up at a village workshop saying, "I want to sell you the property"–and near the valuation the village had established years before. It's among the biggest things the village has done. Tarapata admits that the purchase has kept her up at nights.
Tarapata hopes to have the preserve open as a passive, natural space using a low impact landscaping approach for walking and biking later in 2019. Tarapata dreams of something that will rival Piet Oudolf's work on the High Line in New York City or the gardens at Innisfree in upstate New York. Making the park more beautiful will take some time and plenty of village input. While the preserve was known as the sheep farm by old-time residents who remember sheep grazing in the pastures, Tarapata is interested in reviving the name "Riverhook," as the farm was called by the Casons.
Looking to the future
Tarapata is excited about the future of the village as it approaches its 150th anniversary in 2022. Villagers of 2022 will enjoy the central legacy of Tarapata's tenure, River Hook: the Hester Haring Cason Preserve. One imagines a sign in the park during the bicentennial village anniversary in 2072 celebrating the decision to acquire the land and build a park under Tarapata's administration.
See also:
Nyack People & Places: The Sheep Farm
Photo Credits:  photos by Mike Hays
Michael Hays is a 30-year resident of the Nyacks. Hays grew up the son of a professor and nurse in Champaign, Illinois. He has recently retired from a long career in educational publishing with Prentice-Hall and McGraw-Hill. Hays is an avid cyclist, amateur historian and photographer, gardener, and dog walker. He has enjoyed more years than he cares to count with his beautiful companion, Bernie Richey. You can follow him on Instagram as UpperNyackMike.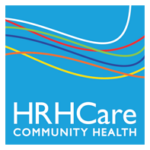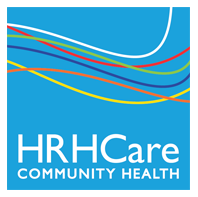 Nyack People & Places, a weekly series that features photos and profiles of citizens and scenes near Nyack, NY, is brought to you by
HRHCare
and 
Weld Realty
.