It's International Women's Day. Celebrate with the annual brunch at the Nyack Center. There's also lots of music this weekend: jazz with Richard Sussman, folk with Sarah Lee Guthrie & Johnny Irion, and Argentinian tango with Cuartetango. And there will be a Climate Solutions Program at Dominican College.
This Fri-Sun list of what to do and where to do it is brought to you by Rockland Center for the Arts. Registration for summer Camp RoCA 2019 is open now.
Friday
The Carnegie Concert Series presents Cuartetango. Leonardo Suarez Paz is leading this Grammy award-nominated string quartet. Experience Argentinian culture and the authentic spirit of tango. 7:30-9:30p, Nyack Library, 59 S Broadway, Nyack.
You might know her from TV shows like Joan and Melissa or have seen her on The Late Night Show. Get ready to cry tears of laughter with Lynne Koplitz, 7:30p, Levity Live, 4210 Palisades Center Dr A – 401, West Nyack.
Saturday
Come see the baby goats from Acorn Hill Farm at the Palisades Farmers' Market. You've had Joyce's delicious goat cheeses, fudge and goat yogurt for years, and when the timing is right, she brings some newly born goats. There's also baked goods from Balthazar Bakery, local seasonal veggies and greenhouse greens, heirloom mushrooms, jams, natural soaps and body care, and more. 9a-2p, 675 Oak Tree Rd, Palisades.
It's the 15th Annual Women of Leadership and Vision Brunch, and the Nyack Center honors women in Rockland County who have made a difference. This year's honorees are Connie Coker, Johanna Goodman, and Georgia Williams. The Historical Woman of Leadership and Vision is Caroline Lexow Babcock. 10a-12p, Nyack Center, 58 Depew Ave, Nyack.
Attention gardeners! The Nyack Seed Exchange is back. Share seeds and experiences, learn about seed saving, and become a better gardener. Saturdays 12-3p at the Nyack Library, 59 S Broadway, Nyack.
Rockland Center for the Arts presents Sarah Lee Guthrie & Johnny Iron. Experience an intimate performance from one of America's finest folk duos and enjoy signature pop music with folk-rock sounds. 7:30p, RoCA, 27 S Greenbush Rd, West Nyack.
Enjoy a night out with Richard Sussman's Evolution Suite. A compelling integration of jazz, contemporary classical music, and electronics. 8 and 9:30p, Maureen's Jazz Cellar, 2 N Broadway, Nyack.
Put on your dancing shoes and celebrate Mardi Gras with the Old No.7 Band. 8-11:30p, Pier 701 Restaurant & Bar, 701 Piermont Ave, Piermont.
Sunday
It's spring ahead, so don't forget to set your clocks ahead one hour before you go to sleep! Daylight savings time begins at 2a on Sunday!
Learn about new, next-step, holistic climate solutions for Rockland County. The Community Based Climate Solutions program includes a timeline for local emission reductions, retrofitting existing buildings, electric vehicles, and more. Please register via email to RocklandGoesGreen@aol.com. 10a-1p, Dominican College, 470 Western Hwy, Orangeburg.
Rockland County Youthfest is a celebration for the whole family. While parents learn about meaningful programs and services, there will be craft tables, face painting, and more for the kids. No admission and no fees for any services, activities, etc. 11a-4p, Rockland County Community College, 145 College Rd, Suffern.
Join the Four Legs Good Luncheon Fundraiser. There will be food, music, and raffle prizes. Help feral and homeless animals. All proceeds go towards TNR of Feral Cats. 12-4p, Terrace on the Hudson, 21 Rte 9W, Haverstraw.
One Fine Tapestry: a Carole King Tribute. Celebrate Carol's great solo hits and classics that she wrote for The Beatles, James Taylor, and others. Registration is required. 1:30-3p, Valley Cottage Library, 110 Route 303, Valley Cottage.
The Palisades Chamber Concert Series presents Westchester native and One Found Sound founder Georgeanne Banker along with colleagues Toma Iliev, Josep Jones and Taya Konig-Tarasevich with a performance of chamber music featuring the bassoon, flute, recorder and violin. 4p, Palisades Community Center, 675 Oak Tree Rd, Palisades.
The Nyack Pop-Up Chorus sings songs by The King, Elvis Presley. 6p, Casa del Sol, 104 Main St, Nyack.
Next Week
Monday
BridgeMusik's Young Artists' Honors Spring Recital Series features young classical performers ages 8-16, including students from the South Orangetown Central School District. Enjoy an evening of solo and chamber works and stay for the reception afterwards. 6:30-8:30p, Union Arts Center, 2 Union St, Sparkill.
Wednesday
Rivertown Film presents Maria by Callas, a film about the legendary Greek/American opera singer that's completely in her own words. Told through performances, TV interviews, home movies, family photographs, private letters, and unpublished memoirs, the film reveals the essence of an extraordinary woman who rose from humble beginnings in New York City to become a glamorous international superstar and one of the greatest artists of all time. 8p, Nyack Center, 58 Depew Ave, Nyack.
Thursday
Kids age 6-10 are invited to explore the Hidden Colors of the Season with the artists of Strawtown Studio. Take part in a color puzzle hunt challenge, mix colors with a variety of drawing materials, create art to take home, and work with natural materials from the season. Please register, space is limited. 4:30-5:30p, Nyack Library, 59 S Broadway, Nyack.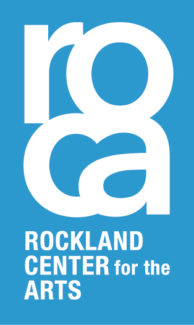 The Nyack Weekender is your Fri-Sun list of what to do and where to do it. This weekly series is brought to you by Rockland Center for the Arts.
To get the Nyack Weekender delivered to your mailbox auto-magically every Friday morning, add your name to our mail list. Visit our
online sign-up sheet
to subscribe.