Watch out for green hordes of merry (and okay, maybe intoxicated) green-clad revelers. Yes, it's St Patrick's Day weekend. Those looking to celebrate shouldn't miss New York's second largest parade, held in Pearl River on Sunday. For theater fans, there are plays at Westchester Broadway Theatre, Elmwood Playhouse, Antrim Playhouse, and Nyack High School.  And if you love food, take a culinary journey as Hudson Valley Restaurant Week continues through March 24.
This Fri-Sun list of what to do and where to do it is brought to you by Rockland Center for the Arts. Registration for summer Camp RoCA 2019 is open now.
Friday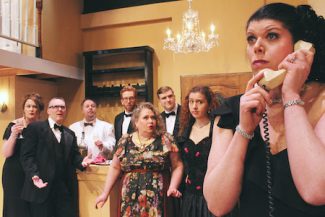 Elmwood Playhouse presents Rumors. The party's about to begin but Charley, the Deputy Mayor of New York, has accidentally shot himself and his wife is missing. Their friends must prevent a scandal. But how to keep things quiet before the guests arrive? Confusion mounts as the evening slides into a world of farcical hilarity. Tickets are available online. Show runs through April 6. Fri and Sat 8p, Sun 2p, 10 Park St, Nyack.
Join GraceMusic for an awe-inspiring evening with talents from the community, including a special presentation by Nyacker & Metropolitan Opera soprano Korliss Uecker. In case you can't make the concert, there will be a live-stream on Facebook. 7p, Grace Episcopal Church, 130 First Ave, Nyack.
Don't miss this new stage adaption of Tolstoy's The Death of Ivan Ilych. Enjoy this interactive performance where the audience is part of a support group for people who are concerned about mortality. Fri 7p, Sat 2p, Nyack Library, 59 S Broadway, Nyack.
All Shook Up is a production by the Nyack High School Drama Club. Inspired by Shakespeare's Twelfth Night, this play takes place in a small Midwestern town where everybody gets excited when Chad arrives. He's a good-looking, motorcycle-riding roustabout who rides from town to town with a guitar on his back, blue suede shoes on his feet, and a song in his heart. Enjoy a rocking, heartwarming tale featuring the music of Elvis. Fri and Sat 7:30-10p, Nyack High School, 360 Christian Herald Rd, Nyack.
Saturday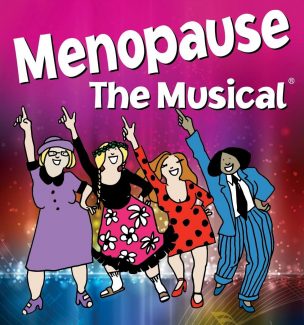 Westchester Broadway Theatre presents Menopause – The Musical. This hilarious musical parody set to classic tunes from the '60s, '70s, and '80s will have you cheering and dancing in the aisles! Four women with seemingly nothing in common but a black lace bra meet by chance at a lingerie sale. Join the all-female cast while they make fun of woeful hot flashes, forgetfulness, night sweats, not enough sex, too much sex, chocolate binges, and more. Show runs through March 24. Fri and Sat 6:15p, Sun 11:45a and 5:15p, 1 Broadway Plaza, Elmsford

During the Summer Play Camp Info Session at Blue Rock School, you can meet the camp director and take a tour of the four-acre, wooded campus. Learn more about a joyful and educational summer experience for your kids. 1-3p, 110 Demarest Mill Rd, West Nyack.
Come to The Outside In for a New Farmer's Market Open House. Hear about the new Piermont Farmer's Market being planned for this summer season and give suggestions, feedback, and ideas. 2-3:30p, 249 Ferdon Ave, Piermont.
Rockland Center for the Arts presents a How Art Heals: Panel Discussion. Listen to the panelists talk about the power of art for positive change in physical, psychological, emotional, and spiritual health. 7-9p, RoCA, 27 S Greenbush Rd, West Nyack.
Sunday
Hudson Valley Restaurant Week continues through March 24. Over 200 restaurants throughout the Hudson Valley offer special three-course dinner menus for $32.95. Many also offer three-course lunches for $22.95. Participating Nyack restaurants include 8 North Broadway, Broadway Bistro, Communal Kitchen, Maura's Kitchen, Hudson House, Two Spear Street, Velo Bistro & Wine Bar, and Wasabi. For a full list of participants, please visit www.valleytable.com.
This month's theme at the Hop into Art Family Workshops is Hopper "Quietude." While viewing the work of current exhibiting artist Holly Zausner, you will compare select Hopper paintings and recreate your own photographs of "quietude." 1-3p, Edward Hopper House, 82 N Broadway, Nyack.
Lost in Yonkers is the newest play at Antrim Playhouse. This is a Pulitzer Prize & Tony Award-winning play about two boys who are forced to live for a year with their domineering, ill tempered grandmother while their father takes a job in another state. Show runs through April 7th. Fri and Sat 8p, Sun 2p, 15 Spook Rock Rd, Wesley Hills.
Next Week
Thursday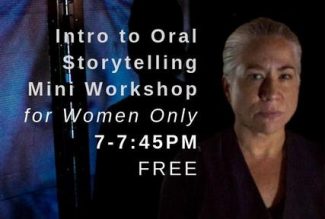 Katie Elevitch & 95 1/2 Main present a Women's Storytelling Project. The evening begins with an optional women's only Intro to Oral Storytelling Mini-Workshop then continues with a Live Storytelling Event which is open to the public and features past workshop participants telling their powerful, funny, and moving personal stories. 7-9:30p, Rockland Center for the Arts, 27 S Greenbush Rd, West Nyack.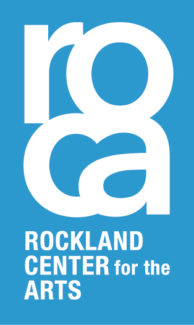 The Nyack Weekender is your Fri-Sun list of what to do and where to do it. This weekly series is brought to you by Rockland Center for the Arts.
To get the Nyack Weekender delivered to your mailbox auto-magically every Friday morning, add your name to our mail list. Visit our
online sign-up sheet
to subscribe.