It's culture galore this weekend around Nyack. If you're in the mood for theater, check out Newsies, the new musical at Westchester Broadway Theatre, or the last part of Henry VI by the Children's Shakespeare Theatre. There's an afternoon of classical music. And there are two opportunities to channel your inner painter. Lastly, the Jewish Film Festival kicks off on Sunday, and there will be more screenings during the week.
This Fri-Sun list of what to do and where to do it is brought to you by Rockland Center for the Arts. Registration for summer Camp RoCA 2019 is open now.
Friday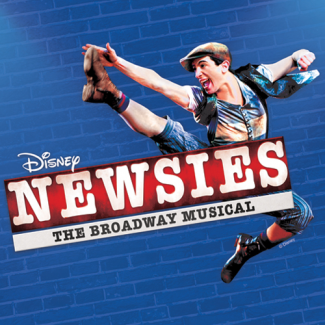 Westchester Broadway Theatre presents Newsies, a defiant tale of feisty kids making a difference. Orphaned and homeless, yet determined to succeed, New York's newsboys are dreaming of a better life. In the face of rising prices and poor wages, they pull together, create strength in numbers, and protest! Enjoy this smash-hit musical based on the 1992 Disney film. Show runs through May 26, Fri 11:15a and 6:15p, Sat 6:15p, and Sun 11:45a and 5:15p. 1 Broadway Plaza, Elmsford.
Femme! is a passionate fusion of sensual dance, primal motion, meditation and celebration of the human form. Honor the sexy soulfulness of the feminine spirit. 7:15-8:45p, Soul Flyte, 13 S Broadway, Nyack.
The Children's Shakespeare Theatre presents Henry VI – Part 3. Modern music and gorgeous costumes bring this exciting period of English history to vivid life. Watch how Margaret falls in love with the man who brought her back from France. Together they wreak havoc on the English court and finally the Yorks and the Lancasters get into a full-on war. Nobody is sure who is king for a while there. Fri 8p, Sat 7p, The Tappan Manse Barn, 32 Old Tappan Rd, Tappan
Saturday
Learn the foundational poses, the proper alignment, and various breathing and meditation techniques at Beginner/Fundamental Yoga. The aim of the class is to ground you in the basics of yoga. 8-9a, Nyack Yoga, 42 Main St, Nyack.
How about some family fun in the pool? At Family Swim Time, you can improve confidence and reinforce skills learned in swim lessons. 3:45-4:45p, Nyack YMCA, 35 S Broadway, Nyack.
Get ready for summer at a Paint Night at Casa del Sol. Artist Marisol Diaz will help everyone paint a sweet treat inspired by the modern art American painter Wayne Thiebaud. All are welcome from the novice beginner to more advanced painters. Canvases, paints, easels, brushes and apron are supplied. House margarita, sangria, wine or beer and hot Casa hors d'oeurves are also included with your ticket. 6:30p, 104 Main St, Nyack.
Join Rockland United for You Go, Girl! A Girls in Politics Fundraiser. There will be live music by the Nyack reggae band JLP and The Very Bad Ideas, drinks and food, as well as local art up for auction. All proceeds will benefit Rockland's CEJJES Institute, which sponsors local teen girls to attend a "Girls in Politics" event. 7-10p, Grace Episcopal Church- Memorial Hall, 130 First Ave, Nyack.
The Coby Petricone-Berg Quartet featuring Coby Petricone-Berg on alto saxophone, Vittorio Stropoli on piano, Destiny Diggs-Pinto on bass, and Peter Glynn on drums will perform jazz standards at Maureen's Jazz Cellar. 8 and 9:30p, 2 N Broadway, Nyack.
Sunday
Ryan Soeyadi is performing classical piano music at the Young Masters Recital Series. 1:30-3p, Valley Cottage Library, 110 Route 303, Valley Cottage.
The Sparkill Concert Series presents Bela Horvath & Carlos Avila. Enjoy an afternoon with a distinguished violinist of international stature and one of the most in-demand pianists in the classical music scene. 3-5p, Union Arts Center, 2 Union St, Sparkill.
Come out and join the Paw Pals Pack Parents for Paint your Pup Night. Email your favorite picture of your pup and a skilled artist will trace it for you to paint. 6-10p, Paw Pals, 36 Dye St, Garnerville.
The month-long Jewish Film Festival kicks off with Golda's Balcony, The Film. It's a story about the rise of Golda Meir–from a Russian schoolgirl to the Prime Minister of Israel. 7:30p, Regal Cinemas, The Shops At Nanuet, 5101 Fashion Dr, Nanuet.
Next Week
Also at the Jewish Film Festival:
Tuesday – The Interpreter is a tragic story that follows the son of a Holocaust victim and the son of the SS officer responsible for their deaths. The two go on a road trip to discover the hidden truth of their pasts. 7:30p, Regal Cinemas, Nanuet.
Wednesday – Mamboniks, a documentary about the 1950s mambo craze and how a group of free-spirited, mostly Jewish dancers from New York City fell in love with the sultry dance from Cuba. 1:30p, Regal Cinemas, Nanuet.
Thursday – Redemption is a spiritually rousing and affecting story of faith, love, and making peace with the past. A devout Hasid must return to his younger rock star days in order to pay for his daughter's expensive cancer treatments. 7:30p, Regal Cinemas, Nanuet.
Tuesday
The Knowledge Market presents How Urgent is the Moment: Facts on Climate from Lamont-Doherty, a panel discussion with world-renowned scholars and scientists from Lamont-Doherty Earth Observatory and Pace University to discuss climate change research and sustainable living. 6:30-8:30p, Nyack Center, 58 Depew Ave, Nyack.
Wednesday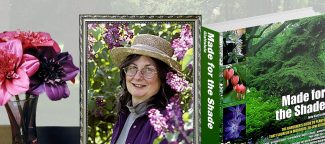 Gardener's Day 2019. Learn how to create a beautiful garden under trees and in the shade of buildings with Judy Glattstein. She will explain the dynamics of shady gardens and coping with shady sites. She'll also provide basic information that will assist you in selecting plants for the shady garden of your dreams. 9a-2p, CCE Rockland Education Center, 10 Patriot Hills Dr, Stony Point.
Looking Ahead
Saturday, April 6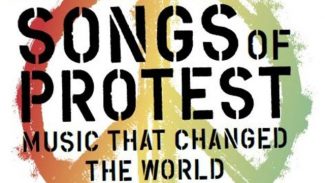 ArtsRock presents Songs of Protest 3 – Music That Changed the World. This can't-miss event brings together a group of musicians to celebrate the power of music to effect change. Listen to powerful anthems addressing American history. Tickets are $28 (or $48 for premium seating) and are available online. 7:30p, Rittershausen Theater, 131 N Midland Ave, Nyack.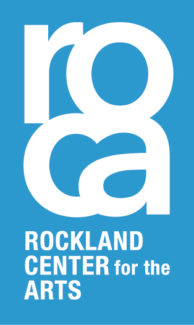 The Nyack Weekender is your Fri-Sun list of what to do and where to do it. This weekly series is brought to you by Rockland Center for the Arts.
To get the Nyack Weekender delivered to your mailbox auto-magically every Friday morning, add your name to our mail list. Visit our
online sign-up sheet
to subscribe.