This weekend, make sure you have everything you need to get your garden started at the Nyack Seed Exchange. Zone out and relax with Tibetan Medicine Bowl Healing. Or, get dressed up and support a good cause at Inspire Nyack's 12th annual Casino Night. The hillarious farce Rumors continues at Elmwood Playhouse. And if you want to try something totally new, learn how to raise chickens at Backyard Chickens for Beginners.
This Fri-Sun list of what to do and where to do it is brought to you by Rockland Center for the Arts. Registration for summer Camp RoCA 2019 is open now.
Friday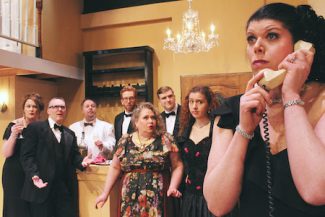 Elmwood Playhouse presents Rumors. The party's about to begin but Charley, the Deputy Mayor of New York, has accidentally shot himself and his wife is missing. Their friends must prevent a scandal. But how to keep things quiet before the guests arrive? Confusion mounts as the evening slides into a world of farcical hilarity. Tickets are available online. Show runs through April 6. Fri and Sat 8p, Sun 2p, 10 Park St, Nyack.
Celebrate three local women with The Friends of the Nyack Library. Join this annual meeting and enjoy a panel discussions with Katie Elevitch, Bea Pohl, and Elizabeth Sayles. 7-9p, Nyack Library, 59 S Broadway, Nyack.
Students showcase their talent and passion for creative movement, ballet, tap, jazz, hip hop, and more during the Rivertown Dance Academy Festival. Watch the highlights of the transformation from studio to stage dancers. Fri 7p, Sun 12 and 4:30p, Tarrytown Music Hall, 13 Main St, Tarrytown.
Maureen's Jazz Cellar presents the Gary Versace Trio featuring Sean Smith & Keith Ganz. 8p, 2 N Broadway, Nyack.
Saturday
Experience the deep and meditative vibrational sounds of Tibetan Medicine Bowl Healing. If you suffer from headaches, joint pain, fatigue, minor aches, or anxiety, this is an alternative way to possibly relieve those issues. 10:30a-12p, The Open Spirit Nyack, 55 Burd St, Nyack.
Strawtown Studio presents its new community workshop series The Four Elements. This Saturday, work with the element of fire to make your own charcoal for drawing. You'll learn a little about the willow tree, burn your own charcoal, and explore it as a drawing medium. All ages are welcome. 10:30a-12:30p, Marydell Faith & Life Center, 640 N Midland Ave, Nyack.
Attention gardeners! The Nyack Seed Exchange is back. Share seeds and experiences, learn about seed saving, and become a better gardener. Saturdays 12-3p at the Nyack Library, 59 S Broadway, Nyack.
Spring Restorative Yoga for Better Sleep will focus on the restorative yoga postures that address the liver and gall bladder meridians as they co-respond with the energies of the spring. 4p, Body Sense & Soul Yoga Studio, 328 N Broadway, Upper Nyack.
Inspire Nyack's 12th annual Casino Night to fund innovative science, technology, engineering, art, & math (STEAM) related programs in the Nyack Public School System. 7p, Nyack Seaport, 21 Burd St, Nyack.
Sunday
ArtsRock presents an afternoon with Simone Dinnerstein. Enjoy classical piano music from Robert Schumann and Philip Glass. 2-3:30p, Union Arts Center, 2 Union St, Sparkill.
Don't miss an afternoon of Tango: From Bach to Piazzolla. The concert will also feature young BridgeMusik artists in a special tango performance. 4-5:30p, Good Shepherd Lutheran Church, 112 N Main St, Pearl River.
Next Week
Monday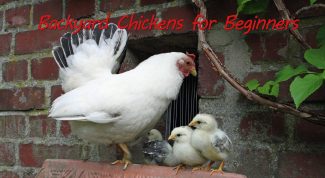 Interested in raising your own chickens? At Backyard Chickens for Beginners you can learn how to select, house, and care for small flocks of chickens. At this class, you will get an overview of how to navigate your town's rules and regulations for backyard chicken keeping and more. 6-8p, Cornell Cooperative Extension of Rockland County, 10 Patriot Hills Dr, Stony Point.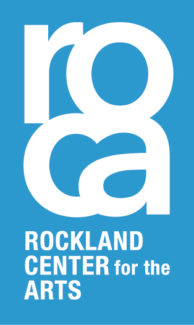 The Nyack Weekender is your Fri-Sun list of what to do and where to do it. This weekly series is brought to you by Rockland Center for the Arts.
To get the Nyack Weekender delivered to your mailbox auto-magically every Friday morning, add your name to our mail list. Visit our
online sign-up sheet
to subscribe.