This week in the villages: Tuesday is Election Day in Upper Nyack, and the polls are open from 12-9p. The Town of Orangetown wants your opinion on legalizing marijuana with a one question survey. Clarkstown has a new Landscaper License Law to keep the streets safer for all. And attention parents: Sign up your K-5th graders now for the Village of Nyack Spring Tennis program.
Village of Nyack
Spring Tennis 2019 – Grades K-5
This FREE Tennis Program will run every Tuesday afternoon from May 28 to June 18. Kindergarten – 2nd grade is offered from 4-5p. 3rd grade – 5th grade is offered from 5-6p. It is free of charge for both residents and non-residents of the Village of Nyack. Sign up your kids now at nyack-ny.gov. For additional information or questions, please contact Melody Partrick at recreation@nyack-ny.gov or Leanne Reiss at recreationasst@nyack-ny.gov.
Transit Survey
The Nyack Village Board is conducting a survey aimed at understanding how village residents are using the local public transit systems that serve the village and how these systems could better serve residents. If you use (or might consider using) public transportation in Nyack, complete this short survey. The results of the survey may be used to press for additional outside funding to improve Nyack's public transit systems.
Message from Nyack Mayor Don Hammond
As part of our weekly initiative honoring women who have made unique and significant contributions to our Nyack community, we're proud and happy to recognize Diana Green, in her 20th year as Founding Artistic Director of the Children's Shakespeare Theatre.
A true Renaissance woman, Diana has directed over 65 full-length productions and also serves as the company's fight choreographer and costume designer. Diana studied at Shakespeare & Company in Lenox, MA, holds a BS in Journalism from Boston University, and is an emerging playwright.
Diana has contributed in numerous ways to Nyack's arts community, as a contributing artist to Art Walk and as the director of An Evening of Scenes with Hopper, performed at the Edward Hopper House in 2017 and 2018. In this work, Green brings figures in Hopper's painting to life, creating dramatic back stories suggested by the paintings: "New York Movie" (1939), "Automat" (1927), "Room in New York" (1931), "Conference at Night" (1949), and "Summertime" (1943) to name a few. In June, Diana will again be bringing this event to the Hopper House, but this time the pieces will be written, directed, and performed by a group of formerly incarcerated people working under Diana's guidance. This is a three-way collaboration between Diana, The Hopper House, and an organization called Rehabilitation Through the Arts, which works in prisons such as Sing-Sing and Fishkill doing theater and dance with inmates.
Diana founded the Children's Shakespeare Theatre in part for her own children, and the company is currently wrapping its 20th season. In that span of time, they have presented over 90 excellent productions involving hundreds of Nyack and greater Rockland County children. The company has collaborated with a number of other organizations to extend their reach into schools and communities both here at home and as far away as Fort Worth, Texas and Stratford, Ontario. In 2016, CST was the representative from the United States at The World Festival of Children's Theatre in Stratford, Ontario. — Nyack Mayor Don Hammond
Village of Upper Nyack
Village Elections 
The Upper Nyack Village Elections will be held tomorrow, March 19, 2019 from 12-9p.
The following person(s) were nominated for the Office of MAYOR;
ONE (1) to be elected for a term of two years:
Bell Tower Party:
Karen Tarapata, 127 Castle Heights Ave., Upper Nyack, NY 10960
The following persons were nominated for the Office of TRUSTEE;
TWO (2) to be elected for a term of two years:
TRUSTEE:
Bell Tower Party:
R. Michael Esmay, 17 Van Houten St., Upper Nyack, NY 10960
Laurie Dodge 349 North Broadway, Upper Nyack, NY 10960
March 2019 Green Committee Newsletter
The March 2019 Upper Nyack Green Committee Newsletter will get you thinking about how much plastic is used in our daily lives. To get more earth friendly news, sign up to receive Nyack News and Views' Earth Matters newsletter delivered to your mailbox every Thursday.

Town of Clarkstown
New Landscaper Licensing Law
Yard debris in the street causes unsafe driving conditions, and it's not safe for children waiting at bus stops and for pedestrians. Clarkstown has enacted a Landscaper Licensing Law. The purpose of the law is to ensure that landscapers remain committed to keeping our streets safe by keeping them clear of leaves, twigs, and other types of yard waste. This type of debris will not be permitted in the street, at intersections, school bus stops, near fire hydrants, and over storm drains. Clarkstown will be strictly enforcing this law. It also requires all landscaping businesses to register with the town for a licensing fee of $10 and to display registration stickers on all vehicles and trailers. Each additional sticker costs $1.00 per vehicle. The new Landscaper Licensing Law and a Landscaping License Application may be found at town.clarkstown.ny.us

Town of Orangetown
Recreational Marijuana Legalization Survey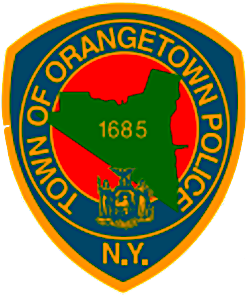 The Town of Orangetown would like you to answer one question: "Do you support recreational marijuana legalization in New York?" Take their one question survey and voice your opinion! Feel free to share this link with family and friends.
Request for Proposals for the Proposed Town Hall Expansion
The Town of Orangetown is seeking proposals from qualified architectural firms for comprehensive architectural and engineering services, including: structural, mechanical, plumbing, electrical, civil engineering, and other specialty services such as IT and AV consulting. Interested firms are invited to view and respond to the Request for Proposal by the deadline of May 1, 2019 at 10:30a.
Town of Clarkstown
Memorial Day Essay Contest and Scholarship
One $2,500 scholarship will be awarded to a high school senior who wins the essay contest with the topic: What does Memorial Day mean to you? (1000 words or less). The application deadline is March 29, 2019.
Rockland County
SUEZ Scholarship
SUEZ and the National Association of Water Companies will award five $3,000 scholarships to Rockland and Westchester students who are pursuing careers in science, engineering, or anything related to the environment. The winners will be recognized at a dinner at West Point. Completed applications must be submitted by March 31, 2019.
Mario Cuomo Bridge News
Lane Closures Scheduled
Tappan Zee Constructors (TZC) is scheduled to continue roadway improvements near the Governor Mario M. Cuomo Bridge this week. The work requires single-lane closures on the Westchester-bound New York State Thruway (I-87/I-287). Specific lane closure times are listed in the chart below.
Lane Closures Near the Bridge
DATE:
CLOSURES BEGIN:
CLOSURES END:
LOCATION:
Mon. 3/18
10 a.m. – One left lane
4 p.m.
Southbound
from exit 10 to exit 8A
Tue. 3/19
10 a.m. – One right lane
4 p.m.
Southbound
from exit 10 to exit 8A
Wed. 3/20
10 a.m. – One right lane
4 p.m.
Southbound
from exit 10 to exit 8A
Thur. 3/21
10 a.m. – One right lane
4 p.m.
Southbound
from exit 10 to exit 8A
Fri. 3/22
10 a.m. – One right lane
4 p.m.
Southbound
from exit 10 to exit 8A
Bicycle/Pedestrian Path
At the Rockland Landing, a section of the Esposito Trail from Clinton Avenue and South Franklin Street to South Nyack Village Hall remains closed for the construction of the side path. Pedestrians and cyclists are being detoured to South Broadway and through Elizabeth Place Park. Crews will continue construction of a retaining wall along Hillside Avenue, necessitating temporary lane closures. Flag persons will keep traffic moving by alternating the directional flow between east and west. Crews also are constructing a highway noise barrier at Elizabeth Place Park.
---
Here are the municipal events in Upper, South, and the Village of Nyack and the Nyack Public Schools meetings for the week of 3/18.
5p: Justice Court
6:30p: Tree Committee Meeting (Nyack Library)
7p: Nyack Art Collective
7p: Architectural Review Board
Thurs 3/21, 9:30a: Justice Court
Nyack Village Hall is located at 9 N. Broadway.
Village of South Nyack
Sat 3/23, 9a: Mayor's Update
South Nyack Village Hall is located at 282 S Broadway.
Village of Upper Nyack
Tue 3/19, 12-9p: Village Elections
Upper Nyack Village Hall is located at 328 N Broadway.
Nyack Public Schools
Tue 3/19, 7p: Board of Education Meeting
The Board of Education Meeting will be held at the Central Administration Building, 13A Dickinson Ave, Nyack.