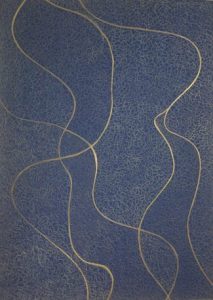 Rockland Center for the Arts (RoCA) is holding a series of events in keeping with its goal of enriching the community and inspiring all creative arts. Its current season of "Art and Healing" continues with a "How Art Heals" panel discussion on Saturday, March 16, 2019 at 7p. The panelists will speak about the power of art for positive change in physical, psychological, emotional, and spiritual health. This panel features three artists discussing their processes of facilitating wellness through dance, music, and visual art. The panelists include: Robyn Ellenbogen, an artist in residence at New Jersey hospitals; Susan Osberg, a choreographer, dancer, writer, filmmaker, and a certified Kundalini yoga teacher and healer; and Andrew Schulman, a resident musician in the Surgical Intensive Care Unit at Mount Sinai Beth Israel hospital in New York City. The moderator will be Carole Weaver Linsner, PhD and author of Side Effects: The Art of Surviving Cancer. The event is free to the public but please call to reserve a seat.
And in honor of Women's History Month, and in conjunction with 95 1/2 Main, RoCA presents a free Introductory Women's Storytelling Workshop (for women only) on Thursday, March 21, 2019  from 7-7:45p. Following the workshop, there will be a performance featuring women storytellers from past workshops telling their powerful, funny, and moving true personal stories. The live storytelling event and open mic is open to the public and tickets are $10 online.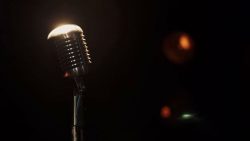 Then on Saturday, April 13, 2019 at 7p, RoCA is hosting an Open Mic Night for all Rockland residents to showcase their talent. Any musician, poet, comedian, or performer is invited to take the mic for a ten minute performance or up to three songs. The performances are open to all and free to the public. Interested performers should call 845-358-0877 to sign up for a nominal fee of $5.
The Spirit of Being, Searching for Stillness, and Quantum Connections exhibits are still on view through March 24, 2019. For more information on any of these events, contact: Rockland Center for the Arts, 845-358-0877, info@rocklandartcenter.org, or visit rocklandartcenter.org. Rockland Center for the Arts is located at 27 S Greenbush Rd, West Nyack, NY 10994. Regular hours are: Mon-Fri 10-4; Sat and Sun 1-4p.