by Mike Hays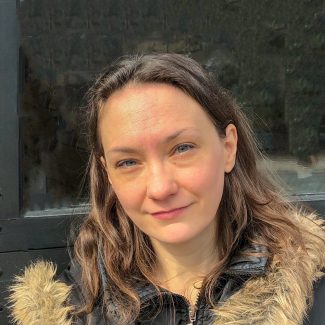 Mikki Baloy was born in a small Catskill town called Neversink. The town's name comes from a Native American phrase ("mad river"), and it's an apt metaphor for Baloy's journey to shamanic healing through acting, PTSD, loss, and writing. Most of us think of shamans as Native American medicine men or tribal leaders in the Amazon who take weird drugs. In fact, shamanism is an ancient mode of spiritual healing and shamans have been present in all cultures of the world as ceremony leaders, storytellers, mediators, midwife advisers, and sometimes herbalists.
Shamans are the tribal healers who act as a medium between the visible and spirit worlds. One doesn't get a college major in shamanism and there is no clear and easy pathway to learning to heal except with other healers. "I'm sorry and congratulations," was once said to Baloy by a guide as she began one of her shamanic healing journeys. The drum beats of Baloy's long journey, from Neversink to New York City and Peru to becoming a village shaman near the Hudson River, is a lesson in surrender and empathy.
Acting
"This is what I am doing forever," Baloy remembers thinking at age five while performing for the first time in a high school production of King and I.  Costumes and make-up were fun but Baloy felt natural in front of stage lights and applause. Baloy acted through elementary and secondary schools and then majored in theater at Hartwick College in Oneonta, NY.
She moved to New York City, auditioned and played in Shakespeare plays, as well as original plays and short films. One of her most vivid memories is of playing Dewey Dell, the daughter of the Bundren family, in an adaptation of Faulkner's As I Lay Dying at The Brick in Williamsburg, Brooklyn.
9/11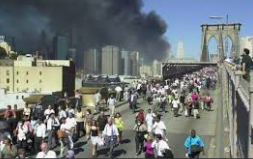 To pay the rent while looking for acting gigs, Baloy worked as a temp. She got a long-term assignment as a receptionist on Wall Street and was at her desk as usual at 8:30a on 9/11. Every detail of the day is vivid. She remembers wearing gray slacks, a blue sleeveless top, and chunky black boots. Later, as the first tower fell, her building shook. The day darkened with black smoke. Grabbing a granola bar and band-aids she left the office, finding dust covering everything. It was a long walk over the Brooklyn Bridge to her shared apartment in Park Slope.
When her job ended after several months she sought work in charitable services as a form of personal healing. She signed on with the Lutheran Disaster Response of New York, a group that was created to provide relief to those affected by 9/11. They moved close to Cortland Street, overlooking Ground Zero. Baloy listened to thousands of traumatic stories during her five years with Lutheran. While she helped others heal, Baloy herself suffered in silence with PTSD. Sessions with Brainspotting founder Dr. David Grant helped her identify her depression and begin to cope.
Discovering shamanism
Baloy took positive steps to clear her head. She, for instance, looked into courses at Kripalu Center for Yoga and Health. One course was taught by Ray Crist, a shaman and founder of the
Jaguar Path
, a fusion of yoga and Q'ero shamanism. From the first day, she felt as if she was remembering things rather than learning new things. She discovered her ability to heal. Baloy continued with her study of Peruvian shamanism with Crist, and she earned her yoga certification.
Peru
The culmination of her study with the Jaguar Path was a trip to Peru, visiting Macchu Picchu and the Sacred Valley. Peru was magical. It felt feminine, raw, unpredictable, mysterious, and nurturing. Baloy got a chance to participate in ceremonies with Don Francisco Churo Flores, a Q'ero elder. Q'ero are descendants of Incas and, until recently, had very little contact with the modern world. Baloy learned the power of ancestry, lineage, and animism, the idea that all things have intrinsic spirit.
Writing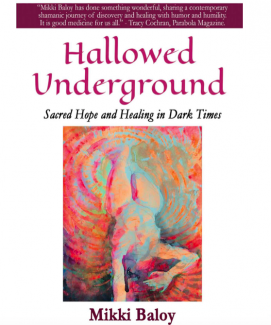 During her journey into shamanism, Baloy wrote an extensive blog that she fashioned into a book. She self-published Hallowed Underground: Sacred Healing in Dark Times in 2016. The book is a record of her shamanic journey, as well as a self-help guide for others to follow. She was especially pleased to work with Cate Whittemore, a fellow shamanic traveler, in completing the cover art. Many reviewers cite her humor and humility and point out that the book is "good medicine for us all."
Village Shaman
What does a shaman do exactly?  Baloy has an office at Soul Flyte in downtown Nyack. She provides insightful holistic support, healing sessions, retreats, resources, and ceremonies. She especially loves officiating at weddings for those who are looking for a spiritual but nontraditional ceremony. From talking to couples and learning what they are promising each other in marriage, she fashions a story and ceremony for the future.
In addition to wedding ceremonies, Baloy conducts grief retreats and public equinox and solstice ceremonies. In private counseling sessions, she is easily able to tap into intuition to retrieve information that people need for healing or to create a ceremony for healing. She uses drumming for meditation journeys and other tools that she makes herself such as ceremonial rattles. During the guided journeys, dropping into a dream state, insights are found that aren't analytical but provide clarity for seekers.
Nyack is a village of healers near the strong spiritual presence of the Hudson River. Yoga, Reiki masters, massage, and physical therapists of all forms abound. It is appropriate that we have our own village shaman in Mikki Baloy.
Future Ceremonies
Spring Equinox Fire Ceremony: March 16, 6:30p, Unitarian Universalist Congregation of Rockland Pomona. Gather with neighbors to plant seeds of intention and release the heavy energies of winter.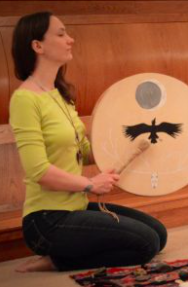 Shamanic Yoga and Drum Journey: April 7, 1:00p, Enjoy a shamanism-inspired vinyasa practice to ground your energy and focus your intentions. Use savasana as a portal to an ancient form of meditation, led by the beat of a medicine drum

See also:
Photo credits:  Photos by Mike Hays and Mikki Baloy
Michael Hays is a 30-year resident of the Nyacks. Hays grew up the son of a professor and nurse in Champaign, Illinois. He has recently retired from a long career in educational publishing with Prentice-Hall and McGraw-Hill. Hays is an avid cyclist, amateur historian and photographer, gardener, and dog walker. He has enjoyed more years than he cares to count with his beautiful companion, Bernie Richey. You can follow him on Instagram as UpperNyackMike.

World-Renowned Climate Scientists Come To The Nyack Center
In addition to her work as an actor, writer, teacher, and healer, Mikki Baloy is the administrator of the Knowledge Market, which is presenting two panel discussions at the Nyack Center in April. They'll be on the topics of climate change and sustainability, in honor of Earth Month.
Learn about climate change from leading experts. World renowned scientists from Lamont-Doherty Earth Observatory in Palisades, NY will visit Nyack.

April 2, How Urgent is the Moment: Facts on Climate from Lamont-Doherty Earth Observatory
. Moderated by Robin Bell, Professor and Polar Researcher and President of the American Geophysical Union. Panelists include Nicole Davi, professor of environmental science, paleoclimatologist, and tree-ring expert; and William D'Andrea, professor of biology and paleo environment, expert on natural and human-induced climate change.
April 16, Live Sustainably Now.
Moderated by Pace Law School Professor Karl S. Coplan, director of Pace Environmental Litigation Clinic and principal outside counsel for Riverkeeper, Inc.
Coplan will give practical advice on how everyone can reduce their carbon footprint–from how you travel to how you manage your home. Coplan leads by example, having commuted to work across the Hudson River via kayak until new bridge construction restricted his access.
Each discussion begins at 6:30p, and is followed by a meet-and-greet reception with the presenters, sponsored by La Talaye.
Reservations are highly recommended. Tickets for each event are $20, or the public can purchase both for $35. Visit
NyackKnows.com
for information and reservations.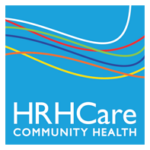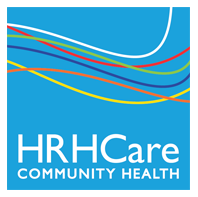 Nyack People & Places, a weekly series that features photos and profiles of citizens and scenes near Nyack, NY, is brought to you by
HRHCare
and 
Weld Realty
.