by Mike Hays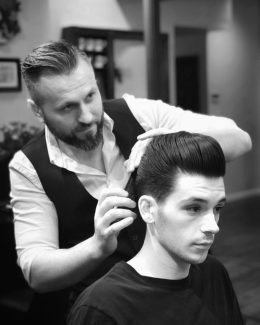 "I feel like a million bucks when I leave there," says one regular customer about his haircut from Florim Sadriaj at D.S.Z. Barbers in Nyack. "Some days I don't have time to eat," Florim Sadriaj comments in turn about his 9a to 8p work day. Flori, as he has been called since he was a boy growing up in Kosovo, is a popular barber. He's always willing to squeeze a regular customer in who hasn't made an appointment in advance–even if that sometimes means he has to forfeit his lunch break.
Mix together a psychologist, actor, skilled technician, stylist, listener, sportscaster, and a bon vivant with an Albanian accent and you have Flori, a very successful barber for 20 years. How successful?  Check out his Instagram account, @masterbarberflori, which has 37,500 followers, and you will learn why.
Growing up Albanian
Albanians, and the countries of Albania and Kosovo, are little known to Americans. The region is just starting to pop up as a desirable tourist location. The Albanian language has 36 letters and sounds, which may be one reason why Albanians are complex and adept at language. The Albanian diaspora is vast with more Albanians living outside the country than in. An Albanian restaurant just off Arthur Avenue in the Bronx was the featured restaurant in the food section of the March 13, 2019, New York Times.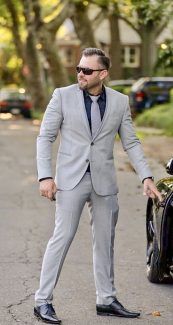 Sadriaj grew up in the old Illyrian town of Istog in northwestern Kosovo. Flori learned to cut hair firsthand. His father cut the children's hair at home, and he learned how to do it from his brother.
In 1998, Flori went to school in Istanbul. While there, he worked in barber shops and learned how the business worked by helping out. In 2000, back in Istog, he started his own business cutting hair. The business was so successful that he took on students and taught 23 others how to cut hair.
In 2005, Sadriaj attended Framesi Albania Academy, an Italian run school in Pristena, the capital of Kosovo. There he learned contemporary styling of both men's and women's hair. Being a stylish individual himself, and one who is able to make friends easily, he learned to act and appeared in Albanian films.
Coming to America
Flori's ambition was to get to America for better job opportunities. As a first step in 2009, he left Kosovo for Calgary, Canada to learn English. After Canada he found work cutting hair in Westchester. It was quite an adjustment; improving his English and moving from a Euro hair style to the more classic American style.
Working in Nyack
Flori joined D.S.Z. Barbers in Nyack shortly after the business opened in downtown Nyack. "It's a good barber shop and the owner, Steve Zoccalo, is great to work for," says Sadriaj. The shop, housed in an old brick building next to a cigar club, exudes charm and masculinity, thanks to its dark-wood interior. The village style is a good fit for the stylish and amiable Sadriaj.
For some customers, it's a haircut with their preference for scissors or clippers. For others, it is a relaxing shave done twice with warm and cold facial towels. Flori is a great listener. While getting a haircut, some men want to talk, others don't. Subjects cover every imaginable subject. A former actor, he likes to talk about movies, one of his passions.
Of course, cutting hair is a job; but for Flori, it is not just about the money. As an immigrant, the success is also rewarding. Flori is always busy; on Thanksgiving eve, he cut the hair of 57 customers.
Cigars
Flori is a stylish guy with the complete look–hair and beard groomed just so, and fashionable dress every day. His European style fits well with customers who are seeking a little extra style themselves. To add one more element of stylish flair, Flori smokes a cigar once a week. He enjoys mingling with friends, holding a cigar and a dark drink.
Family man
Flori is married to Albina, whom he has known since his days in Kosovo. They have a one-year old, Troy. Family life is very important to him. He currently lives in Bronxville, but enjoys saying hello to customers outside the barber shop. Flori loves the village feel of Nyack–the people, coffee shops, and bars. He doesn't live here–at least not yet–but he spends as much time in Nyack as many full-time residents. And in a small way, he's shaping the village's look.
Photos: Courtesy of Florim Sadriaj
See also:
Michael Hays is a 30-year resident of the Nyacks. Hays grew up the son of a professor and nurse in Champaign, Illinois. He has recently retired from a long career in educational publishing with Prentice-Hall and McGraw-Hill. Hays is an avid cyclist, amateur historian and photographer, gardener, and dog walker. He has enjoyed more years than he cares to count with his beautiful companion, Bernie Richey. You can follow him on Instagram as UpperNyackMike.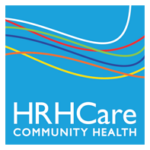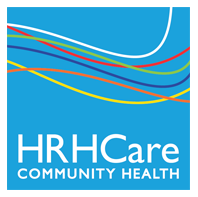 Nyack People & Places, a weekly series that features photos and profiles of citizens and scenes near Nyack, NY, is brought to you by
HRHCare
and 
Weld Realty
.