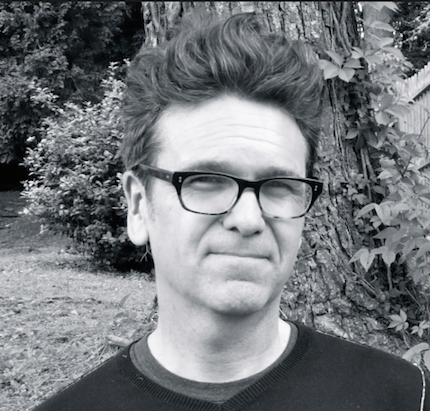 You may recognize some of the places in Instructions for a Funeral, the new short story collection from David Means. Characters reference the Hudson River, Haverstraw, even Hook Mountain. And Means, of course, is a Nyack resident. This is Nyack, you might think. But don't be so sure. In a recent interview with another Nyacker, Sam Schieren, for Guernica Magazine, Means says that the location that you may think is Nyack is actually an imagined place that only resembles Nyack. Here's the excerpt from their conversation:
Guernica: You write in such detail about place. Are you intending to memorialize places in some way?
Means: Setting, for me, is always a major character in fiction. As you get older, place takes on a more historical feeling. For example, The Midwest, where I grew up—the term Rust Belt, I'm not sure that term really applies any more to a lot of the Midwest. Most of the rusted factories have been bulldozed and are gone.
Guernica: Though you never mention Nyack by name, some of these stories seem to take place there.
Means: My stories take place in an imagined place that happens to have certain aspects of where I live. The same goes for the Midwest, and Michigan, and the West—it's an imagined sense of locations that draw from real ones, and then the location itself changes as I watch the characters move around, as time shifts.
Means goes on to talk about the new short story collection, his approach to capturing time in a short story, and what authors he thinks are underappreciated. Read the full interview at GuernicaMag.com.
As Others See Us is an occasional feature that publishes what media outside of Nyack say about the people and places in the Lower Hudson Valley.