The Story of What We Know: Campus Sexual Assault, Title IX, And What It Means To Be A Survivor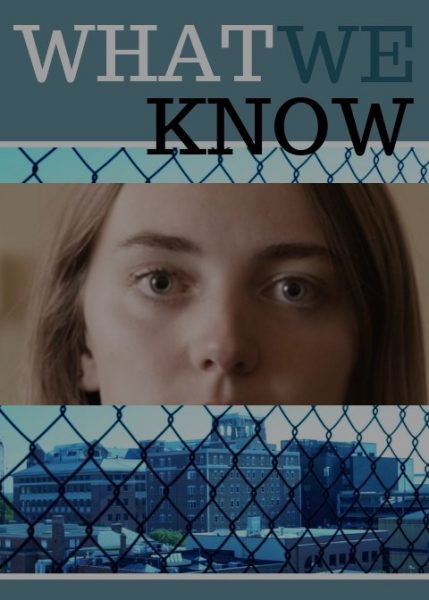 In the era of #MeToo and Betsy DeVos, Nyack born-and-raised writer Juliana Roth explores sexual assault and its aftermath through the lens of campus life alongside other Nyack musicians, fashion designers, and artists.
by Juliana Roth
When I was studying writing as an undergraduate at the University of Michigan, I was startled by a headline in our campus' newspaper: our school was being investigated by the federal government for mishandling Title IX complaints, a policy that was developed to protect students from gender-based discrimination and inequity on college campuses. This started happening around the country with the release of the Obama administration's "Dear Colleague" letter that instructed universities to seriously investigate all reports of sexual assault.
Months later, Michigan's president retired early as the depth of the university's negligence leaked out. As a writing student, the story unfolding around me felt a bit cliché: the star kicker of the football team (at one of the largest, most bloated collegiate athletic industries in the country) had been accused of raping another student. Her case against the player was not fully investigated for years, not until the accused player was injured and couldn't play for the school anymore. The fact that this story felt cliché, that I, and the seemingly un-phased community around me, knew and recognized these patterns, was profoundly unsettling and also signaled to me where the possibility for repair might be: right there, on campus.
I am not surprised it was students at the Michigan Daily who broke this story before the local news. They were later profiled by the New York Times for doing so. If there's any glimmer within the tumult of our political process, it's the certainty that young advocates can, will, and do rise together. Luckily, more of these advocates found their way into government during the last election cycle, leading national movements against their own oppression and as allies to others.
For me, my first political action has always been to write, though it took a while for me to identify doing so as such. That the university I trusted, and was in debt to, reflected back to its students the disregard our larger culture and criminal justice system has for sexual assault survivors–in particular women, students of color, and LGBTQIA–was heartbreaking. But at the same time, I had the tools in front of me to respond. I began to write a screenplay for my feature writing class called What We Know.
From the clouded motivations of school administrators to the conduct of the police officers to the stories of the witnesses, the journey of the main character, Abbey, reveals the campus as a reflection of our larger culture. I believe that a campus is a microcosm for the dynamics that play out in our larger culture. Not only is it very rare that a survivor comes forward with their story, it's also traumatic. They risk their sense of belonging. They risk being scrutinized for the ways they do not present as the "perfect survivor." These were the complexities I wrote towards.
I was fortunate to find myself in the classroom of V. Prasad, an indie director, who wanted to develop the script together after I graduated in 2015. We spent years researching and interviewing experts in the field while also producing a few scenes from the script in collaboration with the university's acting school and film department. After some long conversations, we decided a woman should direct the full film, and it took me a while to accept this opportunity for myself.
I found that I could direct this story because of those who came to join me in doing so.
I am currently collaborating with cinematographer Azure Rouet McBride, another former Nyack resident who's now a Los Angeles-based multidisciplinary artist. Azure studied under directors Spike Lee and Jonathan Demme, and worked as a videographer alongside Prince. She is also the co-founder of the PNQ (pronounced "pink") collective, a women-identifying art collective that produces music, film, and dance, and is working under director Brooklyn Demme as the editor of the documentary Akuy Eenda Maawehlaang: The Place Where People Gather, a story of the Ramapough Lenape Nation and their hometown struggle in Mahwah, NJ. "As the cinematographer, my goal is to tell this story as beautifully as possible," she tells me. "I don't think I've ever seen a film that follows the sexual assault of a woman that wasn't told in a dark, scary way. Yes it is a dark and scary subject, but our stories are still beautiful, our stories are still ours. So much of what we see on mass media is created through a male gaze. Women's stories have been tainted with gross misrepresentations of ourselves, so much so that we rarely see ourselves on screen, much less recognize ourselves in the stories that are told about us. My hope is that What We Know will give survivors a voice, provide education to those who need educating and give universities a much needed wake up call."
While I was eager to complete this film for quite a while, I think the rise of #TimesUp and the #MeToo movement, in all of its political complexity, makes now a better time than ever to try to hold a more nuanced conversation around the culture of sexual assault and the intersectionality of other forms of discrimination. We intend to bring the finished film to college campuses in order to start conversations about improving responses to sexual assault. After lecturing in the university system for the last few years, I've seen first hand how much students truly want to have this conversation and are looking for the support and platform to do so. Every semester I get at least two essays on sexual assault, and since Dr. Ford's testimony last year it's been much, much more. And with Secretary of Education Betsy Devos' recent attacks on the progress made by Title IX advocates, making this film is itself an act of resistance.
We are currently raising money to start production on Seed & Spark, a crowdfunding platform for emerging voices in film. We have already raised over $2,000 in its first week alone and have a month left on the platform to reach our final goal of $26,000 which will allow us to independently produce our story on a micro-budget.
Carly Van Liere, who's acted professionally in the Bay Area and metro Detroit, will play Abbey in What We Know. I wanted to work with her after she performed in some scenes that are being used in our crowdfunding campaign's trailer. Carly was always ready to do research on sexual assault and has trained extensively in her craft. When I ask her what drew her to the part, she tells me, "It can be difficult to relate to sexual assault if it hasn't happened to you. I think many people would rather turn away than engage with something so personal and violent. My goal is to shed light on the universality of Abbey's experience. You don't need to have experienced sexual assault to understand shame, disappointment with yourself, and warped perceptions after being hurt by another person."
With music donated from other Nyack residents: the punk band Citris fronted by Angelina Torreano, jazz/R&B singer Raina Sokolov-Gonzalez, pop vocalist Gianna Alessi, poetry from New York poet Meghann Plunnkett, and clothing designed by the local brand Explore Designs by Emelia Prince Ruyle, among many other talented artists, we are so grateful that we can offer independent artwork to our donors, allowing us to grow the project fully with the support of the communities around us.
While there are many barriers and ample resistance to undoing the stigmas we hold  as a culture around sexual assault and other forms of institutionally protected abuses of power, we've had some recent encouragement for the powerful possibility in realizing this script. What We Know was a national finalist for a Hopwood Award, advanced in YouTube's New Voices Partnership with the Sundance Institute and ScreenCraft's Film Fund, and is currently a semifinalist in the 2019 Atlanta Film Festival's Screenplay Competition. We will also be featured in the 2019 Socially Relevant Film Festival in New York City where a group of actors will hold a table read for our project. These opportunities would be incredible for helping us find our audience and to get feedback from other writers and filmmakers to tell this story in the most compassionate and compelling way we can.