This weekend enjoy an artist opening reception at the Rockland Center for the Arts, let Tibetan singing bowls relax your body, or give a fluffy friend a fur-ever new home. After that, show off your creativity by replicating a painting. And there's a game of trivia for a good cause.
This Fri-Sun list of what to do and where to do it is brought to you by Rockland Center for the Arts.  Registration for summer Camp RoCA 2019 is open now. Come to an Open House on Sunday, March 3 from 1-4p and tour the studio art facility and expansive grounds.
Friday
Spring is in the air and that means, time for home improvement. Head over to Rockland Community College to see hundreds of exhibits and demonstrations on the latest home improvement services and products. The 32nd Annual Suburban Home Show has everything under one roof–contractors, designers, landscapers, and more. Fri 3-9p, Sat 10a-8p, Sun 10a-6p, RCC Field House, 145 College Rd, Suffern.
Join Fereshta Ramsey and Angela Rivera for two more evenings (Feb 22 and March 1) in Discover Your Power: A Shadow Workshop. Learn about the shadow of procrastination and worthiness. Learn more about the shadow and the power it can have over our daily behavior. 7-9p, Union Arts Center, 2 Union St, Sparkill.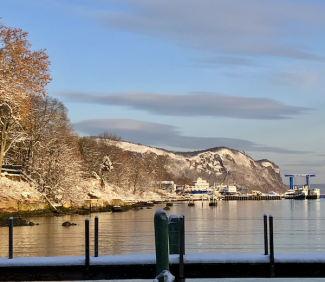 Saturday
It's National Adoption Weekend. Are you looking for your fur-ever best friend? Stop by your local PetSmart store for more information on available pets. 155 E Route 59 Nanuet.
The Phoenix Theatre Ensemble presents Margaret Atwood's Good Bones & Simple Murders. An afternoon of sometimes whimsical, occasionally frightening, and always perceptive observations on life from a woman's point of view. 2-4p, Nyack Library, 59 S Broadway, Nyack.
Let the healing vibrations and sounds of ancient Tibetan singing bowls wash over your entire being while you relax into restorative yoga poses. Restorative Tibetan Sound Healing will create a soothing soundscape meditation. 4:30-6:30p, Nyack Yoga, 42 Main St, Suite 101, Nyack.
Show off your creativity. It's Paint Night at Casa del Sol. Nyack Art Collective artist Graceanne Malloy will guide you step-by-step through the process of replicating the featured painting. No art experience necessary. 7-9:30p, 104 Main St, Nyack.
Sunday
The Nyack Library is screening A Raisin in the Sun. It's a story about a woman who receives a settlement from her husband's life insurance policy and then must decide what to do with the money. She wants to move out of their apartment into a house in a more genteel neighborhood. 12:30-3:30p, Nyack Library, 59 S Broadway, Nyack.
Stop by Murty's Public House for an afternoon of trivia fun to benefit the Penguin Plunge. Team size is 2-6 people, donations are $10 per player. There are three rounds of trivia challenges with great prizes. This year's Penguin Plunge is a fundraiser for nine year old Kieran O'Neill of Pearl River and two and a half year old Riley Reynolds from West Nyack. 2p, 29 W Central Ave, Pearl River.
Head to the Rockland Center for the Arts for the Opening Reception of Art and Healing. All three exhibits  will be on view through March 24th.

First, get in the Spirit of Being. See art that has the transformative power to awaken a spiritual experience through the physical, emotional, and mental body. It is the language of healing.

Then engage in the Quantum Connections of Daniel Martin Diaz and explore the mysteries of life and science.

And last but not least, Searching for Stillness by Rockland artist Norman Galinsky. Get inspired by abstract geometric art and how energy, science, and aesthetics can be related. 2-5p, Rockland Center for the Arts, 27 s Greenbush Rd, West Nyack.

After exploring the exhibits, stay for an Artists Potlock Party. Just bring a dish that serves five to six people, have fun, and mingle. Please RSVP with Barbara at Exhibitions.roca@gmail.com and let her know what dish you want to bring. 3-7p, Rockland Center for the Arts, 27 s Greenbush Rd, West Nyack.
Essential Oils 101 is a beginner's guide for essential oils and their connection to the emotion center of the brain. Join this fun and interactive class where you can ask questions, smell oils, and leave feeling confident on how to use them in your home. 3:30-5:30p, Dying to Bloom, 48 Burd St, Suite 101, Nyack.
Next Week
Wednesday
Rivertown Film presents Boom for Real: The Late Teenage Years of Jean-Michel Basquiat, a documentary about Jean-Michel Basquiat's life pre-fame, and how New York City, the times, the people, and the movements around him formed the artist he became. 8p, Nyack Center, 58 Depew Ave, Nyack.
Thursday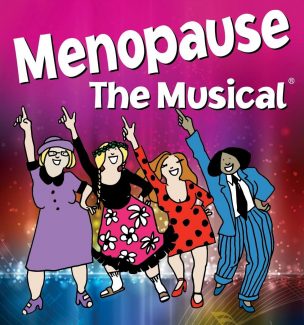 This hilarious musical parody set to classic tunes from the '60s, '70s, and '80s will have you cheering and dancing in the aisles! Four women with seemingly nothing in common but a black lace bra meet by chance at a lingerie sale. The Westchester Broadway Theatre presents Menopause – The Musical. Join the all-female cast while they make fun of woeful hot flashes, forgetfulness, night sweats, not enough sex, too much sex, chocolate binges, and more. Tickets are available online. Show runs through March 24. The Westchester Broadway Theatre, 1 Broadway Plaza, Elmsford.
Looking Ahead … Friday, March 15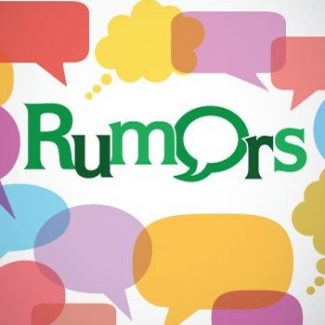 Elmwood Playhouse presents Rumors. The party's about to begin but Charley, the Deputy Mayor of New York, has accidentally shot himself and his wife is missing. Their friends must prevent a scandal. But how to keep things quiet before the guests arrive? Confusion mounts as the evening slides into a world of farcical hilarity. Tickets are available online. Show runs through April 6. Fri and Sat 8p, Sun 2p, Elmwood Playhouse, 10 Park St, Nyack.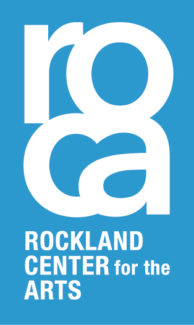 The Nyack Weekender is your Fri-Sun list of what to do and where to do it. This weekly series is brought to you by Rockland Center for the Arts.
To get the Nyack Weekender delivered to your mailbox auto-magically every Friday morning, add your name to our mail list. Visit our
online sign-up sheet
to subscribe.