Celebrate love, music, and the return of the bald eagle this weekend. Also, with Valentine's Day right around the corner, consider planning a romantic night of exotic food at Haverstraw's new cafe, La Talaye. Singles? There's an event for you to mingle and meet new people–and all for a good cause. If animals are your thing, attend the Hudson River EagleFest.
This Fri-Sun list of what to do and where to do it is brought to you by Rockland Center for the Arts.  Registration for summer Camp RoCA 2019 is open now.
Friday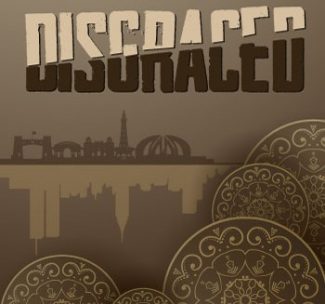 Don't miss the final weekend of Elmwood Playhouse's Disgraced, a Pulitzer Prize-winning play about race, freedom of speech, and religion. Watch Amir Kapoor, a successful Pakistani-American lawyer, rapidly moving up the corporate ladder while distancing himself from his cultural roots. When he and his artist wife Emily host a dinner party, a friendly conversation escalates. Also, read Director Omar Kozarsky's article about the play on Nyack News And Views. See Disgraced Fri and Sat at 8p, Sun at 2p, Elmwood Playhouse, 10 Park St, Nyack.
The public is invited to the Grand Opening of La Talaye, Michelle Timothee's new cafe. Sample the deliciously fresh and healthy, creatively constructed dishes, as well as more traditional favorites. Come enjoy exotic food, lots of good cheer, and live jazz by acclaimed Haitian musician and composer Jean Chardavoine. The event is free. 5p, 3 Main St, Haverstraw.
Shop for something special for your sweetheart at the Valentine Vintage Antiques Sale. Find sparkly jewels, glistening crystal, shiny silver pieces, vintage clothing, accessories, furniture and treasures for young ones, too. Fri 5-8p, Sat 9a-3p, Palisades Community Center, 675 Oak Tree Road, Palisades, NY.
Don't miss the world premier of Sam Harp's play, Antigone on Robben Island, Mandela takes the Stage. Bill Batson will give the prologue that describes how a copy of the play Antigone made it from Mandela's hands, to him, to Sam Harps. This is a story of the South African freedom struggle featuring a Greek tragedy, set on a notorious prison island. 8p, Nyack Center, 58 Depew Ave, Nyack.
The Carnegie Concert Series presents: Yong Tae Kim. He has been a member of the Seoul National Symphony in Korea and Calgary, the Edmonton Symphony in Canada, and many more. Enjoy a night of classical violin music. 7:30-9:30p, Nyack Library, 59 S Broadway, Nyack.
Have a fun night out with Single Mingle – Dating for a Cause. Enjoy complementary appetizers, lots of icebreaker games. Meet great people while you help Stand UP to Cancer, a charity raising funds for a local cancer patients. 7-9p, Rivertown Taphouse, 5 Round House Rd, Piermont.
Close your eyes and drift into imagery at SoundBath – A horizontal concert. Beautiful sounds will produce a relaxing, hypnotic effect on the brain, slowing down brain waves and inducing a deep meditative state. 8-9:30p, Nyack Yoga, 42 Main St, Ste 101, Nyack.
Saturday

Join Strawtown Studio artists at the 15th annual Teatown EagleFest. Celebrate the bald eagle's return to the Hudson Valley. There will be eagle shows, bird walks, food trucks, children's activities, and numerous viewing sites along the river. 9a-4p, Croton Point Park, 1 Croton Point Ave, Croton-on-Hudson.
The Living Christ Church is holding a Youth Garage Sale to collect money to send the church youth to the Life Conference in Lake Champion. Stop by and rummage through clothes, books, appliances, and more, or participate by donating items. You can drop your donation off at the sale. 10a-2p (drop off 9a), McKaig Hall, 151 S Broadway, Nyack.
The John Green House Coalition and the Nyack Library present Astrith Deyrup Exhibition Reception. All artwork is available throughout February for viewing and purchase. The proceeds benefit the John Green House and the Nyack Library. 2-5p, Nyack Library, 59 S Broadway, Nyack.
Maureen's Jazz Cellar presents Mr Gone: unplugged. Peter Furlan, Ratzo Harris, Todd Isler, and Neil Alexander perform electric jazz, connecting the past with the future. 8 and 9:30p, 2 N Broadway, Nyack.
Sunday
Explore connections between poetic and painted expression with Silence Searching for Words. Hear poet Marcus John as part of the Family Open House events at the Edward Hopper House, 12p, 82 N Broadway, Nyack.
Grace Music presents Duo Lada. Join violinist Blagomira Lipari and pianist Elaina Burns for an afternoon of classical works by Brahms, Debussy, and more. 4p, Grace Episcopal Church, 130 First Ave, Nyack.
Valentine's Day is around the corner. Join the Nyack Pop-Up Chorus for monthly meet-up and sing some love songs. No experience necessary, just come have fun. 6p, Casa del Sol, 104 Main St, Nyack.
Next Week
Wednesday
Rivertown Film presents BlacKkKlansman. Watch how Ron Stallworth, an African American police officer from Colorado Springs, successfully manages to infiltrate the local Ku Klux Klan branch with the help of a Jewish surrogate who eventually becomes its leader. 8p, Nyack Center, 58 Depew Ave, Nyack.
One of the most effective ways to gain the benefits of herbs is through teas. At How to make Herbal Teas with Paul Tapenden, you will learn what wild herbs you can use to create simple but effective teas and how to prepare them. 7-8:30p, Nyack Library, 59 S Broadway, Nyack.
Thursday
Celebrate with your special someone at a Dancing Dream Valentine's Day Concert. If you like Mamma Mia, you'll like the Dancing Dream tribute band, a New York City-based band electrifies audiences of all ages with the best ABBA hits: Mamma Mia, Dancing Queen, Take a Chance, Fernando, and many more. 6:15p dinner, 8p show, Westchester Broadway Theatre, One Broadway Plaza, Elmsford.
Looking Ahead …
Thursday, February 21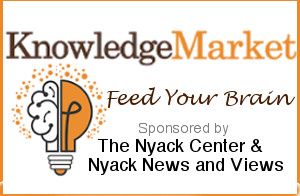 The Knowledge Market is an engaging series of classes, discussions, and workshops curated by Nyack News And Views. Topics include vigorous civics, digital photography, guitar guidance, poetry, and holistic health. Morning and afternoon classes meet each Thursday from February 21 through March 14, Nyack Center, 58 Depew Ave, Nyack.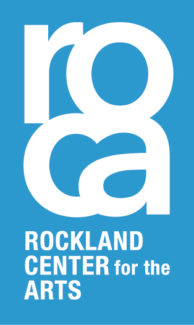 The Nyack Weekender is your Fri-Sun list of what to do and where to do it. This weekly series is brought to you by Rockland Center for the Arts.
To get the Nyack Weekender delivered to your mailbox auto-magically every Friday morning, add your name to our mail list. Visit our
online sign-up sheet
to subscribe.