This weekend, celebrate the start of Black History Month at the Nyack Center. It's a First Friday, with arts and music on Main Street and Broadway. There's also Yoga with James and groovy jazz and rock 'n' roll to jam to. Plus, catch Ain't Misbehavin', a new musical about Fats Waller at the Westchester Broadway Theatre.
This Fri-Sun list of what to do and where to do it is brought to you by Rockland Center for the Arts.  Let the magic of Riverrun's music sweep you away on Saturday and don't miss the closing reception for The Memron Project with an artist talk on Sunday.
Friday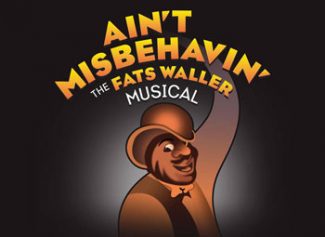 The Westchester Broadway Theatre presents: Ain't Misbehavin', a Tony Award winning musical about the heart and soul of Harlem. Join five performers on a journey through the timeless music of Thomas "Fats" Waller.  Your toes will tap, your shoulders will jive, and your head will bob along with songs like "Honeysuckle Rose" and "This Joint is Jumpin'," some of the best swing ever created. Tickets are available online. Show runs through February 24. The Westchester Broadway Theatre, 1 Broadway Plaza, Elmsford.
On the First Friday of each month, local businesses host art and music events.

Check out "Conversations" with the Nyack Art Collective. Listen to the artists speak about their work, techniques, and inspiration. There will be live music performed by Marco Ferreira and his drummer Greg Laruccia. 8-10p, 104 Main St, Nyack.

From 6-7p there will be a reception for Piermont photographer Sally Savage, the First Friday Artist of the Month. After that, join poet and musician Marcus John, along with Edward Hopper House Nighthawks, in a performance of poetry in the gallery from 7-8p at Edward Hopper House, 82 N Broadway, Nyack.
Learn about natural makeup, skin care, and bath & body products at the Beautycounter Pop Up. 7p, Sage's Herbal Apothecary, 71 S Broadway, Nyack.
Maureen's Jazz Cellar presents the Mark Patterson Quartet featuring Adam Birnbaum, Jay Anderson, & Colin Stranahan. 8 and 9:30p, 2 N Broadway, Nyack.
Don't miss Rockland's new rock band, Kings of Rock & Roll. The band mixes rock & roll, Elvis Presley, and lots of fun. 9p, The Parkside Tavern, 9 W Central Ave, Pearl River.
Saturday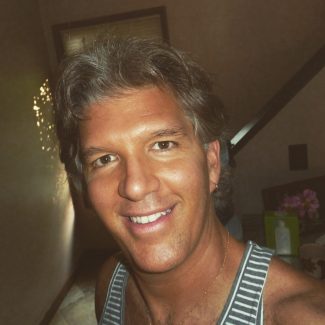 Yoga with James – James is a YogaWorks (NYC 2008) certified teacher. His focus is on foundation, proper alignment, and positioning. He'll help you gain strength, flexibility, and balance through dynamic poses. All levels are welcome. First class for locals (Rockland and Northern Bergen) is free! For private instruction, email James at JamesSklar@yahoo.com. 2-3:15p, Indian Rock Yoga, 92 Lafayette Ave, Suffern.
It doesn't matter if the groundhog predicts an early spring. Learn how to row indoors at a Free introduction to Rowing event and be ready to get out on the water. Learn the basic body mechanics of the rowing stroke on an individual land-based rowing machine. Suitable for ages 10 years and up. 1p, Rockland Rowing Association, New York Sports Club, Palisades Mall, 3656 Palisades Center Dr, West Nyack.
Forget about the myth that humans need to find their perfect balance in order to obtain happiness in life. At Your True Balance: Balancing Act Myths Dispelled determine what finding your balance means for you. Learn one-legged standing postures while experiencing the shifting edges of your center of gravity. 3-5p, Nyack Yoga, 42 Main St, Ste 101, Nyack.
Manifest your highest desires with Hypnotic Journey. Learn about the process of hypnosis and past life regressions. You will be guided into a state of hypnotic trance in which your body and conscious mind are relaxed, and from which your soul can soar into other dimensions. 3-5p, Playful Yogi Space, 103 S Greenbush Rd, Orangeburg.
The Bluefield Artists present The Love Show – Art Reception. The artwork features feelings of love, passion, lust, and more. 6-8p, The Corner Frame Shop, 40 S Franklin St, Nyack.
Join the Nyack Center for the Black History Celebration. Opening reception with this year's honorees Samuel Harps, Donna Lightfoot Cooper, and Rev. Newton, and cultural vendors bazaar starts at 6:30p, followed by the program at 7:30p. Nyack Center, 58 Depew Ave, Nyack.
The Rockland Center for the Arts presents a very special evening with Riverrun. Experience Jeremy Wall on the piano and John Ragusa on the flute, and enjoy a blend of jazz, Latin, and classical styles. Let the magic of these artists' sound sweep you away. Tickets are $15 in advance or $20 at the door. 7:30p, Rockland Center for the Arts, 27 S Greenbush Rd, West Nyack.
Sunday
Music For Life Creative Arts Therapy presents The Rock 'n' Rollers. Experience this band of six teens and young adults who will knock your socks off with their music. 12-2p, Joe & Joe, 173 Main St, Nyack.
The Memron Project is an art installation preserving memories inspired by and in the style of Joseph Cornell. Get to know more about the project and the stories behind the memories during the Artist talk with Jennie Chien, as the youngest and the oldest participant share their memories. 2p, Rockland Center for the Arts, 27 S Greenbush Rd, West Nyack.
Tea and Treats and Death and Dying: Dying To Bloom, a natural burial boutique for humans and pets, hosts a safe, respectful space to share beliefs, curiosity, fear, and stories about mortality. Includes refreshments. 2p, 48 Burd St, Suite 101, Nyack.
The Random Farms Kids' Theater presents Rent. Watch the life of a group of young artists and musicians struggling to survive in New York's Lower East Side as they negotiate their dreams, loves, and conflicts. 3p, Tarrytown Music Hall, 13 Main St, Tarrytown.
Next Week
Tuesday
A Natural Return To Earth: Dying to Bloom, what better way to celebrate life than to help nourish the new. An introduction to green burials, options, and home funerals presented by Kerry Potter from Dying to Bloom. 7:30-8:30p, Nyack Library, 59 S Broadway, Nyack.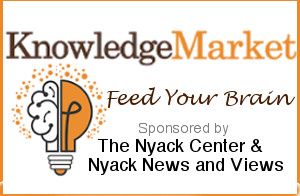 Meet the instructors of the Knowledge Market at a FREE Kickoff Social with live music by Jeff Rubin and tasty treats from LaTalaye Catering.
The Knowledge Market is an engaging series of classes, discussions, and workshops curated by Nyack News And Views. Topics include vigorous civics, digital photography, guitar guidance, poetry, and holistic health. Morning and afternoon classes meet each Thursday from February 21 through March 14.
The event is free, but an RSVP is appreciated. 7-9p, Nyack Center, 58 Depew Ave, Nyack.
Looking Ahead … Friday, February 8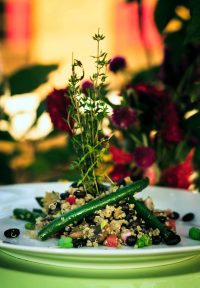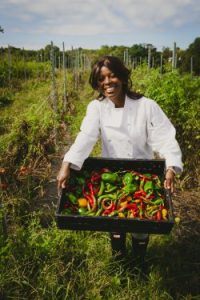 Experience the Caribbean-infused gourmet cuisine of the chef who seasons everything with love, Michelle Timothee, at her new cafe. The public is invited to the Grand Opening of La Talaye. Sample the deliciously fresh and healthy creative choices which are a fusion of contemporary and innovative dishes and more traditional favorites. Come enjoy exotic food, lots of good cheer, and live jazz by acclaimed Haitian musician and composer Jean Chardavoine. The event is free. 5p, 3 Main St, Haverstraw.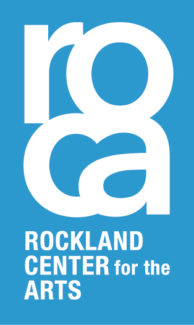 The Nyack Weekender is your Fri-Sun list of what to do and where to do it. This weekly series is brought to you by Rockland Center for the Arts.
To get the Nyack Weekender delivered to your mailbox auto-magically every Friday morning, add your name to our mail list. Visit our
online sign-up sheet
to subscribe.