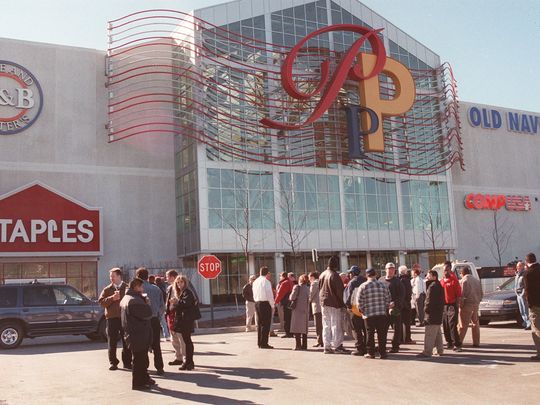 The Palisades Center, Rockland's behemoth shopping mall built around sinking cemetery grounds, turned 20 last year. Recently, it released its 2018 community impact report, which was a find if you're looking to play Local Mall Trivia. Here are five interesting facts from within the report:
It is the 12th largest shopping, dining, and entertainment destination in America.
The Palisades Center receives 24 million annual visits.
More than 225 businesses are housed in the Palisades Center.
The mall provides 4,938 jobs to the local community and pays $23.5 million dollars in annual sales tax to local government.
The Palisades Center donated space to 75 not-for-profits and collaborated with them to hold over 560 events at the center in 2018.
And here are seven additional facts about the mall:
It sits on 172 acres of land.
It is four levels high.
Though there never seems to be parking, its lots hold 8,500 parking spaces.
It could fit 40 White Houses.
Its roof is 1 million-square-feet.
It has 40 escalators, 8 passenger elevators, and 11 freight elevators.
Its carousel is restored from a 1907 antique.