by Mike Hays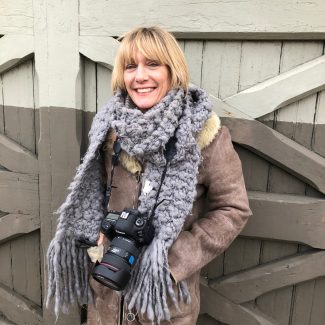 Many days, you can find Kellie Walsh walking around Nyack with her labradoodle, Winston, a Canon SD camera on a strap around her neck, and her green eyes actively capturing a potential photograph without ever touching the shutter. "Even without a camera in my hand, I see so much detail and beauty in the world," says Walsh. "I am so grateful that I found my true passion so many years ago."
For Walsh, photography is just one way of balancing mind, body, and spirt. During her career as a professional photographer, Walsh has also been a brown belt karate enthusiast, a kickboxer, a yoga instructor, a meditation guide, and a community organizer.
Becoming a professional photographer
"Photography came easy to me," says Walsh. She went to school in Massachusetts, studying communication. Once she took a photography course, there was no turning back. Walsh was encouraged early on by winning an award for a black-and-white photo of a lonely, indigent man sitting on a bench with a gourmet grocery store shopping bag. She used contrast and juxtaposition in a second award-winning photo of a fashion scene shot in the ruins of a decaying train station. The awards lit her fire for photography.

As with other art forms, building a career in photography is not easy. Walsh started as an intern for a commercial photographer where she learned the technical side of photography. She remembers being thrilled watching a print emerge from chemicals in a dark room. She attended and later taught darkroom techniques at the Hallmark School of Photography in Turners Falls, MA , a sort of photography book camp. Walsh put in a lot of time working as a waitress while she was building her business.
4 Eyes Photography   
In 2001, Walsh formed a company, 4 Eyes Photography, in New York City, with her partner Rupert Rogers. They started with fashion photography, which Walsh has always enjoyed. Early on, she also did yoga photography for magazines and books. Four Eyes also specializes in wedding photographs. Rupert and Kellie often travel together to wedding sites. In December, 2018, they traveled to Florida to photograph the wedding of Katie Cassidy, an actress who is the daughter of David Cassidy.

"Great photography evokes emotion," says Walsh. Bridal photography fits this paradigm perfectly. A photograph that captures the groom seeing the bride is a perfect example.
Kickboxing, karate, yoga, & meditation
In addition to photography, Walsh is interested in the martial arts and yoga. She has always been a "gym rat" and started kickboxing at an early age, graduating to competitive karate (she has a brown belt). She studied yoga in NYC when anusara yoga, a blend of iyengar and vinyasa with tantric philosophy, was all the rage. The integration of mind, body, and spirit, and the mastery of the body through silence, attracts her to these disciplines and informs her current meditation practice.
Why Nyack?
In 2008, it was time for Walsh and Rogers to move out of their 800-square-foot apartment in New York City. They began looking for places to live within a one-hour drive of Manhattan since they maintain the city business address. Walsh calls New York City a collection of villages near water, so finding Nyack was a natural for her–a walkable, diverse, and artistic community with a waterfront.
Want to learn how to take your smartphone photos to the next level? Sign up for Mike Hays' course, How To Take Better iPhone Photos,
a collaborative workshop that will help you find your inner photographer
at the Knowledge Market!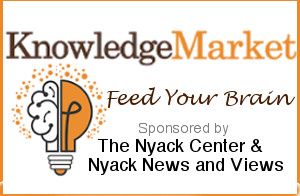 Discover iPhone features that suit your style.
Learn how to make your photos Facebook & Instagram-ready.
Learn new ways to make your travel photos memorable.
Create interest in every shot.
Compose your photos like an expert.
Visit NyackKnows.com today to sign up! Classes start Feb 21.
The Divine Hive, The Inner Landing, and The Fusion Academy
Walsh practices meditation daily. She has moved from personal practice to developing an online community for personal and spiritual growth called The Divine Hive. It provides workshops in meditation, yoga, arts, and health throughout the New York area. Every Wednesday evening, Walsh conducts a guided mediation workshop at 7p, in Nyack's Grace Episcopal Church.
In October 2018, Walsh joined a group of like-minded artists in a five-day celebration honoring the Nyack Beach bathhouse. The festival, called the Inner Landing, brought together local foods with musicians, dancers, and artists. Aside from working on the steering committee, Walsh led a guided meditation on Halloween for the Inner Landing. Accompanied by sounds from Lee Farber and Damien Apostol on the didgeridoo, and with Lisa Destres, an energy healer with the
Open Spirit Center
in Nyack, Walsh led participants in a mindful walking exercise on a labyrinth drawn on the floor of the bathhouse.
For two years, Walsh has taught a course called "Self-portraits in the Age of Selfies" at the
Fusion Academy
in Englewood, NJ. Working from concepts developed by
Vivian Maier
, Walsh taught students how to express themselves through use of reflection, shadows, and mirrors. Like many people, having a camera continuously pointed at her face bothers her.
What's next for Walsh?
As if running a commercial photography business, teaching, developing the online platform for
The Divine Hive
, and helping to organize the next iteration of the Inner Landing is not enough, Walsh is busy developing a new collection of studio portraits of women drawing upon the triple goddess model. The camera focus is simple: just face and eyes with nothing else in the frame to distract the viewer from the stories that women's faces have to tell.
See also
Photo Credits:  Mike Hays, Kellie Walsh
Michael Hays is a 30-year resident of the Nyacks. Hays grew up the son of a professor and nurse in Champaign, Illinois. He has recently retired from a long career in educational publishing with Prentice-Hall and McGraw-Hill. Hays is an avid cyclist, amateur historian and photographer, gardener, and dog walker. He has enjoyed more years than he cares to count with his beautiful companion, Bernie Richey. You can follow him on Instagram as UpperNyackMike.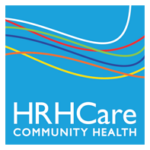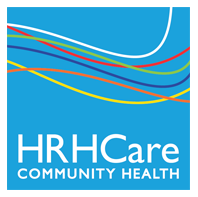 Nyack People & Places, a weekly series that features photos and profiles of citizens and scenes near Nyack, NY, is brought to you by
HRHCare
and 
Weld Realty
.