Ready to engage in some Vigorous Civics? Meet Bill Batson, one of the  instructors at Nyack News And Views new series, The Knowledge Market.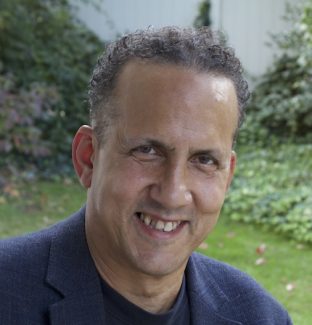 Vigorous Civics in the Trump Era will review struggles to win civil and human rights, applying the lessons of history to these turbulent times to find areas of common ground and solidarity.
Knowledge Market morning and afternoon classes begin on February 21, and run each Thursday through March 14. The inaugural offerings include Guitar Guidance, How to Take Better iPhone Photos, Shamanism 101, The Mindful Poet, and Bill's class, Vigorous Civics in the Trump Era. Please visit NyackKnows.com for class  registration info.
Bill answers three questions about his upcoming course.
KM: Why this course now — what's exciting to you about teaching this?
BB: We live in times presaged by the poet William B. Yates who wrote "the best lack all conviction, while the worst are full of passionate intensity." We live a diverse community full of people of both passion and conviction. My course hopes to give some civic reinvigoration, so that we can quadruple our efforts to preserve and advance the social justice victories won during the second half of the last quarter.
KM: Why did you want to be part of the Knowledge Market – what's the appeal or importance of this concept for you?
BB: Reflecting on the writing and experience of legendary figures like Henry David Thoreau, Dr. Martin Luther King and Emma Goldman with a group of concerned citizens is so critically important at this time in our history.  The issues that we face as a nation, mass incarceration, the epidemic of gun violence, rejection of our immigrant origins, and abandonment of our stewardship of the environment, to name just a few, require a re-dedication to dialogue and reason. The chance to share what I've learned about organizing and learn from the life lessons of a group of my neighbors can provide the re-invigoration we all need at this time.
KM: What can students expect from your course? What will they go home thinking/talking about?
BB: The structure of the course is borrowed from an iconic passage from Rev. Dr. Martin Luther King Jr's Letter from Birmingham Jail.
The passage reads In any nonviolent campaign there are four basic steps: 1) collection of the facts to determine whether injustices are alive; 2) negotiation; 3) self-purification; and 4) direct action.
Each of the four classes will use one of Dr. Kings steps as a prism for discussion. Guest speakers will bring their unique perspective to each topic. Our final speaker Susanne Kernan, the campaign manager for Julie Goldberg's insurgent State Senate campaign and the vice chair of Rockland Citizen Action Network, will review current mobilizations in the county with the intention to recruit participants or to build and expand coalitions. I will also invite all the participants to publish a piece of political writing on Nyack News And Views.
Bill's class, Vigorous Civics in the Trump Era, meets Thursdays  from 12n-1:30p, February 21-March 14. Registration is open! Learn more and sign up at NyackKnows.com.