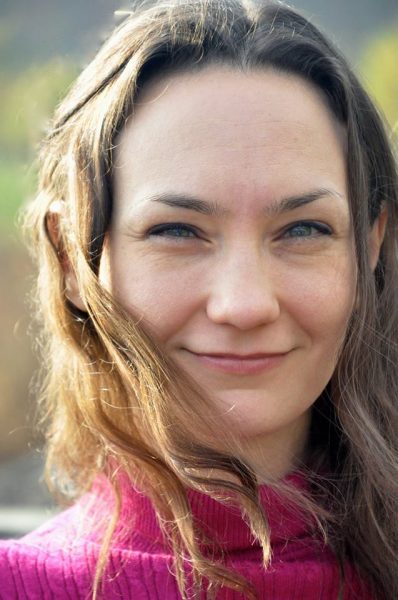 Introducing the Knowledge Market! Meet experts from our community in this fresh and engaging series of classes, discussions, and interactive workshops in this boutique knowledge market curated by Nyack News And Views. Join us to gain hands-on experience, engage in lively discussions, and socialize with neighbors and friends old and new. We promise to elevate, enrich, and inspire, while highlighting everything we love about living in Nyack. Presenters include many of Nyack News and Views' expert columnists: Bill Batson, Michael Hays, and Mikki Baloy, as well as Jeff Rubin and Bob Timm.
Knowledge Market morning and afternoon classes begin on February 21, and run each Thursday through March 14. The inaugural offerings include Shamanism 101, Vigorous Civics in the Trump Era, How to Take Better iPhone Photos, Guitar Guidance, and The Mindful Poet. Full and partial scholarships are available. Please visit NyackKnows.com for more class and information info.
Mikki Baloy answers three questions about her course offering, Shamanism 101. Mikki sees clients for private healing sessions in Nyack, officiates weddings and other ceremonies locally, and also serves as the Knowledge Market's Administrator.
Why this course now? What's exciting to you about teaching it?
MB: Whenever I meet someone and tell them what I do—I'm a shamanic healer—the same few questions always follow: "What's a shaman?"; "How does someone become a shaman?"; and then often, "Have you had the ayahuasca?" Shamanism 101 is a great platform to answer all of those questions and more, from both a broader context and direct personal experiences. It's also a timely subject, with so many retreat centers offering courses in it and hosting visiting shamans from other countries, and as more conversations about cultural appropriation are happening. I'm excited to really dig into what we're really talking about when we talk about shamanism, because it's so much more than power animals and smudging. It can bring us deeply into our relationship with nature and our ancestors, and inspire healing of both self and community. It's the oldest understanding of humanity's place in the cosmos, so there's no shortage of great things to talk about here. 
What can students expect from your course? What will they go home thinking/talking about?
MB: We'll discuss the broader strokes of shamanism, the origins of the word itself and a few traditions from around the world. We'll examine how shamans see the energies that influence us, and why that perspective is relevant to 21st century Westerners. We will discuss plant medicine, because there's a trend towards ayahuasca-based tourism right now and it's important to ask some hard questions about that. So that we're not just talking theory, we'll also experience a guided drum journey and do a small ceremony by the river, which is really the lifeblood of our town. I'll offer some optional homework to ground the concepts in a personal way for each student. I hope everyone is inspired to keep exploring, and I'll offer some resources to do just that.
Why did you want to be part of the Knowledge Market? What's the appeal or importance of this concept for you?
MB: The Knowledge Market brings together so many things that I care about: inquiry, self-expression, lifelong learning, and community. At the Knowledge Market, neighbors from different walks of life can meet to talk about things that really matter to them—and hopefully have some fun, too. 
Shamanism 101 meets Thursday mornings from 9:30-11a, February 21-March 14. Registration is open! You can earn more and sign up at NyackKnows.com/