It's An All-Ages Dan Zanes Dance Party, Where Everyone's Invited
by Melanie Rock
Dan Zanes has been inspiring communal dance p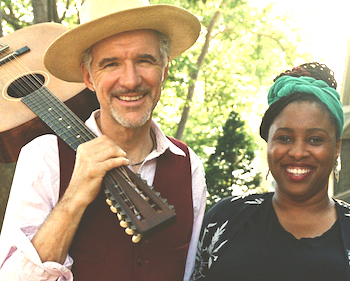 arties for over 30 years. For some, his name elicits flashbacks to his influential 1980's indie rock band The Del Fuegos. Others conjure up sweet scenes of giddy children dancing, waving kitchen spoons and spatulas, jamming out to his 2007 Grammy-winning family album, "Catch That Train." That's where my mind goes: to early memories of parenthood, my tiny daughters parading around the house to their favorite Dan Zanes and Friends tune,"All Around The Kitchen," while their tired mommy was running on fumes. When indoor winter days stretched interminably long, our saving grace was the music we could all agree on. Zanes's artful spin on folk and world music, and his jazzy reboots of familiar children's classics, always got us grooving along.
These days, Dan shares the stage with Claudia Eliaza, the multi-instrumentalist and vocalist to whom he refers as "the woman I'd been seeking my whole life." Yes, they're married. They share a love of music, and are committed to making each of their performances a sensory-friendly event.
Eliaza discovered the sensory-friendly movement through her work as a music therapist. She says she'd always been interested in "the science behind the humanity of music," referring to the multicultural connections forged by music, and the emotional response music elicits, particularly when verbal challenges exist. Her musical journey began in middle school, playing flute, followed by a switch to trombone in her high school's jazz band. She has since picked up guitar and ukulele, complimenting Dan's known penchant for banjo, harmonica, guitar and mandolin. Together, Zanes and Eliaza cover a gorgeous range of sounds, topped off with their rich, wholesome voices. And they always invite audience participation. Dan asserts, "We're interested in playing music with people, not just for people."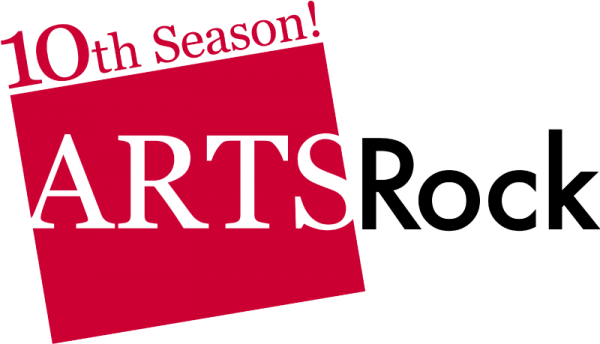 The Dan Zanes with Claudia Eliaza Family Sensory-Friendly Show on Sun Feb 17 at 2p is presented by ArtsRock.Tickets are $18, with a relaxed refund policy.
This all-ages matinee takes place at the Ritterhausen Theater at Rockland BOCES (the old Nyack High School) 131 N. Midland Avenue, Nyack.
For further details and to purchase tickets, visit
ArtsRock.org
In 2017, the duo were commissioned by The Kennedy Center to create the sensory-friendly "Night Train 57," a comedic folk opera about an intergalactic train trip. The landmark project launched an ongoing string of performances, and cemented the couple's dedication to the new paradigm.
The core principle of sensory-friendly performance is audience inclusivity. All ages, all abilities, and all moods are welcome. What distinguishes these shows is the partnered effort between artists and presenters to accommodate the needs and comfort of audience members with behavioral or emotional challenges. Sound levels are moderate, and startling bursts are avoided; house lights are dimmed but not dark; as for audience behavior guidelines, movement and noise are allowed during the performance, creating a much friendlier, more casual atmosphere than the usual seated concert experience. It's an ideal environment for multi-generational families to enjoy live performance together.
"It allows people to be who they are in the music," Claudia says.
Dan expounds, "It's a beautiful opportunity to share the communal power of music with our neighbors, with people we might otherwise never meet. Once you experience it, it's impossible to want it any other way. Sensory-friendly is like wheelchair ramps – Just because a wheelchair ramp is there, it doesn't mean the show is only for people with wheelchairs! It opens the door wider."
When Dan Zanes and Claudia Eliaza bring their sensory-friendly show to Nyack on February 17, they'll be joined by The Rock 'N' Rollers, a young local band who truly embody the joyful spirit of music making. I caught their act last year at a Nyack High School event, and was knocked out by their positive vibes: They infuse their repertoire of rock hits with palpable delight, a contagious enthusiasm that truly beams.
The Rock 'N' Rollers play under the direction of Jeffrey Friedberg, who also leads Nyack's own Parent's Choice Award-winning Bossy Frog Band. Friedberg is a certified arts therapist at Music For Life Creative Arts Therapy in Nyack, and has been curating ArtsRock's Milk And Cookies Playhouse family series for the past ten years.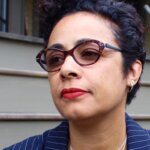 Melanie Rock is a writer and musician. She lives with her family in Nyack, NY.