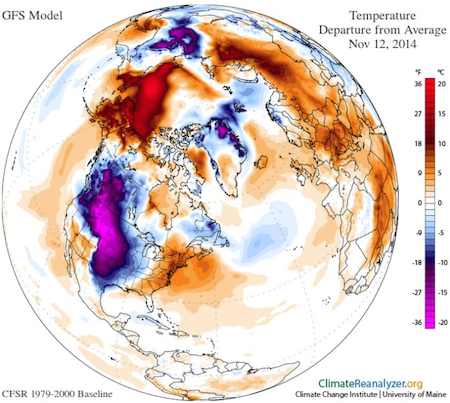 by Susan Freiman
We have less than 12 years to avoid the worst impacts from climate change by significantly reducing our greenhouse gas emissions and transform how we produce and use electricity. This is a relatively short amount of time to make major changes, and many people are feeling overwhelmed about what to do. How do we figure out local goals and timelines? Do we work incrementally, or go big and bold by working on many things at once? Are there funding grants available? How do we fit into the larger set of goals and timelines? Can we work on both community resiliency and impact prevention at the same time?
Fortunately, all over the world, governments, scientists, planners, communities, individuals and corporations are studying how to accomplish our climate change goals in an effective and efficient way. What does this look like for our local area? Come find out on Sunday, March 10 at Dominican College at a program about new, local, next-step, climate solutions.
We will learn about a simple formula we can use to help determine our local and regional greenhouse gas reduction goals and timelines. We will hear about ambitious new concepts that can help us implement multiple climate related solutions at once, all while using existing technology. Local actions matter. We can help bring about a sustainable, healthy, thriving future.
Topics Covered:
The new Exponential Climate Action Roadmap which provides science-based goals and timelines for greenhouse gas reductions relevant to our local towns, counties, and region.
A new and ambitious Municipal Resiliency Zones concept geared towards suburban areas using Rockland County as the model.
Why and how local rooftop farms can help us compensate for climate change related reductions in the food supply and increase carbon capture.
Vertical Geothermal Retrofits and other low carbon and renewable heating and cooling that work in our area.
Regulatory and public relations roadblocks to larger scale local solar and how we can respond.
Increasing Municipal Fleet Electric Vehicles and Public Charging Stations.
Speakers Include:
Melissa Everett, PhD, Ex. Dir. Sustainable Hudson Valley. Some of Melissa's current work includes helping establish a Hudson Valley Project Drawdown network and applying the important Exponential Climate Action Roadmap in the Hudson Valley. Melissa often works at the intersection of climate, green industry, and community development. Her PhD Thesis focused on community turnarounds and social networks. Melissa is the author of three books, including Making a Living While Making a Difference.
Donovan Gordan, NYSERDA, Dir. Clean Heating and Cooling.  Donovan is the Director of Clean Heating and Cooling for the New York State Energy Research and Development Authority.  Donovan is in charge of increasing the number of buildings using clean and high efficiency renewable heating and cooling systems, fostering New York State's progress towards self-sustained markets, and more. Donovan's goals are to increase green jobs and protect our environment. At this program, he will focus on vertical geothermal retrofits and other appropriate systems.  Donovan is an accredited Geothermal Installer. He has an MBA from the NYU Stern School of Business.
Annie Novak, Rooftop Farmer, Brooklyn, NY.  Annie is a rooftop farming expert, writer-educator, and author of the book The Rooftop Growing Guide:  How to Transform Your Roof Into A Garden Or Farm. Annie's work has been featured in the New York Times, Modern Farmer, WNYC/NPR, New York Magazine, the Martha Stewart Show, Grist, and more.
Amanda LaValle, Coordinator, Ulster County Department of the Environment. Ulster County is a state and national leader in sustainability and transitioning to a renewable energy powered future. Ulster has the largest number of renewably powered, publicly available electric vehicle charging stations in NY State.  All of Ulster County's municipal energy needs are provided by 100% renewable sources. Ulster was the recipient of the National Association of Counties 2015 Achievement award for County Carbon Footprint Reduction. Amanda Lavalle, the Coordinator of the Ulster County Department of the Environment, is involved with multiple departments and multiple environmental issues. Amanda will speak about increasing electric vehicles in municipal fleets, increasing public electric vehicle charging stations, increasing renewable energy use, and more.
Kim Fraczek, SANE Energy Project and New York Energy Democracy Alliance. Kim was part of last year's program and helped us understand the risks from the pipelines that run through our area.  This year, Kim will help us understand the problems facing large local solar installations due to the change from net metering to VDER, as well as other regulatory and public relations roadblocks we must find a way around if we are to make our necessary transition to renewable power and solar/electric vehicles.
Free Program: Sunday, March 10th, 2019, Dominican College, the Lawrence Room, Western Highway, Orangeburg, NY. Doors open at 9:30a. Program starts promptly at 10a and runs till 1p. For parking and building directions, register via e-mail to RocklandGoesGreen@aol.com