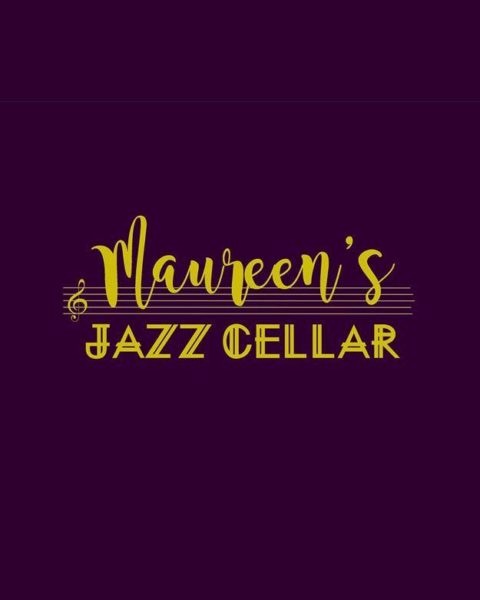 by Jeremy Cash
One winter night not too long ago I was walking along Broadway when suddenly I was drawn to the glow of a purple and gold light. I had heard of Maureen's before but had yet to attend one of their Tuesday Night Open Mics. Although I had plans that night further down the road, I decided to pop my head in and see what the club was all about.
The first thing I noticed when I walked down the yellow stone steps was the sound of people talking. There was still another hour before the Mic was supposed to start, but already there was a buzz in the air. Have you ever been to a show with a bunch of your friends where everyone is just super excited to be there? Like there's this unspoken, almost collective experience of anticipation which can be quite magical. I had only been there for about five minutes but with all the familiar faces I was seeing I felt extremely welcome.
The venue is truly beautiful. Sticking with the purple and gold color theme, Maureen's is adorned with mirrors, artwork, musical instruments, a piano glass bar, and even a disco ball. Lights are constantly bouncing around the room, which only helped amplify my already excited state of mind. The bartender, Fiona, came over to me offering up a warm smile and a "Hello" and I was hooked.
That Tuesday night Mic was one of the best I'd ever been to, and fairly quickly I became a regular. The host, Frosty, started the night strong with some Billie Joel on piano. I distinctly remember at some point Frosty busted out a trumpet while simultaneously playing piano and somehow singing as well. How he did that and where he even got that trumpet from, I'll never know. Steev Richter was the next act of the night and he sang two original songs from his upcoming album Boundaries that included "The Dreamer" and another title I don't want to mess up.
As a comedian, it was nice to have a place to try out new material and the crowd was always attentive and appreciative. Brianne Higgins, the architect of the venue, had a bit of a comedy/improv background, so we connected almost right away. She and her husband David Budway opened the venue in September 2016 partially in memory of Budway's late, great sister Maureen Budway–a legendary musician in her own right.
I think my favorite thing about Maureen's is the people that frequent it. There's no shortage of characters, and they come out to play every Tuesday. The house band is fantastic and generally opens the Mic, which sets the bar extremely high. Performers flock from all over the county and state to showcase their unique talents and skills, and there is no lack of diversity. Whether it be music, comedy, tap dancing, opera, Steely Dan covers, virtuoso piano playing, or just a good old fashioned time–Maureen's Jazz Cellar is the place to be.
If you've never checked out the Tuesday Open Mic at Maureen's–you're missing out. It's proclaimed the "Greatest Open Mic In the universe," and I think it just might be. In my two years of knowing David Budway and Brianne Higgins, my life has improved immensely. I love their place and them as well. They really have made a magical place in the heart of my favorite town, and I will forever be grateful for their service.
Jeremy Cash is a NYC based comedian originally from Nyack, NY. Follow him on instagram @verysublimepuppy. He is performing at Maureen's Jazz Cellar in a tribute to Lenny Bruce on 2/6.