It's cold outside, but this weekend's goings-on in Nyack will keep you warm–maybe too warm. Taste the best local chilies at the Harley Davidson Chili Cook-Off. Or, spice up your Sunday at The SOUK Farm Market and Artisan Bazaar. In order to stay true to your 2019 resolutions and burn off some calories, boogie to some disco music or move your body to local hard rock riffs. If you are looking for a quiet weekend, see the last performance of Phantom at Westchester Broadway Theatre or support the next generation of musicians, poets, comedians and performers at an Open Mic Night For Teens at Rockland Center for the Arts.
This Fri-Sun list of what to do and where to do it is brought to you by Rockland Center for the Arts.  Registration for summer Camp RoCA 2019 is open now. Pay in full by January 31 and receive a $50 discount with code "camp19".
Friday
Nyack Center and Rivertown Film present The Hate U Give, a movie about a girl balancing two worlds: her home life in a poor, black neighborhood, and her prep school life, where most of the students are rich and white. When she witnesses a shooting that kills her best friend, she suddenly finds herself facing pressure from all sides. Now she must find her voice and stand up for what´s right. 7p, Nyack Center, 58 Depew Ave, Nyack.
Magician Benjamin Levy will bewitch you at the "Nighthawks"-Themed Magic Show with items found in Edward Hopper's masterpiece "Nighthawks." Seating is limited to 30 people, so get your ticket fast. 7p, Edward Hopper House, 82 N Broadway, Nyack.
Maureen's Jazz Cellar presents the Mark Soskin Trio featuring Anthony Pinciotti & Jay Anderson. 8 and 9:30p, 2 N Broadway, Nyack.
Dance away the winter blues at the Boogie-Winter-Land. Move your feet to some '70s music. 8p, West Gate Lounge, 26 Route 59, West Nyack.
Don't miss the thought-provoking Disgraced, a Pulitzer Prize winning play about race, freedom of speech, and religion. Fri and Sat at 8p, Sun at 2p, Elmwood Playhouse, 10 Park St, Nyack. Note: This weekend's performances are sold out, but the show runs through Feb 9.
Saturday
Follow the adventures of The Very Hungry Caterpillar who becomes a beautiful butterfly at 11a. Arrive early at 9:30a (before the show) and participate in interactive artistic activities with puppet dancer Jill Liflander. Tarrytown Music Hall, 13 Main St, Tarrytown.
The Blue Rock School invites parents to an Information Session and Campus Tour from 10a-12p to tour the campus and hear how Blue Rock School's unique approach brings learning to life for students in K-8. And if you have kids between the ages of three and 11, and are looking for a summer camp, there will be a Summer Play Camp Info Session from 1-2p to meet the camp director and get more information about the camp. 110 Demarest Mill Rd, West Nyack.
It's getting hot in here! Find out who makes the best chili. Stop by the Harley Davidson Chili Cook-Off and taste the best of local restaurants' offerings. 12-3p, Hudson Valley Harley Davidson, 33 Route 304, Nanuet.
Get to know your local brewery, meet neighbors, and make new friends at the Abominable Snowfest 5.0. Enjoy a big selection craft beers, good food, and live music. 12-5p, Defiant Brewing Company, 6 East Dexter Plaza, Pearl River.
The Rockland Center for the Arts is hosting an Open Mic Night For Teens. See young musicians, poets, comedians and performers show off their talents. 7-10p, Rockland Center for the Arts, 27 S Greenbush Rd, West Nyack.
The Cure for the Cold: Dance the night away at this '80s dance party. 8p at Prohibition River, 82 Main St, Nyack.
Rock into the night with O'KNC and Augystine. Get ready for hard rock made in New England. 10p, Olive's, 118a Main St, Nyack.
Sunday
Escape the winter's cold into a rich sensual oasis perfumed with spices, rich oils, and artisan cheeses, all mingling in the smoky air with the irresistible aromatic mixtures from cauldrons of steamy simmering soups, roasted meats, and fresh baked pies. The SOUK Farm Market and Artisan Bazaar returns to The OUTSIDE IN for its 6th season. 11a-3p, 249 Ferdon Ave, Piermont.
This is your last chance to see Phantom, an epic tale of murder, intrigue, and romance based on Gaston Leroux's timeless love story. The play tells the story of how Erik became the tortured figure underneath the Paris Opera House. 11:45a, Westchester Broadway Theatre, 1 Broadway Plaza, Elmsford.
Brianna Tang is performing classical piano music at the Young Masters Recital Series. 1:30-3p, Valley Cottage Library, 110 Route 303, Valley Cottage
Spend a unique afternoon exploring the richness of yoga through its many faces, expressions, and forms. The Unexpected will show you practices that lead toward deeper realms of joy, delight, wisdom, and mindfulness. 2-4p, Birchwood Center for Yoga & Massage, 85 S Broadway, Nyack.
Tuesday
Meet the instructors of the Knowledge Market at a FREE Kickoff Social with live music by Jeff Rubin and tasty treats from LaTalaye Catering. The Knowledge Market is an engaging series of classes, discussions, and workshops curated by Nyack News And Views. Topics include vigorous civics, digital photography, guitar guidance, poetry and holistic health. Morning and afternoon classes meet each Thursday from February 21 through March 14. The event is free, but an RSVP is appreciated. 7p, Nyack Center, 58 Depew Ave, Nyack.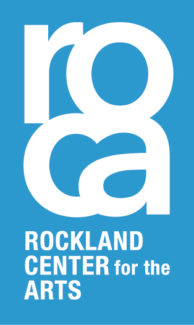 The Nyack Weekender is your Fri-Sun list of what to do and where to do it. This weekly series is brought to you by Rockland Center for the Arts.
To get the Nyack Weekender delivered to your mailbox auto-magically every Friday morning, add your name to our mail list. Visit our
online sign-up sheet
to subscribe.