There's a big lunar eclipse this weekend, and what's a better pairing than classical music? This weekend, check out the Nyack Community Chorus. And Disgraced, the latest play at Elmwood Playhouse, will be sure to make you uncomfortable.
This Fri-Sun list of what to do and where to do it is brought to you by Rockland Center for the Arts.  Registration for summer Camp RoCA 2019 is open now. Pay in full by January 31 and receive a $50 discount with code "camp19".
Friday
Join the opening celebration of Women's Storytelling Project: Mother Body, a video installation and exhibit in collaboration with Nerdy Duo, Erin Cardullo and Melissa Weiland, filmmakers/editors and New Media Installation Artists. 6-9p, 95 1/2 Main, 95 1/2 Main St, Nyack.
Magician Benjamin Levy will bewitch you at the Nighthawks Themed Magic Show with items found in Edward Hopper's masterpiece "Nighthawks." Seating is limited to 30 people, so get your ticket fast. 7p, Edward Hopper House, 82 N Broadway, Nyack.
The Children's Shakespeare Theatre presents Henry IV – Part 1. Stunning sword fights, a Welsh folk song, and modern costumes will astonish you. Witness Henry IV wanting to lead a crusade, but first having to deal with too many rebellions. Who will win the massive battle in the end and rule England? 7p, The Palisades Presbyterian Church, 117 Washington Spring Rd, Palisades.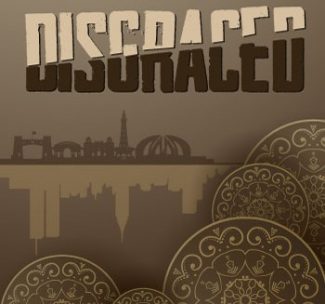 Disgraced, On Stage Tonight
Elmwood Playhouse presents Disgraced, a Pulitzer Prize winning play about race, freedom of speech, and religion. Watch Amir Kapoor, a successful Pakistani-American lawyer, rapidly moving up the corporate ladder while distancing himself from his cultural roots. When he and his artist wife Emily host a dinner party, a friendly conversation escalates. Read Director Omar Kozarsky's article about the play on Nyack News And Views; be on hand tonight when NYS Assemblywoman Ellen Jaffee presents a $125,000 Capital Funding check to Elmwood for improvements to the theater, lobby and backstage. See Disgraced Fri and Sat at 8p, Sun at 2p, Elmwood Playhouse, 10 Park St, Nyack. Play runs through Feb 9.
Saturday
Find hidden treasures and purchase a piece of history at the Historic Sneden House Estate Sale. 9a-4p, Historic Sneden House, 38 Paradise Ave, Piermont.
Open your heart and join in the singing at the Nyack Community Chorus Winter Concert under the direction of Dru Pluhowski and special guests. Don't miss this inspiring concert to benefit The Nyack Hunger Coalition. 4p, First Reformed Church, 18 S Broadway, Nyack.
DUE TO THE INCLEMENT WEATHER, THIS EVENT HAS BEEN RESCHEDULED FOR SAT, JAN 26 AT 7P. The Rockland Center for the Arts is hosting an Open Mic Night For Teens. See the young musicians, poets, comedians and performers show off their talents. 7-10p, Rockland Center for the Arts, 27 S Greenbush Rd, West Nyack.
He describes himself as a Hispanic with an unique American voice. Get a good laugh with Steve Trevino and his "Tex-Mex" comedy. 7 and 9:30p, Levity Live, 4210 Palisades Center Dr. A-401, West Nyack.
Have a night out with Paul Speziale. The solo guitarist and song stylist will perform at the Art Cafe. 9-11p, 65 S Broadway, Nyack.
Sunday
THIS EVENT HAS BEEN CANCELLED DUE TO THE WEATHER. Let your inner child out at the 6th Annual ArtsRock Puppet Festival featuring the Milk and Cookies Playhouse production of Lollipops for Breakfast and The Emperor's New Clothes. 2p, Rittershausen Theater, 131 N Midland Ave, Nyack.
The Bluefield artists present Mixed Media Group Art Exhibit. An opening reception will be held from 2-4p at the Nanuet Library. 149 Church St, Nanuet.
DUE TO THE INCLEMENT WEATHER, THIS EVENT HAS BEEN RESCHEDULED FOR SUN, JAN 27 AT 3P.Don't miss the Hudson Valley Chorale's first concert of the season, Haydn and Handel – From Trafalgar to Westminster, featuring the chamber orchestra and soloists. 3p, Dominican Convent Chapel, Route 340, Sparkill.
Next Week
Monday
Celebrate the life and legacy of Dr. Martin Luther King Jr. and attend the 35th annual Dr. Martin Luther King Jr. Interfaith Commemorative Service. 2-4p, Pilgrim Baptist Church, 80 N Franklin St, Nyack.
Wednesday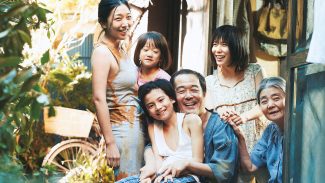 Rivertown Film presents Shoplifters. After one of their shoplifting sessions, Osamu and his son come across a little girl in the freezing cold. Initially reluctant to shelter the girl, Osamu's wife agrees to take care of her after learning of the hardships she faces. They seem to live happily together until an unforeseen incident reveals hidden secrets. 8p, Nyack Center, 58 Depew Ave, Nyack.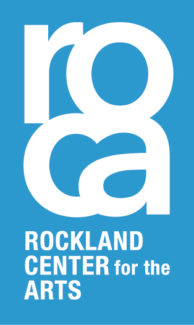 The Nyack Weekender is your Fri-Sun list of what to do and where to do it. This weekly series is brought to you by Rockland Center for the Arts.
To get the Nyack Weekender delivered to your mailbox auto-magically every Friday morning, add your name to our mail list. Visit our
online sign-up sheet
to subscribe.