It's a week of firsts. The Nyack Art Collective kicks off the weekend with the first First Friday of the year. The Edward Hopper House features its artist of the month. And you can stick to your healthy resolutions with a four-mile run/walk to benefit The Nyack Hunger Coalition.
This Fri-Sun list of what to do and where to do it is brought to you by Rockland Center for the Arts.  Registration for summer Camp RoCA 2019 is open now.
Friday
On the First Friday of each month, local businesses host art and music events.

Kick off the New Year with art and music from the Nyack Art Collective. The artists work hard to make First Friday a fun destination at Casa del Sol. See some artwork and talk to the artists. 8-10p, 104 Main St, Nyack.

There will be a reception for Lyda J. Craig, the First Friday Artist of the Month from 6-7p, followed by a gallery talk with Jennifer Patton from 7-8p. Jennifer will present the highlights of the upcoming exhibits for 2019. Edward Hopper House, 82 N Broadway, Nyack.
It's the opening reception for YOUTH Only ART Show, a part of the launch of the youth programs. All works will be for sale. 6-8p, 95 1/2 Main, 95 1/2 Main Street, Nyack.
Gina Brillon brings her stand-up comedy to Levity Live. Laugh into the new year at 7:30 and 9:45p, 4210 Palisades Center Dr. A-401, West Nyack.
Groove to the music with Chameleonize. The band combines complex musical sequences with attractive pop melodies, and hip-hop grooves. 9:30p-2:30a, Olive's, 118a Main St, Nyack.
Saturday
Ring in the new year with a resolution to end hunger in the community. Take part in the four-mile run/walk to end the hunger crisis in Nyack. Your donations will benefit the Nyack Hunger Coalition, a group of 10 local non-profits that provide food to those in need in Nyack and beyond. 8a, Grace Episcopal Church, 130 First Ave, Nyack.
Bring your field guides, binoculars, and birding skills and come look for birds. The Christmas Bird Count is the oldest citizen science project in the United States. The information you collect will be added to Audubon's database so that scientists can study and learn about these fascinating flying creatures. 9:30a-12:30p, Sam's Point Visitor Center, 400 Sam's Point Rd, Cragsmoor. Pre-register at (845) 647-7989.
Winter is coming and Minnewaska State Park is offering free snow shoeing lessons. A Sam's Point Ranger will show you how to adjust, wear, and walk in snowshoes before you head out to your favorite trail. Rentals available for $5 per person. 11a at Sam's Point Visitor Center, 400 Sam's Point Rd, Cragsmoor.
Want to learn how to row? Give it a try at the Free introduction to Rowing event. Learn the basic body mechanics of the rowing stroke on an individual land-based rowing machine. Suitable for ages 10 years and up. 12p, Rockland Rowing Association, New York Sports Club, Palisades Mall, 3656 Palisades Center Dr, West Nyack.
The Kennedys return to the Turning Point with a new book Tone, Twang, and Taste: A Guitar Memoir. Old and new songs, and a story or two from Pete's book are waiting for you. 8p, 468 Piermont Ave, Piermont.
Sunday
Tea and Treats and Death and Dying: Dying To Bloom, a natural burial boutique for humans and pets, hosts a safe, respectful space to share beliefs, curiosity, fear, and stories about mortality. Includes refreshments. 2-4p, 48 Burd St, Suite 101, Nyack.
The Sparkill Concert Series continues with a solo piano recital by Natalia Lavrova. Enjoy works by Brahms, Beethoven, and Rachmaninoff. Tickets are $25 in advance or $40 at the door. 3-5p, Union Arts Center, 2 Union St, Sparkill.
Next Week
Wednesday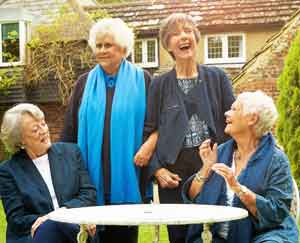 Rivertown Film presents Tea with the Dames. Four of the most celebrated actresses of our time spend a weekend in the country as they catch up with one another, reminisce, and share their delightfully irreverent thoughts on everything from art to aging to love to a life lived in the spotlight. 8p, Nyack Center, 58 Depew Ave, Nyack.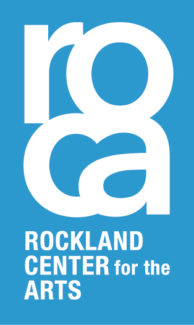 The Nyack Weekender is your Fri-Sun list of what to do and where to do it. This weekly series is brought to you by Rockland Center for the Arts.
To get the Nyack Weekender delivered to your mailbox auto-magically every Friday morning, add your name to our mail list. Visit our
online sign-up sheet
to subscribe.