This week in the villages: Today is Martin Luther King Jr. Day, a federal and state holiday, meaning closings of government and state offices, banks, post offices, and public schools. Also, Hudson Link and Transport of Rockland (TOR) buses will operate on a regular weekday schedule, but Metro-North trains will operate an enhanced Saturday schedule. Roadwork on the Mario Cuomo Bridge necessitates Rockland-bound lane closures overnight on Tuesday and Wednesday.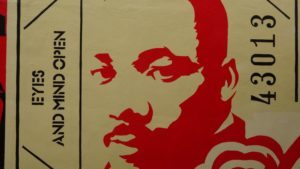 Here are the Martin Luther King Jr. Day observances in Rockland County:
St. Charles AME Zion Church will hold a MLK Jr. Breakfast at 9a honoring Rev. Tiffany Morrison, The Honorable Toney L. Earl Jr., and Dr. Frances Pratt. The featured speaker will be the honorable Toney L. Earl Jr., Chairman of the Rockland County Legislature. 432 Valentine Ave, Sparkill.
The Nyack Branch of the NAACP will commemorate the legacy and dream of the late Dr. Martin Luther King Jr. at an annual interfaith service at 2p. Hosted by Reverend Willie L. Hairston with a message by Pastor Brandon McLauchlin of St. Charles AME Zion Church in Sparkill. Pilgrim Baptist Church, 80 N Franklin St, Nyack. For more information, call 845-358-1497.
The Martin Luther King Multi-Purpose Center, in collaboration with The East Ramapo Central School District and Gordon Center for Black Culture and Arts, will sponsor a unity celebration honoring the life and legacy of Dr. Martin Luther King Jr. The theme of this year's event is "The African Diaspora, Resistance Through Music and Poetry." The keynote speaker will be Nana Kwame Adjei-Brenyah, New York Times bestselling author of Friday Black. There will be entertainment by various local artists. 3-6p. Ramapo High School, 400 Viola Rd, Spring Valley.
Village of Nyack
Message from Nyack Mayor Don Hammond
Nyack is implementing programs to make our community a greener place to live, work, and play. Learn how your actions can help bring about change at the 

Biodiversity Hotspot

 session at the Nyack Library on Wed, Jan 23 at 7p. Seed collector Heather Liljengren of NYC Parks will be the featured speaker. To learn more about events like this or get involved in making Nyack a more sustainable place contact 

Marcy Denker

.  — Nyack Mayor Don Hammond
Town of Orangetown
To increase transparency and access to residents, the Town of Orangetown has started live streaming all town board meetings, including Chris Day's recent State of the Town Address, on YouTube. The meetings are also broadcasted on FIOS Channel 30 and Cablevision Channel 78.
Mario Cuomo Bridge News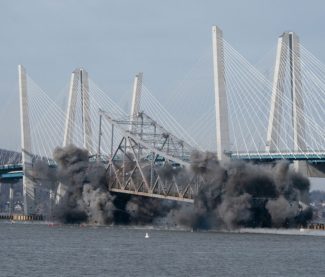 The Tues Jan 15 controlled demolition of the Tappan Zee Bridge generated news coverage from around the world, including a few choice quotes and odious observations. READ MORE As Others See Us: Bye Bye Tappan Zee Bridge, Video, Quotes, Comments.
Overnight Lane Closures Scheduled
This past weekend, Tappan Zee Constructors (TZC) realigned Rockland-bound traffic near the Westchester landing, removing the traffic split. The new traffic configuration will allow TZC to continue roadway improvements near the Governor Mario M. Cuomo Bridge. Additional work and lane closures are scheduled to occur near the Rockland landing during the overnights of Tue, Jan 22, and Wed, Jan 23, weather permitting. At least one Rockland-bound lane will remain open except when State Police stop and temporarily hold traffic for approximately 15 minutes during the early morning hours of Thurs, Jan 24. There will be no lane closures in the Westchester-bound direction. Specific lane closure times are listed in the chart below.
Lane Closures Near the Bridge
DATE:
CLOSURES BEGIN:
CLOSURES END:
LOCATION:
Tues. 1/22
7 p.m. – One right lane
8 p.m. – Two right lanes
11 p.m. – Three right lanes
7 a.m., Wed. 1/23
Northbound
from exit 8a to exit 10
Wed. 1/23
7 p.m. – One right lane
8 p.m. – Two right lanes
11 p.m. – Three right lanes
7 a.m., Thur. 1/24
Northbound
from exit 8a to exit 10
---
Here are the municipal events in Upper Nyack and the Village of Nyack for the week of 1/21.
Village of Nyack
5p: Justice Court
6:30p: Nyack Housing Authority (Waldron Terrace Apartments)
7p: Nyack NAACP Meeting (Nyack Center)
7p: Parks Commission Meeting
9:30a: Justice Court
6:30p: Village Board Pre-meeting Workshop
7:30p: Village Board Meeting
Nyack Village Hall is located at 9 N. Broadway.
Village of Upper Nyack
Thurs 1/24, 7p: Board of Trustees Workshop
Upper Nyack Village Hall is located at 328 N Broadway.