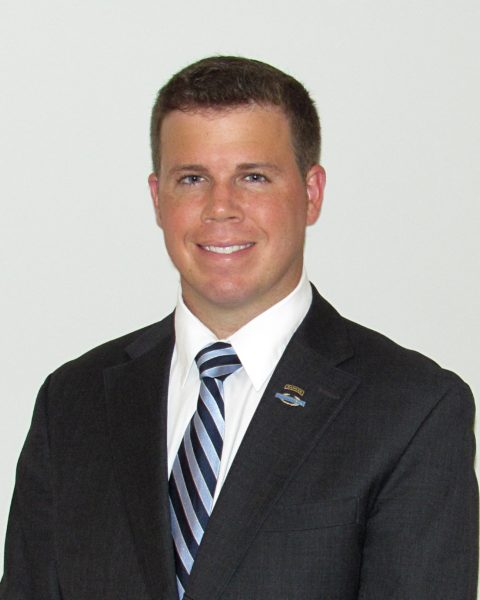 Orangetown Supervisor Chris Day delivered the annual State of the Town speech last week at the Town Board Re-organizational Meeting. Here are highlights from his speech.
Enhancing the beauty of Orangetown: 
In an effort to enhance the beauty of Orangetown, we have revamped the town's Adopt-a-Spot program, where local volunteer professionals improve and maintain key gateway parcels in town.
Appropriately, the very first "Spot" chosen for enhancements as a part of this program was Braunsdorf Park, centralized in the heart of Pearl River, right next to the Pearl River Train Station. We will continue to expand this program in the coming year throughout the Town, with a roster of spots available for adoption by willing companies.
The environment:
We have been and will continue to be conscious of our environment. At the beginning of my term we created an Orangetown Air Quality Review Committee to monitor local air quality. Reinforcing our commitment to sustainability and the environment, the town is installing eight electric vehicle charging ports, construction of which was partially paid for with funding through New York State Department of Environmental Conservation rebate. These new stations are located in downtown Pearl River and downtown Sparkill in easy and convenient locations with access to major roadways. That NYSERDA funding was available due to remaining well under budget in our LED streetlight conversion project, which has also allowed us to add additional lighting on the dark northern Route 303 corridor and Clausland Mountain Road which should be activated shortly. This LED lighting is both green and saves our town money on utility costs.
Hyperlocal issues:
We've also focused on smaller "hyperlocal" issues that have been in limbo, often for decades. In Palisades, residents have long complained about safety issues along the Route 9W corridor in their hamlet, and for good reason. In early December, after months of intense negotiations with the State DOT we were able to announce the lowering of the speed limit on Route 9W in Palisades from 45 to 40 miles per hour. While the ultimate goal is to see a full reduction to 35 mph, this is a good first step in the right direction after years of inaction.
Likewise, the intersection of Main Street, a county road, with Oak Tree Road in downtown Tappan has always been a frightening corner. Though the county continued to prevent an all-way stop, Superintendent Dean and I were able to get approval to add a radar speed limit sign on the approach to Tappan from New Jersey in order to slow cars down, and to realign the crosswalk and stop line on Oak Tree Road to give a better view to drivers at the corner, thus increasing safety for both pedestrians and drivers.
Safety:
We can all agree that keeping our children safe is always a top priority. In August we were able to negotiate with the Pearl River and South Orangetown school districts to have a full time School Resource Police Officer in each of our high schools for the first time in recent memory, with the school districts paying half the tab. This effort ensures that we can keep our kids safe from threats of violence and the continuing opioid epidemic.
New community fixtures:
Some of the biggest challenges we faced after coming in to office were structural–both literally and figuratively. Unlike neighboring towns, Orangetown has never had a community center–a place for seniors and kids alike to meet, enjoy some recreation, and more, and to house our Parks and Recreation Department, currently in a small and aging former house. Though for years people have talked about changing that, our Board is actually doing so. Having issued an RFP for design and engineering in the early fall, we will be moving full speed ahead with a planned community center on part of the RPC property, with the goal of awarding the design contract later this month and pushing for a groundbreaking in the summer of this year.
The other half of this Town Hall building is essentially falling apart, with the cost of repairing it running into the millions, and the cost of upgrading it equal to that of replacing it. The town Board and I have approved initial concept plans and will be issuing a full design and engineering RFP to replace it with a modern structure that will allow us to bring our Building Department into the main Town Hall and for us to get rid of the aging Greenbush Road building.
New positions and revenue sources:
In 2017, Orangetown brought in approximately $75,000 in revenue from film permits. In order to stabilize things, just before I took office the Town Board designated the Police Department to oversee the process. Then, with the Police Department having done a great job of getting things flowing in the right direction, In October we hired a new Director of Economic Development & Tourism. Utilizing new tools we as a Board passed when we revised our filming code over the summer, he has streamlined our film permitting process and is actively working to attract new productions, as well as working on ways to improve our business climate and bring in tourism dollars.
When it comes to filming in Orangetown, every dollar made in film permitting and in renting town properties to film companies is a dollar that the town does not need to make in taxes. In 2018, that number jumped up to over $370,000. That's not a typo…we were able to increase revenue through film permits by almost $300,000. And that was without any marketing or outreach, only processing incoming requests.
Our Buildings department has also seen significant growth in the number of applications it receives, with our economy truly booming here in Orangetown. That's why we have hired an additional building inspector to increase our ability to process higher volumes of building applications and better enforce the Town Code.
Budget:
With all of this, by applying forward thinking and right-sizing our workforce by eliminating vacant positions without any layoffs, I was able to propose, and the Town Board was able to approve, a budget that actually cut our tax levy for the 2019 year.
Additional 2018 highlights:
We successfully lobbied for and received legislation from New York State which placed a limit on the shift of the tax burden from commercial to residential properties (and vice versa), which saved our homeowners money on their tax bill this year.
At my direction, we went out competitively to new banks to get better rates on your money – because the town's money is in the end your money – and those efforts resulted in over $700,000 per year in new interest income with no tradeoffs in service. Plus, now our money is mostly with local banks instead of those big national ones.
We've hired and promoted a number of new highly qualified department heads
We've hired a public health engineer to focus on keeping our town's environment clean in a variety of ways.
To increase transparency and access to residents, we have started the practice of live streaming all town board meetings on YouTube in addition to broadcasting them on cable access, recordings of which are all available on our website.
We've brought the fight for Orangetown's commuters directly to the MTA. With the consistently inconsistent service on the train line, and the MTA's lack of willingness to even give discounts offered to other NJT customers to our riders as compensation, I've been leading the charge to give us the right quality of transit to orient around in Pearl River.
We've started the practice of publicizing new businesses opening with ribbon cuttings and a featured business blog to encourage success and continued drive towards supporting our local businesses.
We have encouraged the growth and success of properties like HNA Palisades Conference Center, by working with them and their neighbors in the community to adapt our code and zoning in order to encourage their positive, taxpaying uses in our town.
We've strengthened and improved the fairness of our previously powerless yet overly aggressive noise ordinance, simultaneously putting an end to early morning construction and landscaping waking up residents while also giving folks in the business community a fair standard by which to be judged against when it comes to nuisance sounds.
Finally, as part of my overall strategy here in office since day one, we have worked to increase levels of efficiency and productivity through digitization and automation efforts with the goal of direct savings to Orangetown's taxpayers, along with increased convenience and a higher standard of service. This includes an online application for FOIL requests, town code violation reports, and air quality reporting, all of which have seen substantial use since their launch. We have made significant progress internally towards this goal, and will be aggressively expanding these efforts in the coming months.