by Mike Hays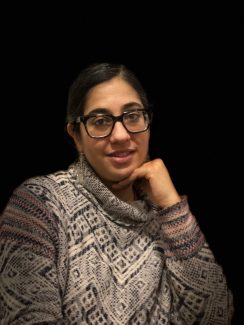 Even on a rainy day, Alice Mizrachi will paint her site-specific, large-scale murals, incorporating dripping paint into the final artwork. Mizrachi turns obstacles into inspiration. Like the strikingly grand women in her murals, Mizrachi is herself a larger-than-life presence. She is a painter, muralist, teacher, assemblagista, and feminist. Shuttling between her home in Rockland County, her studio at the Andrew Freedman Home in the Bronx, classrooms, and installations, Mizrachi is a busy woman.
Since 2006, Mizrachi has painted over 30 large outdoor murals in many different locations, including throughout New York City, Minneapolis, Colorado, Paris, and Buenos Aires. Sadly, Nyack villagers will have to travel to the city to see her murals because she has yet to work in Rockland County.
Becoming an artist
Mizrachi grew up in a DIY-household. Her father worked in an auto body shop. Her mother baked, crocheted, and knitted. Naturally, she learned how to work with her hands at an early age. She admits to be being a creative DIY kid with a screwdriver in her hand. At Cardozo High School, her art teacher recognized her abilities and suggested she could do more. She joined a small student studio art group by proving herself in her teacher's art class.

Mizrachi remembers the moment when she decided to commit herself to art. While walking home from school one day, listening to hip-hop on her Sony Walkman, Mizrachi was thinking about art. She started to focus on the light-filled cracks in the sidewalk. As if hallucinating, the cracks became faces. Her commitment to the arts was made that day. It took her awhile to tell her parents, since, like many parents, they expected a more practical profession.
Making murals
Some call it public art, some call it street art, some call it folk art, some might call it graffiti. Mizrachi thinks of her murals as interdisciplinary art, a combination of painting, muralism, and installation. Her art is commissioned, site specific, and frequently collaborative. The mural space may be inside or out, of any scale, in any geometric shape, and on a variety of textured surfaces. She starts with sketches and, in most cases, moves directly to painting on the surface.
The actual painting that takes several days is inspired by any number of things.  Music is one inspiration. As an art student at Parsons, she drew jazz artists while they were playing at Smalls in the West Village and was very interested in the Beatnik generation. Music and culture feeds movement and spontaneity as she paints. She is also inspired by a diverse group of artists including Frida Kahlo, Marisol, Romare Bearden, and German expressionists, all of which might be seen in her work, combined with her own distinctive style.
A large-scale, strong female figure dominates her work. A focus on the sacred feminine goddess archetype is both a personal and universal expression. True to her feminist and activist perspective, she depicts an empowering female presence that redefines how women portray themselves.
Mural: Dear Mom; Letters of Gratitude, Lexington KY
Mizrachi was selected as one of four muralists in the annual
PRHBTN Festival
in Lexington, Kentucky. In 
Dear Mom; Letters of Gratitude,
completed in October 2018
, 
Mizrachi probes her relationship with her mother and celebrates Mother's Day having been first conceived in the city of Lexington. The first in a series of visual homages to people who have influenced her,
Dear Mom; Letters of Gratitude 
honors her mother who taught her the art of nurturing all the way back to when they gardened together. Nurturing equals empowerment in Mizrachi's female icons, which work on several levels: individual, familial, and mythic.
Mizrachi's central image of an empowered woman, part self-portrait, part mythic goddess, is positioned with an arm outstretched, filling the 200-foot wide space. A nurturing female figure is shown watering the central figure's overgrown blue water-like hair in a garden. It took Mizrachi nine full days to complete the work through cold and rain. The offices of the local newspaper, the
Herald Leader
, face the mural, overlooking an in-process park renovation. Mizrachi's bold colors will wake up the editors, writers, and photographers in the morning if their morning coffee doesn't.
Mural: Mother Sun, Mother Moon, Hollywood, Fl.

Mizrachi completed this mural in early 2018 with the help of her partner, Joe Blens, when she was called away during a health crisis with her mother. It's perhaps her largest mural ever, and a blue washed background sets off a forward reclining figure feeding a bird. The piece incorporates a broken mirror mosaic in the shape of a sun/moon into the flowing hair of the woman. Mizrahi has used broken mirrors in other works to represent a shattering and healing process. The mirrors add a new depth and invites the viewer to participate more directly in the experience of the given murals.
Mizrachi's studio work
While teaching and taking on mural work, Mizrachi is busy at her studio at the Andrew Freeman Home in the Bronx, working on sketches, paintings, and assemblages. She continues to experiment with new forms, shapes, and materials to grow her practice. She is currently working on a series of rhythmic calligraphic line paintings and Paul Klee-esque facial portraits. In the spring of 2019, Mizrachi will open a solo show of her new works entitled Petroglyphs at the Andrew Freedman Home.

What's next for Mizrachi?
Mizrachi is already working on her next project with the NYC Department of Health & Mental Hygiene to be located at the Venture House in Staten Island. The mural will be a collaborative project with mental health participants working to tell an artistic story destigmatizing mental health illness. The group will produce a working sketch and then paint on polytab cloth for mounting on the final surface. The program has already started and will last for 20 weeks, ending with an installed mural.
In Nyack, we have the fading river mural at Burd and Broadway, the Italian countryside painted on the walls at La Fontina's patio, and the trompe l'oeil windows and books on the brick building at Main and Broadway. There is plenty of room in the Nyacks and Rockland County for original and colorful public art. It's time we put our own local muralist to work here memorializing women's empowerment.
Photo credits:  Mural photos courtesy of Alice Mizrachi. Other photos by Mike Hays
Michael Hays is a 30-year resident of the Nyacks. Hays grew up the son of a professor and nurse in Champaign, Illinois. He has recently retired from a long career in educational publishing with Prentice-Hall and McGraw-Hill. Hays is an avid cyclist, amateur historian and photographer, gardener, and dog walker. He has enjoyed more years than he cares to count with his beautiful companion, Bernie Richey. You can follow him on Instagram as UpperNyackMike.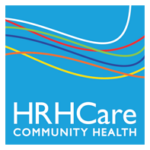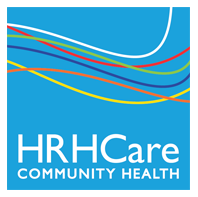 Nyack People & Places, a weekly series that features photos and profiles of citizens and scenes near Nyack, NY, is brought to you by
HRHCare
and 
Weld Realty
.