by Mike Hays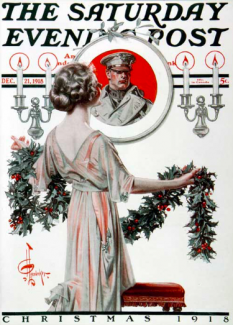 The boys were back in town. The soldiers and sailors in their khaki and blue uniforms could be seen in Nyack before Christmas some six weeks after the end of World War I. Suddenly the holiday season seemed a little merrier. We little remember now how much the horrors of trench warfare affected our tiny village. Some 423 men, mostly boys, served during the war. Though, countless number of women served as nurses, ambulance workers, and YMCA workers, too. Alice Waldron Miller from Central Nyack was one such woman. She went to Europe with the Allied Expeditionary Force and later wore her uniform at all public events into the 1960s.
Anxiety about the well-being of those serving coupled with local rationing had made life pretty miserable. On top of it all, the deadly Spanish Flu that killed so many worldwide raged in Nyack in October, 1918. With boys coming home and the flu subsiding, the dark clouds seemed to be passing. It wasn't a white Christmas, but it was a happy one.
Those who didn't come home
Of course, not all was bright khaki and blue. Ten Nyack men who went to war lost their lives in 1918: six died in infantry charges, one in a gas attack, and three from flu or pneumonia. (The deadly flu pandemic, often called pneumonia, was rampant in Europe and in training camps in the US.) And least 30 boys were wounded in action. News about the status of soldiers was notoriously slow. The Nyack Evening Journal reported on Christmas Eve that Paul and John Mitchell of South Nyack unexpectedly met each other in Verdun, France on November 27. During Christmas week, six soldiers from Rockland were finally listed as casualties (injured), even though fighting had stopped six weeks prior. John Schnuper, who lost a leg in the war, just made it home on Christmas Day thanks to a kindly neighbor who drove him all the way from Forest Hills, L.I. The War Department promised that families would know all who had died or who were still hospitalized by Christmas.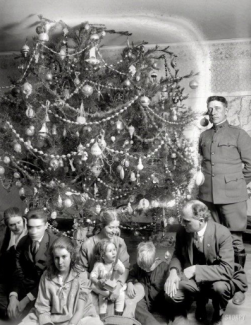 Merchant's Delight
In October, the War Department had floated the idea of halting Christmas toys while the war was still underway. However, merchants were smiling as stores were filled with customers into Christmas Eve despite prices having increased. Goods in window displays were sold. No one could remember such a busy sales season.
Christmas Eve Tree of Light Festival held despite downpour
On Christmas Eve, it rained hard in Nyack. But there was a slight let-up at 7p when the carolers started singing during the Christmas tree lighting at the government place (where the post office was to be built 14 years later). Carolers marched back up Broadway to the Reformed Church for more singing. Donations were collected for the village poor.
Down in South Nyack at the Nyack Club located in the aging four-story riverfront Tappan Zee Inn, Christmas skits were performed, including a Santa filling stockings and Miss Alice Crosby performing a dainty snowball dance. There was a turkey, cider, and pie dinner, and all of the children were given gifts. After dinner, the South Nyack mayor played marbles on the floor with local children. 
Khaki and Blue movies shown at Nyack's two movie houses 
Before the days of streaming video and multiplexes, Nyack had two movie houses. Music was performed to accompany silent movies and the vaudeville acts that were sometimes also on the bill. In 1918, both theaters featured khaki and blue fare for Christmas Day.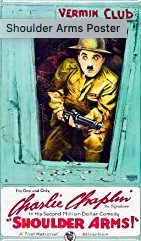 The Broadway Theater was showing Charlie Chaplin's three-part, 45-minute war comedy, Shoulder Arms. And four vaudeville acts performed. Admission was 10 cents for kids and 20 cents for adults in the afternoon; and 30 cents in the evening (war tax included). The Broadway Theater lasted until 1931. In 1958, the building became a summer theater called the Tappan Zee Playhouse. Efforts at preservation failed in the late 1990s and eventually a new structure was built that is now the home of the Brickhouse Food & Drink.


The Lyceum, Nyack's first movie house, showed Under Four Flags, a thrilling story of military achievement under a unified command, filmed by the US government. As an added attraction, Ethel Clayton was shown in A Soul Without Windows. Admission was 10 cents for matinee and 20 cents in the evening. The Lyceum closed in 1923. The building became the Grand Union "supermarket" that was destroyed by fire. Mainstream Commons is now located on the former site of the Lyceum.
Christmas 1918: A Sigh of Relief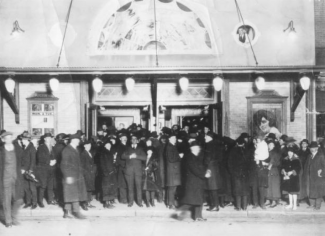 The darkest days of 1918 were gone by Christmas. The war began to fade–more slowly for some than others. The returning soldiers and sailors got a chance to enjoy the company of their families, some old-fashioned Christmas events, and a movie or two on Christmas day. For once, everyone could be happy that it wasn't a white Christmas, but a khaki and blue one instead.
See also:
Photo credits:  Photo of Lyceum and Nyack Club Dining Room courtesy of the Nyack Library
Michael Hays is a 30-year resident of the Nyacks. He grew up the son of a professor and nurse in Champaign, Illinois. He has recently retired from a long career in educational publishing with Prentice-Hall and McGraw-Hill. Hays is an avid cyclist, amateur historian and photographer, gardener, and dog walker. He has enjoyed more years than he cares to count with his beautiful companion, Bernie Richey. You can follow him on Instagram as UpperNyackMike.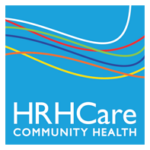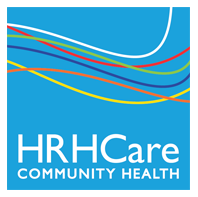 Nyack People & Places, a weekly series that features photos and profiles of citizens and scenes near Nyack, NY, is brought to you by
HRHCare
and 
Weld Realty
.