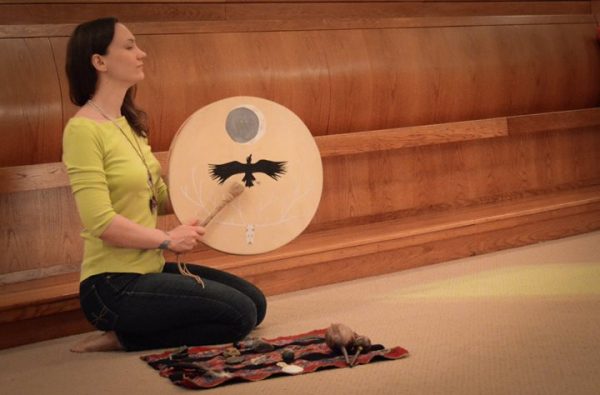 by Mikki Baloy
What is a shaman and why might you need one?
The literal definition of shaman is "one who knows or sees." A shaman knows or sees how to work with energy and the intelligence of nature to create shifts in health for individuals or communities. They often utilize healing rituals and specific ceremonies to foster well-being and encourage balance and right relationship. Though shamanic traditions existed–and still exist–all over the world, the word "shamanism" is from Siberia and was adopted into English by anthropologists. It became the umbrella term for English-speakers to describe all ancestral medicine traditions. Shamanic practitioners can communicate freely with the invisible (spiritual or energetic) aspects of a client's situation, creating ceremony and offer guidance to facilitate deep levels of healing.
So, how do you know you need a shamanic healer? Here are a few things you might be dealing with that could inspire a great session:
You're recovering from an ailment and want holistic support. Your body could be treated by your doctor, but what about your mind and spirit? Addressing the energetic aspects of your injury or illness could speed your healing—and even make the process feel more worthwhile.
You know you've experienced a life-changing event. When your usual coping mechanisms aren't helping you feel settled, shamanic healing can resolve and release trauma and the symptoms that go with it.
You've experienced something mystical, paranormal, or otherwise "weird." One of the things I hear most often from clients is "You're gonna think this is crazy." But I don't. And you're not. I can likely offer some context and resources.
You're going through a transition. Whether you're changing jobs, homes, relationships, or stages of life, you can be witnessed as you are, and your new intentions and hopes can be supported. Beyond the hour-long healing session, shamanic work very often includes additional resources, connecting with community, and ritual suggestions to help you move more securely and happily into your new life.
You're called to explore spirituality outside of religion, to encounter allies in spirit, and deepen your intuition. You want to bring more of your heart into the world and need tools and frameworks for moving forward. You're curious about ancestral or traditional wisdom, and you're looking for inspiring or grounding practices.
These are just five of the reasons you could benefit from seeing a shamanic practitioner.  Do any of them ring true for you?  I invite you to schedule an in-person session with me at SoulFlyte, 13 S. Broadway in Nyack, or virtually via Skype, FaceTime, or phone.
I've been practicing shamanic healing for nine years. In addition to my formal training with elders of several traditions, I've been a student of spirituality, a meditator and a yoga teacher. I was also the director of a 9/11 foundation in New York City, helping to create and maintain programs to assist thousands of people while undergoing my own recovery from PTSD, depression, and sexual assault (I wrote about it all in my book, Hallowed Underground: Sacred Hope and Healing in Dark Times). I'm ordained as a minister of animism, and I offer retreats, ceremonies, and public events in the Hudson Valley. I love to create safe spaces where clients and students can do deep work and connect with the sacred in their own way. Look out for more holistic wellness articles this season on Nyack News and Views!