We're only six days from Thanksgiving, and yet there's a lot of non-Turkey happenings this weekend in the village: New art exhibits, yoga, meditation, and live music. Prepare yourself for good times with family and friends, distract yourself with nonstop activity, or take away the stress with an evening of transcendental music by Soundbath.
This Fri-Sun list of what to do and where to do it is brought to you by Rockland Center for the Arts. Hear historical novelist Brenda Ross discuss her book Bibsy on Sunday at 2p in the Literary Lions Series at RoCA.
Friday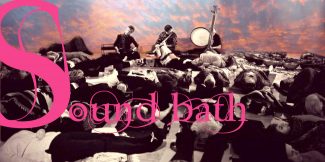 SoundBath: a horizontal concert – Enjoy a special evening of transcendental music with master vocalist Naaz Hosseini, gong and singing bowl magician Peter Blum, bansuri flute virtuoso Steve Gorn, and healing sounds enchanter Thomas Workman. If you are healing or looking to rejuvenate and experience something truly profound and spiritually shifting, come to the Union Arts Center. Tickets are $25 and available here or $35 at the door. You are invited to sit comfortably or lie on mats or blankets in the center of the room, surrounded on all sides by sacred sounds. 8-9:30p, 2 Union St, Sparkill.
It's opening reception for Mark Weiss' solo exhibit The Seeker. 7-10p, 95 1/2 Main, 95 1/2 Main St, Nyack.
Get a good laugh with the queen of comedy, Adele Givens. When she is not on stage, you can see her in TV shows like Moesha or The Steve Harvey Show. 7:30 and 9:45p, Levity Live, 4210 Palisades Center Dr. A-401, West Nyack.
Elmwood Playhouse presents: She Loves Me. A story about two feuding perfume shop clerks, who have no idea that they are in love with one another. Watch this intimate, touching musical of hidden affection and romance from the songwriting team that wrote Fiddler on the Roof. Through December 8. Fri and Sat at 8p & Sun at 2p, 10 Park St, Nyack.
Maureen's Jazz Cellar presents the Andrea Brachfeld Quartet featuring Bill O'Connell, Lincoln Goines, and Robby Ameen. 8p, 2 N Broadway, Nyack.
Saturday
Join Irene Tenenbaum and Rabbi Russo for Yoga Shabbat Service. Bring your yoga mat or drop it off at the shul before Shabbat and feel free to wear comfortable clothing. This program is for adults who are looking for new ways to connect to spiritual practices. 9:30-10:30a, Congregation Sons of Israel-Nyack, 300 N Broadway, Upper Nyack.
Experience Russia and stop by the Boutique a la Russe. Fine gifts and craft vendors, ethnic cuisine, Russian dancers, live music, church tours are waiting for you. Sat 10a-5:30p and Sun 11:30a-4:30p at the Holy Virgin Protection Russian Orthodox Church, 51 Prospect St, Nyack.
Leonard Bernstein @ 100: Classical Music and Conversation. Leonard Bernstein's daughter, Jamie Bernstein, is discussing her new book, Famous Father Girl. Classical pianist Lara Downes will play music by Mr. Bernstein. 2-4p, Union Arts Center, 2 Union St, Sparkill.
Explore your sacred space within through Sound Healing and Guided Meditation. Relax on a beautiful journey through the labyrinth of your heart: a sound expression of love and resonance. 3-5p, Playful Yogi Space, 103 S Greenbush Rd, Orangeburg.
Nitty Gritty Dirt Band founding member John McEuen and a cast of virtuoso musicians perform a Will the Circle Be Unbroken special show in Westchester. McEuen's multimedia performance includes 8mm  NGDB footage from 1967 and stories from behind the Iron Curtain as the first American band to tour Russia in 1977. Dan Cohen has a preview of Saturday's show. Tickets are $30. 8p, Emelin Theatre, 153 Library Lane, Mamaroneck.
The Carnegie Concert Series presents The Candice Reyes Quintet. Listen to a wide range of various styles, upbringings, experiences, and cultures. 7:30-9:30p, Nyack Library, 59 S Broadway, Nyack.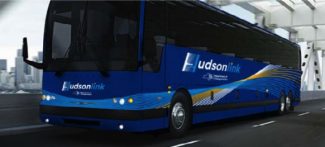 Find customized Hudson Link bus schedules, including departure and arrival times for Metro North trains between Tarrytown and Grand Central on routes H07 / H07X.
HudsonLinkNyack.com is a web app to ease your cross river commute from Nyack News And Views.
Sunday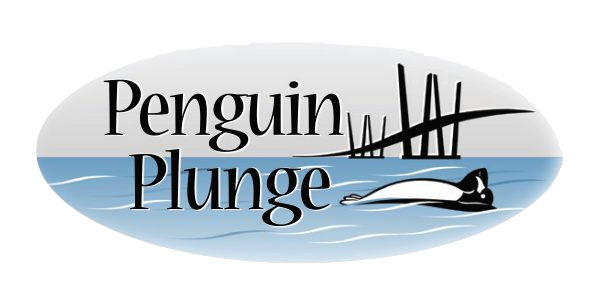 Enjoy great music and fine local craft beer when Penguin Plunge and Growler and Grill team up for a Guest Bartender Family Challenge to raise some much needed funds for two great kids. Riley Reynolds is a two year old girl from West Nyack who is being treated for Craniosynostosis and Kieran O'Neill is a nine year old boy from Pearl River who suffers from PANDAS. All cash tips between 3-7p will go to the Penguin Plunge.  3-7p, Growler and Grill, 148 Rt 59, Nanuet.
Piermont Historical Society once again holds its annual Holiday Boutique that features unique-to-Piermont Gifts for everyone. Come to the cozy little train station, enjoy cookies and cider as you shop for your loved ones. And don't forget to have your picture taken on board the Piermont Express Locomotive. 12-5p, Piermont Train Station, 50 Ash St, Piermont.
Don't miss the Van Houten Farm's first Harvest Festival. Step into the greenhouse for live music, local beer, and Mediterranean food. There will be a huge selection of fall produce to shop for your Thanksgiving menu. From 1-5p bring your kids and furry friends to Van Houten Farms, 68a Sickletown Rd, Orangeburg.
Oboist Fred Katzenberg will play works of Mozart and Vivaldi at the Valley Cottage Library. 1:30-3p, 110 Route 303, Valley Cottage.
Rockland Center for the Arts' Literary Lions Series continues with Brenda Ross discussing Bibsy, her historical novel that gives greater insight into the complexity of African American lives. 2p, RoCA, 27 S Greenbush Rd, West Nyack.
Art Speaks: Piece by Piece is an exhibit, organized to promote the art and creativity of individuals who are affected by autism and other developmental delays. The opening reception will be held from 2-5p at the Bell-ans Center of Creative Arts, 4 Bell Ln, Orangeburg.
Next Week
Thursday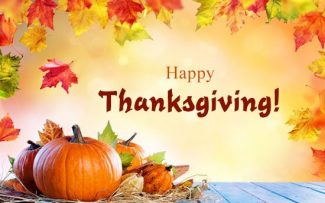 The Living Christ Church is hosting its Thanksgiving Day Dinner. Everybody is welcome. Seating for the meal is from 12-2p; the event is running until 5p. 151 S Broadway, Nyack. If you are interested in volunteering, please contact the church office at info@lccnyack.org.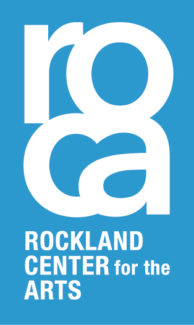 The Nyack Weekender is your Fri-Sun list of what to do and where to do it. This weekly series is brought to you by Rockland Center for the Arts.
To get the Nyack Weekender delivered to your mailbox auto-magically every Friday morning, add your name to our mail list. Visit our
online sign-up sheet
to subscribe.