Thanksgiving is over and Turkey bloat is in full effect. Luckily, this weekend is filled with relaxing activities: yoga at the Sound Bath Meditation; She Loves Me or Phantom on stage; or several art exhibits. And this Black Friday, don't miss the Made by Hand Arts and Crafts Fair. Throughout the holiday season shoppers can charge their cars while charging their purchases at Nyack's new EV Charging Station.
This Fri-Sun list of what to do and where to do it is brought to you by Rockland Center for the Arts. It's the last weekend to catch the Crossing Boundaries: Material as Message exhibit at RoCA.
Friday
The Living Christ Church is hosting a Thanksgiving Day Dinner. Seatings for the meal are from 12-2p, and everyone is welcome. 151 S Broadway, Nyack.
See Angela Fraleigh's site-specific installation Shadows Searching for Light. The work is inspired by Edward Hopper's paintings and his relationship to his wife. 12p, Edward Hopper House, 82 N Broadway, Nyack.
Elmwood Playhouse presents: She Loves Me, story about two feuding perfume shop clerks who have no idea that they are in love with one another. Watch this intimate, touching musical about hidden affection and romance from the songwriting team that wrote Fiddler on the Roof. Through December 8. Fri and Sat at 8p & Sun at 2p, 10 Park St, Nyack.
Maureen's Jazz Cellar presents the David Budway Trio with guest bartender Vincent Curatola of The Sopranos. 8 and 9:30p, 2 N Broadway, Nyack.
Continue the Thanksgiving weekend party with an evening of hilarious stand-up at Manhattan Comedy Night featuring NYC comedy club veterans. 8p, Tarrytown Music Hall, 13 Main St, Tarrytown.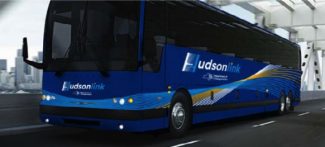 Find customized Hudson Link bus schedules, including departure and arrival times for Metro North trains between Tarrytown and Grand Central on routes H07 / H07X.
HudsonLinkNyack.com is a web app to ease your cross river commute from Nyack News And Views.
Saturday
The Nyack Center presents the 7th annual Made by Hand Arts and Crafts Fair. Enjoy food and drinks and shop works from over 40 vendors. All proceeds benefit the Nyack Center. 10a-4p, 58 Depew Ave, Nyack.
Experience the vibrational tones of tuning forks, gongs, and singing bowls during the Sound Bath Meditation. Beautiful sounds will produce a relaxing, hypnotic effect on the brain, slowing down brain waves and inducing a deep meditative state. 11a-12p, The Open Spirit Nyack, 55 Burd St, Nyack.
Travel back in time to the nineteenth century for Thanksgiving Time at Mrs. Kearney's Tavern. Enjoy hot cider and treats as the kids take part in period games and amusements. There will be music from the time period. 1-4p, north end of the Alpine picnic area, Exit 2 of the Palisades Interstate Parkway.
Two bands, one night. Have a jam-filled evening with Terrapin and Soulshine and experience a raw and emotional interpretation of Grateful Dead and the Allman Brothers. 7:30p, Tarrytown Music Hall, 13 Main St, Tarrytown.
Sunday
See Phantom, an epic tale of murder, intrigue, and romance based on Gaston Leroux's timeless love story. The play tells the story of how Erik became the tortured figure underneath the Paris Opera House. 11:45a and 5:15p, Westchester Broadway Theatre, 1 Broadway Plaza, Elmsford.
Stop by the opening reception for Inside Small, Lisa D'Amico's annual small works exhibit that challenges artists to create works no larger than 12″. This year's exhibit features 100 artists from NY, NJ, and CT, and it runs through December 16. 2-5p, The Outside In Gallery, 249 Ferdon Ave, Piermont.
It is opening weekend for the Holiday Season at the Lyndhurst Mansion. Explore the over-the-top display of rarely seen children's toys, holiday dishes, silver, jewels, and clothes that once belonged to the Duchess of Talleyrand. The mansion is open til 5p, 635 S Broadway, Tarrytown.
Next Week
Tuesday
Come to the Nyack Sketch Log Volume 2 Book Launch and signing. This new volume is a compilation of 55 more essays and illustrations from Bill Batson's weekly column on Nyack News And Views. Pre-order at nyackgift.com. 6-8p, The Hudson House of Nyack, 134 Main St, Nyack.
Wednesday
Nyack News And Views will join three other local businesses to talk about What We Do and how to efficiently and effectively promote your business, event or local cause. Sponsored by the Nyack Chamber, this event is open to the public. 7p, Prohibition River, 82 Main St in Nyack.
Rivertown Film presents Sorry to Bother You. Boots Riley's wild film is about an African American striver living in Oakland who works at a telemarketing firm. He's told to "stick to the script" but soon his rise, fall, and bizarre sideways bounce take him on a Faustian journey. It's a satirical portrait of a young man looking for pleasure and meaning, money and sex, all while navigating an inhumane but also tolerable social order. 8p, The Nyack Center, 58 Depew Ave, Nyack.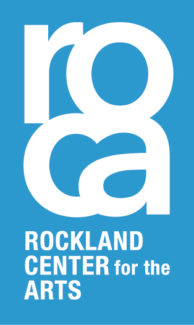 The Nyack Weekender is your Fri-Sun list of what to do and where to do it. This weekly series is brought to you by Rockland Center for the Arts.
To get the Nyack Weekender delivered to your mailbox auto-magically every Friday morning, add your name to our mail list. Visit our
online sign-up sheet
to subscribe.