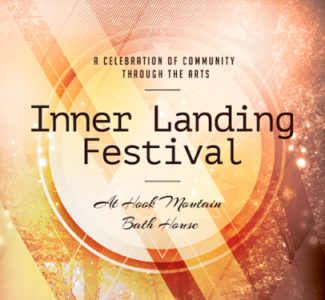 It's the first weekend of November. The Edward Hopper House features a new artist of the month. 95 1/2 Main is hosting an open mic night. And the bathhouse at the Nyack Beach State Park comes back to life with a weekend-long festival. For creative minds, there will be an All Soul's Mandala Workshop at the Open Spirit Nyack and a candle making workshop at Dying to Bloom. On Sunday, you can indulge in reminiscences with stories of the railroad that once stopped in Nyack. And don't forget, this weekend we fall back in time and get an extra hour of sleep.
This Fri-Sun list of what to do and where to do it is brought to you by Rockland Center for the Arts.
Friday
On this First Friday of November:

The Nyack Art Collective features Jeff Rubin at Casa del Sol. 8-10p, 104 Main St, Nyack.
Artist Peggy Opalek is the First Friday Artist of the Month. A reception will be held from 6-7p, followed by the Gallery Talk Creating from Devastation: World War II and Its Impact on Art, presented by Ashleigh Malone and Mary Ceniza. 7-8p, Edward Hopper House, 82 N Broadway, Nyack.
It's First Friday Open Mic night at 95 1/2 Main. Be you–all ages and modes of expression are welcome. 8-10p, 95 1/2 Main St, Nyack.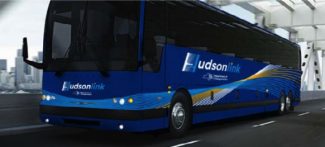 has customized Hudson Link bus schedules including departure and arrival times for Metro North trains between Tarrytown and Grand Central on routes H07 / H07X.
HudsonLinkNyack.com is a web app to ease your cross river commute from Nyack News And Views.
The Inner Landing Festival, a celebration of the unique history of the Nyack bathhouse, along with art, dance, music, food, sunsets, and the ever-present flowing of the Hudson River. Some 50 years ago, it was a bathhouse. Now, a small group of local artists decided to bring new life into the ancient walls. For times, please see the festival guide. Hook Mountain and Nyack Beach State Park.

Friday 11/02: A Local Music Fest – classic beer garden, enjoy food by Rockland Roots and music by The Foxfirres, Glenn Schloss, and Frankie D & the boys.
Saturday, 11/03: The New Deal – A Travel Through Time – cocktail hour, buffet dinner and music by The Ahlfabet Swing Band.
Sunday, 11/04: Harvest Fest Brunch – buffet brunch from Rockland Roots and musical performance by the Erik Lawrence Jazz Quartet.
Celebrate the Day of the Dead (or All Souls Day) and honor the memory of a deceased loved one at an Essential Oil Remembrance Candle Making Workshop. After a brief guided meditation and introduction to essential oils, a workshop where you can create your own essential oil memory candle will follow. 7-8:30p, Dying to Bloom, 48 Burd St, Suite 101, Nyack.
The Arts Council of Rockland presents: ZydeGroove – Cajun Dance Party. This Rockland based band makes you move to their very own country-zydeco groove. 7:30-10:30p, West Gate Inn Nyack, 26 Route 59, Nyack.
Saturday
It's fall back, so don't forget to set your clocks back one hour before you go to sleep! Daylight savings time ends at 2a on Sunday!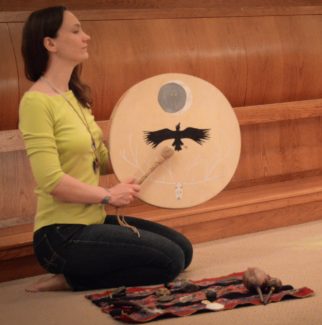 All Soul's Mandala: a despacho to honor our ancestors, a ceremony of gratitude. Create a mandala of blessings for all of your ancestor. It's made from candy, flowers, and other symbolic tokens, and later dispatched to the elements. By honoring lineages and the gifts you've inherited, you can re-enliven their wisdom and carry it forward. Stop by for this peaceful, heart-centered, non-denominational alternative or addition to Dia de los Muertos and All Souls Day. All are welcome and materials will be provided. Tickets are $30, children under 12 years are free. Please register here. 2-4p, The Open Spirit Nyack, 55 Burd St, Nyack.
Learn the role of colors and planets and create a mandala based on your personal numerology at a Mandala Workshop. 12:30-4p, Union Arts Center, 2 Union Ave, Sparkill.
In 1870, the commercial center of Nyack moved from the river towards the railroad. The area at today's Nyack Community Garden was once the end of the Northern Railroad Line. Tales from the Trail: New Historical Signage on the former Erie Railroad Path is an exhibit with photos, maps, and stories. It highlights the impact of the railway on the villages. 1-4p, DePew House, 50 Piermont Ave, Nyack.
Don't miss Mike Iuzzolino – Art Reception. With his photos, the president of the Rockland Photography Club tries to capture the story in a scene. See his exhibit at the Valley Cottage Library, 1-3p, 110 Route 303, Valley Cottage.
When not impressing his mom's friends with his Bachelors degree in Psychology, Chris Distefano is making you laugh tears on stage. Watch him transform into different characters derived from his life at Levity Live, 7 and 9:30p, 4210 Palisades Center Dr. A-401, West Nyack.
Maureen's Jazz Cellar presents the Neal Caine Jazz Quintet, featuring David Budway, Troy Roberts, Stacey Dillard, and Ralph Peterson Jr. Doors open at 6p, show starts at 8p, 2 N Broadway, Nyack.
At the 11th annual Legacy Gala, Didier Dumas and Sandra Page-Cook will be honored. Don´t miss the party, desserts made by Didier Dumas, and the auction. There will be a Parisian Apartment, Broadway tickets, special experiences, and more to bid on. 7-10p, Nyack Center, 58 Depew Ave, Nyack.
Sunday
The Holocaust Museum and Center for Tolerance and Education is holding its annual Benefit Brunch and Fundraiser to honor Alan Moskin, Stefany and Simon Bergson, and to celebrate the pillars of the community. 10:30a, View on the Hudson, 101 Shad Rd, Piermont.
A Tribute to Joan Konner – Celebrate the life and legacy of an award-winning tv-producer, documentarian, and the first woman that lead the Columbia University Graduate School of Journalism. The event starts with a short film and is followed by instrumental works by the Rockland Symphony Orchestra. Please RSVP to Vivian Smith 845-358-0877, or e-mail vsmith@rocklandartcenter.org. 2-4p, Rockland Center for the Arts, 27 S Greenbush Rd, West Nyack.
For the month of November, the Piermont Public Library presents HOME: New Work by Kathy Baruff. An artist's reception is held from 2-4p, 25 Fly Wheel Park W, Piermont.
Next week
Thursday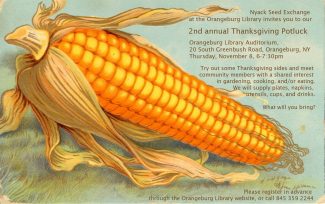 The Nyack Seed Exchange presents the 2nd annual Thanksgiving Potluck Dinner. Share a favorite dish and enjoy the company of fellow gardeners. Please register in advance through the library website, or call 845-359-2244. 6-7:30p, Orangeburg Library, 20 S Greenbush Rd, Orangeburg.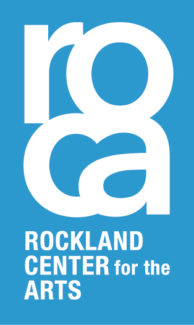 The Nyack Weekender is your Fri-Sun list of what to do and where to do it. This weekly series is brought to you by Rockland Center for the Arts.
To get the Nyack Weekender delivered to your mailbox auto-magically every Friday morning, add your name to our mail list. Visit our
online sign-up sheet
to subscribe.