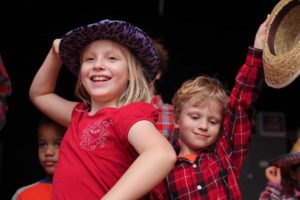 Listen to jazz or soul, or treat yourself to the harp and vocal sounds of Ella Harp. Hear classically trained but free form inspired Joey Chang play at the Union Arts Center, dosey-doe down to the Blue Rock School Family Barn Dance, or see She Loves Me at Elmwood Playhouse. There's also a dandelion coffee workshop and a Holiday Crafts Bazaar you can visit.
This Fri-Sun list of what to do and where to do it is brought to you by Rockland Center for the Arts, which presents an Introductory Women's Storytelling Workshop on Thur Nov 15.
Friday
Come together for a Community Shabbat. Enjoy the potluck dinner and gather with family, friends, and neighbors in solidarity with the Jewish Community to process and grieve the recent tragedy in Pittsburgh. 5-8p, 95 1/2 Main, 95 1/2 Main St, Nyack.
Lace up your dancing shoes for Blue Rock School's 8th annual Family Barn Dance. This year's lineup includes Nyack's Ian Moore on the fiddle and Matt Greenhill on the guitar. 7-9:30p, Congers Lake Memorial Park Auditorium, 6 Gilchrest Rd, Congers.

Elmwood Playhouse presents: She Loves Me. A story about two feuding perfume shop clerks, who have no idea that they are in love with one another. Watch this intimate, touching musical of hidden affection and romance. 8p, 10 Park St, Nyack. Musical runs through December 8.
Saturday
Neighbors help neighbors repair their stuff: Bring your broken, ripped or inoperable items to the Repair Cafe. Repair Coaches will try to fix your item for free. 10a-12p, North Rockland High School, 106 Hammond Rd, Thiells.
Pick up some beautiful crafts by artisans of the Hudson Valley just in time for holiday gift giving at the 11th Annual Palisades Holiday Crafts Bazaar. 10a-4p, Palisades Community Center, 675 Oak Tree Road, Palisades, NY.
Discover how to harvest, roast, and prepare wild dandelion roots during the Dandelion Coffee Workshop. Paul Tappenden will demonstrate how to create a naturally energizing beverage that far surpasses the flavor and nutritional value of the average cup of coffee. 11a-1p, Cropsey Community Farm, 220 S Little Tor Rd, New City.
It's never too early to start preparing for Christmas. Down to Earth Living is inviting you to its Christmas Open House. Enjoy the beautifully decorated winter wonderland and get a jump start on your own holiday decorating. Refreshments, special discounts, crafting workshops, and, of course, pictures with Santa. 2p, 1040 Route 45, Pomona.
Tequila Soul Project is a six-piece band that delivers an energetic and contemporary mix of R&B, soul, and funk. Enjoy the unique talent of each band member, while they play works by James Brown, Marvin Gaye, Joe Cocker, and more. 7:30p, Rockland Center for the Arts, 27 S Greenbush Rd, West Nyack.
Sunday
Inga Kashakashvili is performing classical piano music in the Young Masters Recital Series. 1:30-3p, Valley Cottage Library, 110 Route 303, Valley Cottage.
The Shelburne Line was a World War II escape network, operating in occupied France, which returned 136 allied servicemen to England. Join Rick Feingold as he recounts the story of his father, a B-17 U.S. Army Air Forces navigator, and how he escaped Nazi capture. Escape from Behind Enemy Lines, the 75th anniversary of WW II. 2p, Nyack Library, 59 S Broadway, Nyack.
The Nyack Pop-Up Chorus invites everyone for a "Wild Night" to sing the songs of Van Morrison. No experience necessary, just come and have fun. 6p, Casa del Sol, 104 Main St, Nyack.
Next week
Monday
The BridgeMusik FallFest Young Artist Concert features 14 up-and-coming musicians from Rockland, Westchester, and Bergen Counties. The program includes solo, chamber, and full ensemble works by Corelli, Bach, Mozart, Sarasate, Prokofiev, Bartok, and Bernstein. 7-9p, Union Arts Center, 2 Union St, Sparkill.
Wednesday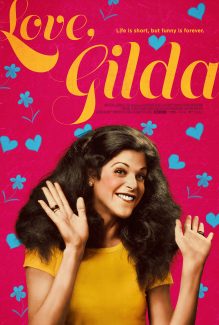 Rivertown Film presents Love, Gilda, a movie about the honest and whimsical world of performer Gilda Radner, whose greatest role was sharing her story. Enjoy a collection of diaries and personal audio and videotapes documenting her childhood, her comedy career, her relationships, and ultimately her struggles with cancer. 8p, The Nyack Center, 58 Depew Ave, Nyack.
Thursday
Rockland Center for the Arts and 95 1/2 Main present an Introductory Women's Storytelling Workshop from 7-7:45p. There will be a performance from past workshop participants from 8-9p. Both events are free. 27 S Greenbush Rd, West Nyack.