This week in the villages: Nyack gets decked out for the holidays this week. On Saturday, Santa arrives at the village's annual Holiday Lights celebration. And on Sunday, the village menorah will be lit. If that's not bright enough, there's a new electric vehicle charging station near Main Street at Cedar St and Artopee Way behind the Veterans Memorial Park gazebo.
Village of Nyack
Nyack Goes Electric
Just in time for the holiday season, electric vehicle owners can charge their vehicles for free while shopping or dining in the village. The two-port Level Two station is located near Main Street at Cedar St & Artopee Way, behind the Veterans Memorial Park gazebo. Find out more about this new charging station in Nyack EV Station Invites Electric Car, Holiday Shoppers.
Greater Nyack Bike Walk Master Plan Wins APA NY Metro Chapter Award
The Greater Nyack Bike Walk Master Plan, a six month study of bike/pedestrian usage in the Nyack river villages and Nyack School district, won the 2018 American Planning Association NY Chapter Meritorious Achievement Award. This GNBWMP was funded by the New NY Bridge Community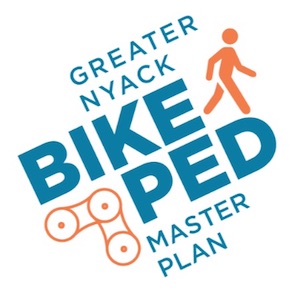 Benefits Fund.
Nyack Homeless Project
The Nyack Homeless Project continues to collect coats, hats, gloves, new socks, toiletries, and boxed/canned food through December 22 with donation boxes at the following locations:
Village Hall – 9 N Broadway
Nyack Library – 59 S Broadway
YMCA Nyack – 39 S Broadway
Grace Church – 130 First Ave
Starbucks – 80 Main St
Anointed Cuts – 2 S Broadway
Maria Luisa – 77 S Broadway
JCC Rockland – 450 W Nyack Rd
Burlington Coat Factory – Palisades Mall
Nanuet – Jolene Cleaners – 243 S Middletown Rd
New City – Animal Medical – 22 New Hempstead Rd
Askenas Chiropractic – 67 S Main St
Vision Sports Club – 37 Jefferson Ave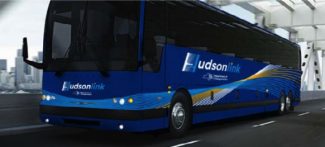 Find customized Hudson Link bus schedules, including departure and arrival times for Metro North trains between Tarrytown and Grand Central on routes H07 / H07X.
HudsonLinkNyack.com is a web app to ease your cross river commute from Nyack News And Views.
Rockland County
Metro North Refuses Fare Discount
Despite local elected officials lobbying for a fare reduction, west of Hudson Metro-North riders will not receive the same 10 percent fare discount for travel in November, December, and January in acknowledgement of disrupted service due to ongoing PTC (Positive Train Control) installation as New Jersey Transit rail riders. Riders on the Pascack Valley and Port Jervis lines have suffered through months of cancellations and delays as NJT attempts to complete it's PTC installation.
"In the spirit of goodwill, NJT offered this fare discount to its riders and frankly it is ridiculous that MNR will not do the same for their West of Hudson riders," said County Executive Ed Day. "The improvements being touted by MNR are really repairs that have needed to be done for quite a long time and using the express train savings to fund the work should not have been necessary. It is time for MNR to give its riders a break as a minor compensation for the abhorrent service they have suffered, the same as commuters in New Jersey."
Rockland County is continuing to request that MNR extend the same discount to its West of Hudson customers that NJT is providing. Read more about this issue at rocklandgov.com.
---
Here are the municipal events in South Nyack and the Village of Nyack for the week of 11/26. There are no meetings scheduled in Upper Nyack this week.
Village of Nyack
Mon 11/26, 7p: Zoning Board of Appeals
Tue 11/27, 5p: Justice Court
7p: Nyack NAACP (Nyack Center)
7p: Parks Commission
Thurs 11/29, 9:30a: Justice Court
10a: Indoor Holiday Street Fair – Nyack Center
4p: Chanukah Menorah Lighting – Main and Cedar St
Nyack Village Hall is located at 9 N. Broadway.
Village of South Nyack
Tue 11/27, 7:30p: Board of Trustees Regular Meeting
South Nyack Village Hall is located at 282 S Broadway.