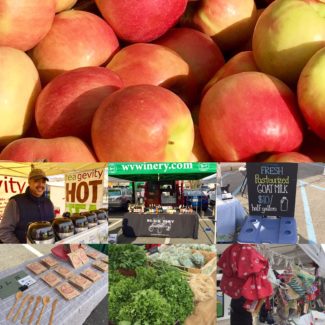 Nyack, Nov 21 — Thanksgiving bumps up the regular Thursday schedule in the village by one day, with the Farmers Market and trash pickup happening the day before the holiday.
The outdoor Farmers Market season is open today from 8a-2p in the Main St municipal parking lot. The regular Thursday event goes undercover at the Nyack Center in two weeks, starting on Dec 6.
The Nyack DPW will pick up trash on Wed Nov 21 instead of Thursday. There will be no trash pickup on Thanksgiving Day.
Recycling, which normally happens on Thursday, will be picked up on Sat Nov 24. (That is correct. Saturday recycling pickup in the village. And no, this has never happened before).
Also, no trash talk about paying for parking on Small Business Saturday, Nov 24. Parking is fee free this weekend. (You will just have to find something else to trash talk about. Might still be parking…)
Have a Happy Thanksgiving!