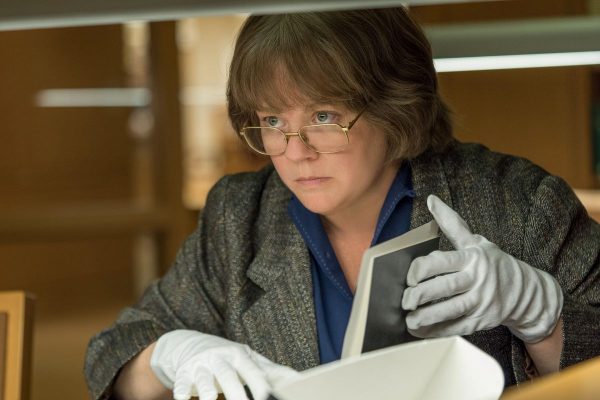 Melissa McCarthy is getting rave reviews for her latest film, Can You Ever Forgive Me? Many critics are seemingly surprised that the comedienne can also "act." Reviewers are saying:
"

McCarthy's performance is such a work of understated perfection and authenticity… In the performance of her career…" Richard Roeper,

Chicago Sun Times

"McCarthy plays it straight, allowing her talent as an actress – often hidden under the dreck for which she draws big paychecks – to shine through."

ReelViews

"

It is…unexceptional for a comedic actor to excel in drama… And yet, given the slam-bang slapstick featured in so many of her movies, I have to admit the subtlety and fullness of her performance in this film

did

hit me as a shock to the system." Peter Rainer,

Christian Science Monitor
But why the shock?
McCarthy has shown her acting chops all along. She's somehow 100% believable in Bridesmaids while talking about meeting a dolphin who looked into her soul. She nailed playing a middle-aged woman with the insides of James Bond in Spy. Even in lesser films, such as Life of the Party, she's been nothing but genuine and honest, able to touch viewers emotionally one moment and make them laugh hysterically the next.
Comedic performers have had to "prove" themselves to critics and viewers since film began. But why is dramatic acting taken more seriously than comedic acting? Irene Dunne, a brilliant 1930s actress in both screwball comedies (The Awful Truth, My Favorite Wife) and heavy dramas (Penny Serenade, Love Affair), asserted that "comedy is more difficult than drama." She added, "An actress who can do comedy can do drama, but the vice versa isn't necessarily true. Big emotional scenes are much easier to play than comedy. An onion can bring tears to your eyes, but what vegetable can make you laugh?"
And Dunne's words have been echoed again and again by the likes of actor Bryan Cranston ("Comedy is harder to perform well than drama. Drama allows leeway for pauses and interpretations. Comedy is pretty straight forward, you either hit it or you don't."), director Nancy Meyers ("Drama works within a pretty broad range. Comedy is about hitting the bullseye.") and many others.
Comedy is often overlooked in Hollywood, and not just by critics who underestimate the talents of comedic actresses like McCarthy. In Academy Award history, only a handful of Oscars have been handed to performers in parts considered more comedy than drama: for example, Claudette Colbert and Clark Gable/It Happened One Night, Judy Holliday/Born Yesterday, Diane Keaton/Annie Hall, Richard Dreyfuss/The Goodbye Girl.
Melissa McCarthy may garner an Oscar nomination for her new film, but it's unlikely. One day, it would be great to see her and other brilliant comic performers get their accolades and awards. The work funny actors like McCarthy do is just as impressive, and even harder, than drama.
Holly Caster knew in 9th grade she wanted to be a writer after receiving an A+ on a paper about 1930s actress Irene Dunne. That early triumphant high hooked her, and she's been writing ever since. She writes nonfiction (self-help articles), fiction (a novel, Cape May), and edits two continuing medical education journals. She's proud to call Nyack "home," and writes about all things entertainment every other week at NyackNewsAndViews.com.
Please Be Seated is sponsored by Elmwood Playhouse and Westchester Broadway Theatre.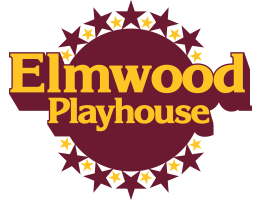 From Nov 9th to Dec 8th, Elmwood Playhouse presents She Loves Me. Two feuding perfume shop clerks have no idea that they are in love with one another. From the songwriting team that gave us Fiddler on the Roof comes this intimate, touching musical of hidden affection and discovered romance. Nominated for eight Tony Awards® including Best Play Revival.
Now playing at the Westchester Broadway Theatre: A Christmas Carol: The Musical. This new musical adaptation of the Charles Dickens classic features an original score as well as many of the traditional carols we love to sing. See Scrooge and Tiny Tim and all of the timeless characters we've all grown to know and love. And this version includes a surprising new twist. See A Christmas Carol: The Musical at Westchester Broadway Theatre now through December 23.