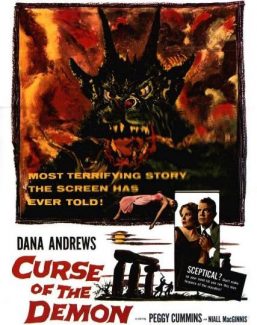 Halloween is over, but the fun of watching a scary movie never has to stop. There are so many types of cinema scares; for example: sci-fi (Alien, A Quiet Place), monsters (the Frankenstein monster, vampires, werewolves), giant creatures (Cloverfield, The Meg), ghosts (The Conjuring, The Shining), creatures from hell (the Hellraiser and Exorcist series), and serial killers (the Halloween and Saw series). Although I love many of these sorts of scares, my favorites are more in the psychological, suggested realm. The three films below are not gross-out, gruesome films with blood and body parts. No one is brutally tortured. There's no fast cutting or sudden BOOOOOOO! shocks.I first saw these golden oldies when I was a child. They were many decades old even then, and stood the test of time. I think they still do.
The Uninvited (1944)
Starring Ray Milland, The Uninvited has many ghost story tropes: a potentially haunted house; moaning in the night; a gust of wind, a blown open door, a snuffed-out candle; letter tiles and a planchette on a table used to communicate with spirits. There is some questionable acting: bland American actress Gail Russell, trying to sound British through odd pronunciations ("rahther") and the enjoyably wacko over-the-top Cornelia Otis Skinner as Miss Holloway, who runs a sanitarium to which Russell is confined. However, Milland and Ruth Hussey, as the brother and sister who purchase the house of their dreams despite warnings from villagers and their spooked cat, are warm and likeable. There are genuinely frightening moments and a circa 1944 special effect that still works. (I won't spoil it.) This movie requires patience and a cup of tea. It's like settling down with a good book. Perfect for autumn.
Dead of Night (1945)
In this British film, a group of people each tell a story of something strange that happened to them in the style of anthology horror movies to come, such as Asylum (1972), The House That Dripped Blood (1971), Tales from the Crypt (1972), From Beyond the Grave (1974), Vault of Horror (1973), Twilight Zone the Movie (1983), and Trilogy of Terror (1975). In this film, an architect visits a house in the country to discuss renovations. He's never been there before but when he meets the owner of the house and his guests, the architect recognizes them, from his dreams. Each visitor tells their story—a mysterious encounter during a hide-and-go-seek game at a huge country house; the purchase of an antique mirror and its effect on the new owner; and a ventriloquist and his dummy. None of these stories are unique. I've read similar tales in 1970s comic books like House of Mystery. However, they are genuinely eerie, well written and directed. The combination of 1940s British reserve and psychological terror works perfectly. There are two brief moments in the last ten minutes of Dead of Night that I still have to watch through my fingers. Two items of interest: First, the fourth story is a comedy bit and very missable. When Dead of Night was shown on TV in the '70s and '80s, that segment was often cut. Second, the hide-and-go-seek segment mixes nonfiction (an 1865 actual murder) in with the fiction. I think that gives it a bit more gravitas.
Curse of the Demon (1957)
This is the only one of these three films that has a monster. And I love the monster, especially his first appearance. But if the monster were removed I think the film would be even better. Curse of the Demon involves Satanism and cults, and the power of suggestion through the "you will die on Tuesday" variety. An American psychologist visits England for a conference and sets out to disprove demonism, tangling with the quiet menacing leader of the cult, and experiencing supernatural forces… or are they? There are wonderful cinematic moments: a panicky drive down a dark road in the moonlight; a séance; the examination of a poor catatonic ex cult member; games of cat and mouse between the psychologist and the Satanist. Director Jacques Tourneur also directed Cat People, I Walked with a Zombie, and film noir classic Out of the Past. This man understood the power of black and white film. The first time I saw Curse of the Demon was on 16-mm film in my living room. My dad projected it on the naked wall over the couch. I sat at my dad's knees and had to look away when the… oops, I can't tell you.
The power of these films has stayed with me. To this day, most ventriloquist dummies scare me because of Dead of Night. I also cannot look in my car rear view mirror on a dark night down a long road without thinking of the demon in Curse of the Demon. And I'm still afraid of the dark, partly because of The Uninvited. What scary movies have stuck with you?
Holly Caster knew in 9th grade she wanted to be a writer after receiving an A+ on a paper about 1930s actress Irene Dunne. That early triumphant high hooked her, and she's been writing ever since. She writes nonfiction (self-help articles), fiction (a novel, Cape May), and edits two continuing medical education journals. She's proud to call Nyack "home," and writes about all things entertainment every other week at NyackNewsAndViews.com.
Please Be Seated is sponsored by Elmwood Playhouse and Westchester Broadway Theatre.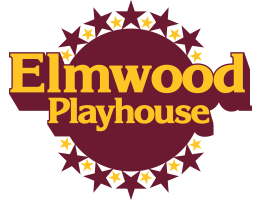 From Nov 9th to Dec 8th, Elmwood Playhouse presents She Loves Me. Two feuding perfume shop clerks have no idea that they are in love with one another. From the songwriting team that gave us Fiddler on the Roof comes this intimate, touching musical of hidden affection and discovered romance. Nominated for eight Tony Awards® including Best Play Revival.
Now playing at the Westchester Broadway Theater: Yeston & Kopit's Phantom based on the famous Gaston LeRoux novel. Maury Yeston said his Phantom "differs radically from the Andrew Lloyd Webber show. It tells the life story of the Phantom—a character of deep pathos who, misshapen from birth—radiates the beauty of music from within, despite his outward imperfections." See Phantom at Westchester Broadway Theatre, through Nov 25, 2018 with a second run from Dec 27-Jan 27, 2019.