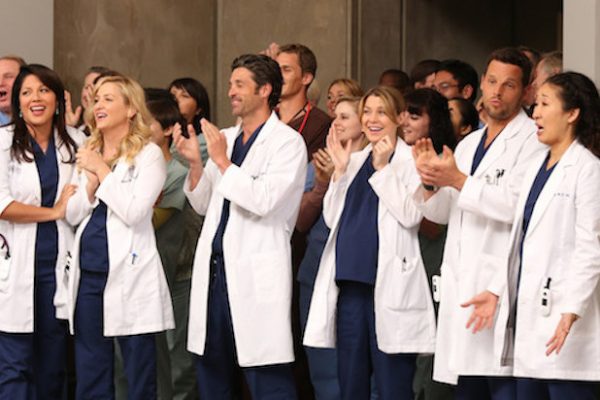 On a recent episode of ABC'S Grey's Anatomy, two men kissed. A lot. It was sexy, and it's just the latest of the boundaries and "taboos" the 15-year-old show has smashed. And I think it's great. I've seen every episode of the series. Despite a few lackluster seasons or a whiff of staleness, lo and behold, the show somehow rejuvenates and becomes interesting again. Perhaps because they haven't limited themselves to any one segment of the population.
Grey's Anatomy (currently on Thursday nights at 8p on ABC and available on DVD at the Nyack Library) aired in 2005 with a limited nine episode run. It has outlived other medically themed shows on then, such as ER, House, Scrubs, Nip/Tuck, and Crossing Jordan. Why? I think it has something to do with the show's ethos of inclusivity.
When Shonda Rhimes, the creator Grey's, was originally putting the show together, she wrote a character called The Nazi—a tough resident in charge of interns—and envisioned her as "a tiny blond with curls." When African American actress Chandra Wilson auditioned, she got the part. Rhimes went with the best person for the role. "I really hate the word 'diversity,'" she responded. "It suggests something…other. As if it is something special, or rare. Diversity! As if there is something unusual about telling stories involving women and people of color and LGBTQ characters on TV. I have a different word: normalizing. I'm normalizing TV. I am making TV look like the world looks. Women, people of color, LGBTQ people equal way more than 50 percent of the population. Which means it ain't out of the ordinary."
Certainly part of the appeal of Grey's is that it can be heavy duty soap opera. (Spoilers ahead.) Meredith Grey, the main character, has worked alongside her boyfriend and his estranged wife; her boyfriend's sister; her dead mother's long past secret lover; her newly discovered half-sister; her other newly discovered half-sister. Meredith was in a plane crash. Meredith drowned and was brought back to life. Meredith had to stand with her hand on a bomb in the body cavity of a patient, to keep them all from exploding. Meredith tampered with a clinical trial. Meredith donated part of her liver to her estranged father. In the hospital at the center of the show, a patient's neurosurgeon is not only the smartest, bestest in the world, he's also incredibly handsome, and will wheel you into your MRI, and perform the scan… and will shave your head before the surgery.
Despite its occasional—okay, FREQUENT—implausibility, Grey's Anatomy is also an important show for the way it has shown a more plausible world than normally presented on television.Doctors and nurses are white, black, and everything in between; they are every religion. And when one of them walks into a patient's room, that patient may be LGBTQ; a child or a very old person; they may wear a turban or speak another language. Most of the time, none of this is even mentioned. Grey's lives by the radical notion that non-straight non-white characters can be professional, smart, and human.
A recent episode featured a large, loving Mexican family, all there to support a little girl who needed surgery. I'm sure that this storyline was in response to midterm rhetoric about a coming caravan and calls to build-the-wall. I could be living in my own personal fantasy, but I would love to think that prejudiced enjoyers of Grey's might have been changed an iota by these characters.
Some people are prejudiced because they've never actually met a Jew, or don't have any black friends, or have been told Mexicans are rapists. Perhaps spending time watching these "others" will, as Rhimes has said, "normalize." And not only on TV. I've spent more time with the characters on Grey's Anatomy than with people I know. The world of this fictional Seattle hospital is as diverse as the Queens neighborhood where I grew up, but it's a world I've rarely seen on TV. The show's multi-cultural world of clinicians and patients is a good place to spend time, even if for only an hour a week. Especially in our current climate of increased hatred.
Maybe Grey's Anatomy will someday break the ultimate taboo and feature a homely doctor.
Holly Caster knew in 9th grade she wanted to be a writer after receiving an A+ on a paper about 1930s actress Irene Dunne. That early triumphant high hooked her, and she's been writing ever since. She writes nonfiction (self-help articles), fiction (a novel, Cape May), and edits two continuing medical education journals. She's proud to call Nyack "home," and writes about all things entertainment every other week at NyackNewsAndViews.com.
Please Be Seated is sponsored by Elmwood Playhouse and Westchester Broadway Theatre.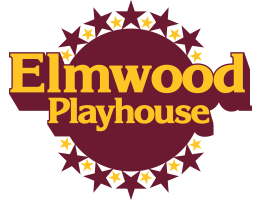 From Nov 9th to Dec 8th, Elmwood Playhouse presents She Loves Me. Two feuding perfume shop clerks have no idea that they are in love with one another. From the songwriting team that gave us Fiddler on the Roof comes this intimate, touching musical of hidden affection and discovered romance. Nominated for eight Tony Awards® including Best Play Revival.
Now playing at the Westchester Broadway Theater: Yeston & Kopit's Phantom based on the famous Gaston LeRoux novel. Maury Yeston said his Phantom "differs radically from the Andrew Lloyd Webber show. It tells the life story of the Phantom—a character of deep pathos who, misshapen from birth—radiates the beauty of music from within, despite his outward imperfections." See Phantom at Westchester Broadway Theatre, through Nov 25, 2018 with a second run from Dec 27-Jan 27, 2019.