When a Surprise Black-Friday Nor'easter Devastated Nyack after Thanksgiving, 1950
by Mike Hays

Thanksgiving pies and turkeys were still warm when an unprecedented storm surge and ferocious winds hit the East Coast, all followed by cold temperatures. It was 1950, and modern weather forecasting was in its infancy. There were no satellite images, no TV weathermen stationed on strategic windy beaches, and no Dark Sky apps to forewarn us. Storms didn't even have human names yet. No one could've predicted a storm of this one's size.
Regional effects of the storm
Variously labeled The Great Appalachian Storm, The Great Sou'Easter of 1950, The Great Thanksgiving Storm, and The Worst Storm of the 20th Century, the November 24-25 storm was officially an extratropical cyclone. It was formed when a tropical low headed north from the Carolinas and was pushed inland by a high-pressure system parked off the coast of Maine. The low pulled down bitter cold and snow in a line from Chicago to Georgia. Temperatures reached -2 in Chicago. Stubenville Ohio got 44" of snow; Pittsburgh got 30.5".  New Jersey, New York, and Connecticut were hit with extremely high winds from the southeast, an unusual flow pattern. Wind gusts reached an amazing 94 mph in New York City; 108 mph in Newark.  Storm surges pushed by the wind were Sandy-esque in the mid-Atlantic. Railroad tracks and beach homes disappeared in Connecticut. LaGuardia Airport, the Lower East Side (including the Office of Emergency Management), and the Hudson River tubes were flooded. Surge was about 7.5'–somewhat less than Sandy would bring, but a record high in Atlantic City.


A Two-day Blow in Nyack
On the Friday after Thanksgiving, the same day a hearing was held in New York City about a possible Thruway Bridge between Nyack and Tarrytown, the Journal News reported: "Howling Gale, Driving Rain Cause High County Damage." The report added that wind hit 105 mph atop Bear Mountain. River Road, between Piermont and Nyack, was closed due to flooding. 9W was closed due to falling trees. A motorist reported that over 300 trees were down between Nyack and the George Washington Bridge. Power was flickering in many places

The destruction of the old Nyack Rowing Association Building. On the left is a greenhouse and the visible building in the upper left still stands at the end of DePew Avenue.
Memorial trees at Memorial Park. Notice how young the trees look compared to today. Two mature trees blew down in the 2018 Nor'Easter.
But wait, there was more to come in the early hours of Saturday, the full extent of which wasn't visible until people could get around later that day and Sunday. A storm surge also hit the area. Fortunately it hit at low tide; otherwise, damage would have been worse. River Road was gouged out below Salisbury Hill. The Grand View village hall was flooded.
The Nyack River Front is changed forever
The lower part of Memorial Park, which was much lower than it is now, was flooded and covered with wood debris. Nyack was more of a river town then than now. Two boatyards operated in Nyack, and one in Upper Nyack. Boats and docks lined the waterfront. The entire waterfront was changed forever by the end of the storm. The old, once glorious Nyack Rowing Association, used as a bowling alley, was totally destroyed. Boats at Powell's Boatyard in South Nyack were driven ashore and swamped. At the Upper Nyack yards, an Army P.T. Boat crashed into the dock and sank. The Valhalla, a teak and mahogany boat, was driven ashore onto Ben Hecht's riverfront property and splintered into smithereens. Stunned boat owners were left to survey their losses.
To everyone's dismay, the long dock at 
Nyack Beach State Park
, built when the location was a quarry, disappeared. It would never be rebuilt. Further north, 
Hook Mountain Park
lost its beach, docks, and its lower section, including a carousel, dance hall, and playground. It was also never rebuilt, and the area is now covered by rocks and trees.
The storm became a case study for meteorologists, and it is still studied today. Every generation has their memorable storm. This generation's was Sandy. In 1950, the Great Thanksgiving Storm changed Nyack forever, and it was talked about for a long, long time.
Photo credits: Courtesy of the Nyack Library
Michael Hays is a 30-year resident of the Nyacks. He grew up the son of a professor and nurse in Champaign, Illinois. He has recently retired from a long career in educational publishing with Prentice-Hall and McGraw-Hill. Hays is an avid cyclist, amateur historian and photographer, gardener, and dog walker. He has enjoyed more years than he cares to count with his beautiful companion, Bernie Richey. You can follow him on Instagram as UpperNyackMike.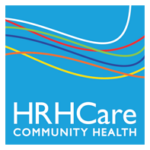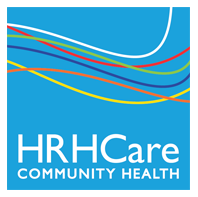 Nyack People & Places, a weekly series that features photos and profiles of citizens and scenes near Nyack, NY, is brought to you by
HRHCare
and 
Weld Realty
.