#GivingTuesday, started in 2012, is an international day of charitable giving at the beginning of the Christmas and holiday season. Here are a few recommendations of worthy charities in our community and around the country, suggested by content contributors and supporters of Nyack News And Views.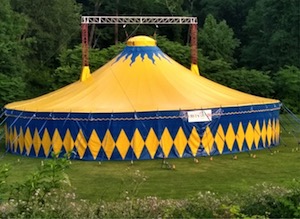 Amazing Grace Circus: It's circus training for kids and teens that teaches much more than acrobatic and performance skills. The 15 year old program which has served 75,000 kids is taking their show on the road with their new circus tent. To support that effort they have started a GoFundMe page to raise funds to buy an RV to move their new circus tent around the region. Learn more and donate at GoFundme.com.
Amazing Grace Circus is aptly named.  For my niece, her time with the troupe was transformative. She entered insecure and emerged fearless. She embraced talents even she didn't know she had and has shown interest in working in early childhood education through her work with their "little top" program. The words to Amazing Grace are a lot to live up to, but in the story of our family, our girl was lost before she met Mr. Amazing, and after a summer of hard work and creative play, was found. Dare I say, Amen! — Bill Batson, Nyack Sketch Log Author/Artist
Strawtown Studio: Everyone is an artist at Strawtown, a unique kids' program sited at the foot of Hook Mountain at Marydell, which provides learning experiences for young people with the natural world through art and science discovery. It's a learning atmosphere that teaches kids about themselves, and to be future stewards of the environment. Students learn through hands on activities and interaction with the Hudson, and all of the wildlife and plant life in our local ecosystem. Show your support at StrawtownStudio.org/support. — Laurie Seeman, Founding Director and Artist Educator, Strawtown Studio
Nyack-Valley Cottage Little League: Donations to NVCll.org enable scholarships for boys and girls from families who can't afford baseball and softball league fees. Help kids from lower-income households, single-parent families and recent immigrants, to "Play ball!" and enrich us all. — Susan Hellauer, Earth Matters columnist on Nyack News And Views.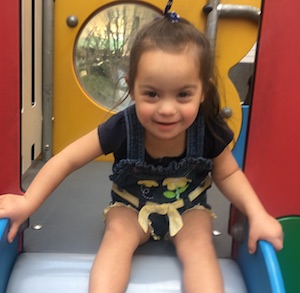 GiGi's Playhouse Westchester Down Syndrome Achievement Center: Provides free therapeutic and educational programming and support to children and adults with Down syndrome.  Change the way the world sees Down syndrome and spread the message of kindness and acceptance for all. Visit GiGisPlayhouse.org/westchester to learn more and donate.  — Irene Tsetsekos, proud mom to Sia, an amazing 3 year old with Down syndrome. 

Riverkeeper monitors the water quality of the Hudson, advocates on its behalf, and helps the communities along the river keep abreast of issues and developments that impact this important resource. Donate at Riverkeeper.org. — Marcy Denker
The Rockland Center for the Arts (RoCA) believes in the power of Art to transform lives, inspire self-expression and bring new, creative ideas to life. Exposure to the arts should never be confined to only those who can afford it. One of RoCA's main goals is accessibility to the arts for everyone.With your generous support, RoCA can continue to present a broad spectrum of free opportunities to create art – from scholarships for children and adults, to free after school arts-in-education programs, and programs for special populations.  Support RoCA, https://rocklandartcenter.org/roca/support-us/support-us/donate.html. — Barbara Galazzo, Events & Exhibitions Director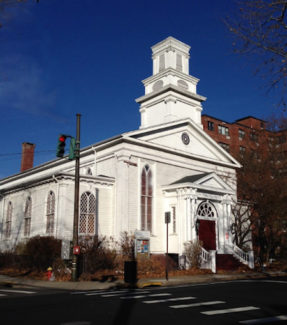 Nyack Center: Housed in a renovated historic church building, Nyack Center is a vital hub of community life in the Nyacks and Rockland County. This unique organization is home to the lowest cost before and after school care in the Hudson Valley region. Beyond caring for our most vulnerable friends and neighbors and their children, Nyack Center is host to Rivertown Film, Nyack NAACP, Pride Rockland, Indoor Winter Farmers Market, WIC, and many other important nonprofit programs, workshops and events. Support your community and ensure that every child matters by donating to NyackCenter.org. — Kim Cross, Nyack Center Executive Director
Some of us are old enough to remember when encyclopedia salesmen used to sell door to door. It was a lot of static knowledge and a lot of money — but having knowledge at their fingertips was an investment that paid off for the baby boom generation. Today we take for granted that Wikipedia is only a click away and free to use. But it's not free to run! Please consider making a donation to Wikipedia because facts aren't free — it takes work to make them available to everyone. Also, if you don't think Wikipedia touches our lives every day, re-read the first sentence in this article, and consider its source. — Dave Zornow, Publisher of Nyack News And Views.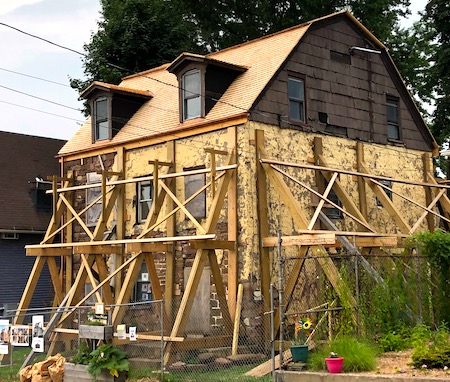 John Green House: This centuries old building, constructed by a founding community leader in 1819, is getting a second chance in life thanks to the work of volunteers and contributions from the community. Returning from the brink of ruin, your financial support and the work of community volunteers can reimagine this historic space as a future home to the village's art and history. Thanks for donating to this important project. — Ken Sharp, John Green House Board Member
The Soar Mentorship Program: Founded by Nyack High School alumnus Adal Regis, Soar is a unique after-school initiative designed to help middle school students of color excel in life through mentoring, community collaborative efforts and partnerships. And it's working: Soar has witnessed a dramatic drop in school suspensions and an increase in honor roll attainment. To donate, please visit the Soar Mentorship Inc. Fund at RocklandGives.org.—Beth Davidson, Soar Board Member
Good Samaritan Hospital: Help advance local access to state-of-the-art healthcare – donate to the Chairman's Holiday Match Challenge. Contributions through January 1 will be matched dollar for dollar by WMCHealth Chairman of the Board Mitchell Hochberg and Susan Hochberg, up to $50,000. Double your goodwill for Good Samaritan at WMChealth.org — Amanda Levin, Regional Director of Development, Good Samaritan Hospital.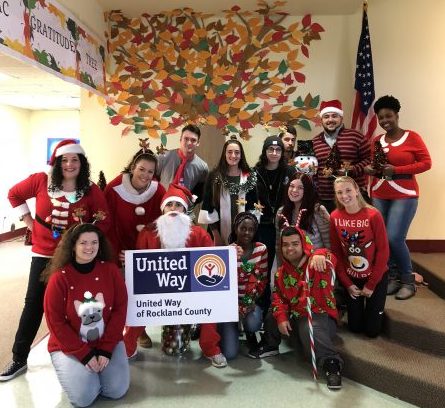 Green Cemetery Fund: Your tax free donation at RocklandGives.org will help bring an affordable, environmentally friendly land conservation burial option to our area. — Kerry Potter, owner of Dying To Bloom, Nyack
The ML by Maria Luisa Scholarship Fund will present its fifth annual awards this spring recognizing Rockland County young women – including those who identify as female – who embrace civic and community involvement, commitment to social justice, social equality, environmental issues and eco-friendly lifestyles through their actions and beliefs. Donate at RocklandGives.org and designate your contributions to the ML by Maria Luisa Scholarship Fund. – Maria Luisa Whittingham, owner and founder of Maria Luisa Boutique and ML by Maria Luisa
Children's Shakespeare Theatre (CST): A theatre company that gives elementary, middle, and high school students the opportunity to perform Shakespeare's plays and provides them access to a close-knit and welcoming community of fellow players. CST has enriched the lives of many kids by creating an atmosphere of camaraderie, enthusiasm and a genuine love and appreciation for Shakespeare's works. Learn more and donate at ChildrensShakespeare.org. — Karen Hughes, CST Parent
These Are A Few Of My Favorite Things…
by Jen Laird White, former mayor of the Village of Nyack
In a county full of amazing organizations, each filling a unique need, it is hard to pick one that is more deserving than the other. So let me talk about three different ways to serve your giving soul, three different groups on who's boards I serve.
The first is the Center for Safety and Change, an organization that protects and shelters the victims of domestic violence. This amazing organization works closely with families in crisis, does preventative education, takes into account every concern facing victims of abuse from where to go, how to go and even how to take their pets with them when they are ready to leave. The Center offers families dignity, refuge from fear and the power to start a new life. The numbers of domestic violence victims in Rockland County alone would shock you. Worldwide, on average, 137 women a day are murdered by domestic partners or family members, more American women have died from domestic violence than US soldiers in the wars in Afghanistan and Iraq and we have a place that says "enough" and does the work to change this. An amazing place. For more, here's a link:
The second is the Garnerville Art Center, a different kind of giving. Garner Arts exists within an old factory complex in West Haverstraw, a stunning collection of buildings that once created textiles and now houses artist studios, light industry, some of the best beer on the planet, a new restaurant and so much more. I think that Garner is one of the most important places in Rockland County and as it grows and thrives will become a key anchor for economic health for the whole region. Garner hosts incredible, innovative events and their monthly arts events calendar is rich with cool things to do. Let me know if you want a tour. I just love the place. It's growing, it's wonderful but it needs more help to reach it's full potential.
The last organization is the Nyack Park Conservancy, a group of passionate local people committed to improving and expanding Nyack's parks. They are responsible for a lot of the fantastic transformations in Memorial Park, they bring us Music On The Hudson, they do park clean ups and park education projects. I have a special place in my heart for all of these hard working folks because 20 years ago, I was one of the founders. The work they do is amazing. Just look at the new playground, the new water feature, all the gardens springing up in Memorial Park. This dedicated team of volunteers continues to expand their reach and their vision for what can happen to make Nyack more beautiful, more fun and more connected to all the beauty that surrounds us. They love volunteers so if you want to help Nyack's parks or if you simply want to know more about them, visit NyackParks.org.
Nyack resident Jen Laird White served three terms as mayor and one as trustee on the Nyack Village Board from 2010-2017.
Penguin Rep Theatre: Rockland's only nonprofit, professional theatre has reached more than 400,000 patrons with outstanding productions of 150 plays since it opened in 1977. And just any plays either, but new works by established and emerging writers. Plays starring great professional actors. Plays that move from Stony Point across the country and around the world, from the stage to TV and film. Your donation will support our efforts to preserve the past in the form of our 1880 repurposed barn theatre, celebrate the present by developing and producing new stories that pulsate with humanity and hope, and generate excitement about the future by reaching new audiences for theatre. Learn more and donate at PenguinRep.org. – Andrew M. Horn, Executive Director
United Way of Rockland Gratitude Challenge: STAC students have teamed up with the United Way to spread joy and encourage giving by encouraging the community to record messages of gratitude to be shared on social media platforms and then challenging others to do the same. READ MORE at St. Thomas Aquinas Students Challenge Rockland to Give.
The Nyack Hunger Coalition is a resource for our neighbors in need that helps support the exceptional local organizations that address hunger and homelessness in the Nyacks. We proudly support People to People, The Nyack Center, Meals On Wheels, The Nyack Homeless Project, Soup Angels, Sunday Supper, Head Start, St. Ann's Food Cupboard, Living Christ Church, and Grace's Kitchen. More info at NyackHunger.com — South Nyack resident Annie Hekker
Parks & Trails New York provides a voice for park and trail users and supporters with decision makers and the environmental community. We work every day to protect our public lands and keep them accessible, safe, and beautiful. Your support makes our work to protect, expand, and improve New York's parks and trails possible. Donate by midnight  at PTNY.org to double your investment in our state's beautiful public lands: our board of directors is matching all donations made by December 31 up to $40,000. — Robin Dropkin, Executive Director Parks & Trails NY.
Center for Safety and Change: I wish we lived in a world where we didn't need organizations like the Center for Safety and Change. I wish we lived in a world without domestic violence, without families who need the services that the Center provides: a 24 hour hotline to get help, an Emergency Shelter, and assistance to victims of sexual assault. But we don't. So for almost 40 years, we've needed the Center to take care of the people in our Rockland community who are victims of domestic violence, who have nowhere else to turn. Learn more and donate at CenterForSafetyAndChange.org — Joe Rand, Managing Partner at Rand Realty
Arts Council of Rockland: For the past 45 years, this organization has existed to ensure that the arts and artists thrive here in Rockland County, because when the arts thrive, we ALL thrive! Support for the Arts Council of Rockland will directly support our ACOR Members' Gallery, build our 2nd Saturday professional development series, provide artists with the resources they need to be successful, and help us make sure that the arts are accessible to all who seek these experiences here in Rockland County. Thank you for your support and please join us as we continue to build our community: ArtsCouncilOfRockland.org — Cheryl Baun, Executive Director, Arts Council of Rockland


Movies show us to ourselves and Rivertown Film reflects on movies. Deepen your understanding with a contribution to this award-winning arts non-profit that has been showing independent, documentary and foreign films in Rockland for 17 years. Films screen Wednesday evenings at the Nyack Center and include discussions with the filmmaker or other interesting commentary.  Contributions support ongoing programming, education, community partnerships and the projector fund, Donate, become a member, check out our schedule at RivertownFilm.org. — Vera Aronow, Filmmaker & Board Member
Rockland 21C, the Rockland 21st Century Collaborative for Children and Youth, is a partnership of our school districts, BOCES, government, teachers centers, parents, Head Start and early childhood organizations, colleges, private and public agencies supporting eight school districts and 20 family resource centers. This non profit supports programs where all children are cared for and nurtured; where all families have access to quality, affordable day care, after-school care, health and social services; where families are actively engaged in their children's healthy development; and all children enter school truly ready to learn—and remain lifelong learners. For 22 years 21C has brought together school, family and community to ensure that every child in Rockland has the best possible future. Please support Rockland 21C at Rockland21c.org. — Harriet Cornell, Rockland County Legislator