by Susan Hellauer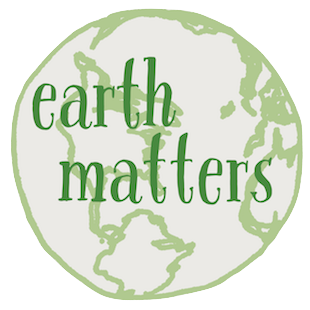 Earth Matters focuses on conservation, sustainability, recycling and healthy living. This weekly series is brought to you by Maria Luisa Boutique and Strawtown Studio and Blue Rock School and Dying To Bloom, a natural burial boutique for humans and pets. Strawtown Studio invites you to their Illuminations! Community Crafting Event on December 8 and 9.
If Earth Matters to you, sign up for our mailing list and get the next installment delivered right to your inbox.
The specter of massive in-water barriers crisscrossing New York harbor, and strangling the life out of the entire Hudson River estuary, has environmental advocates and Lower Hudson Valley officials on high alert.
On Monday, the Rockland County Legislature's Environmental Committee, led by Harriet Cornell (District 10-Nyack/Valley Cottage), held the first of a series of open meetings on a proposed Army Corps of Engineers (USACE) effort to protect New York harbor and the Lower Hudson Valley from storm surge inundation. The federally-mandated New York/New Jersey Harbor and Tributaries (NYNJHAT) Coastal Storm Risk Management Feasibility Study was initially launched in 2015 in response to the devastation of 2012's Superstorm Sandy.
Last July, with just a few days' notice and minimal publicity, the USACE announced a few regional "public scoping meetings" to gather input on six potential engineering solutions. They also set a laughably inadequate 40-day public comment period for the gigantic endeavor.
Barking watchdogs
But environmental watchdog groups like Riverkeeper  immediately began barking. They pointed out the dangers of four of the six proposed solutions, which include enormous in-water storm surge barriers placed around New York harbor. These barriers, they believe, would choke off the Hudson River Estuary where it meets the ocean, restricting tidal flow, blocking the migration of fish, and trapping sediment and contaminants. And with gates to allow passage of ships, the barriers would do nothing to protect against flooding from inevitable sea level rise. 
Municipalities along the harbor, river, and even Long Island Sound (where "deflection flooding" from storm barriers is feared) were alarmed to find that the cost-benefit analysis used by the USACE to pick a winner among their proposals is strictly dollars and cents. It does not take into account any environmental damage. Elected officials and citizen groups from New York City, Long Island, and Westchester soon demanded, and got, the USACE's attention. More public meetings were held, the comment period was extended to November 5, and the entire project schedule pushed back to allow for more study.
The NYNJHAT affects over 16 million people and 900+ miles of shoreline from the NYC harbor up to Troy. Its goal is to reduce the risk of coastal storm damage to communities and critical infrastructure.
Project timeline:
November 5, 2018: Official public comment period closed.

Early 2019: Release of an "Interim Report" on the six potential solutions

2020: Solution options narrowed down to one or two

Spring 2021: Final report

Summer 2022: USACE "Chief's Report" to Congress
Riverkeeper's view
For the first public meeting on this issue, Cornell and her Environmental Committee hosted Riverkeeper's Outreach Coordinator Jen Benson, who presented her organization's understanding of the six USACE options on the table. (Four of the options include New York harbor barriers up to five miles long.) "We consider some of these solutions as 'game over' for the Hudson River," Benson said, ticking off a laundry list of ill effects for the estuary's creatures. "Barrier solutions will lead to poor nutrient distribution, insufficient oxygen, blocked migration, retention of sewage contamination. Nothing good here."
Although climate change is making its catastrophic presence felt right now, Benson pointed out that the USACE did not consider sea level rise in its original proposed solutions. "Even though the USACE's maps show a potential for six feet of sea level rise in the next century, it was not considered in their barrier solutions," she said, noting that the large barriers—at a current price of up to $140 billion, with $2.5 billion in annual maintenance due from local taxpayers—can't be made taller to accommodate sea level rise. "They'll just have to build new ones," she said.
"The only solution Riverkeeper supports is the USACE's alternative 5: the building of community-specific shoreline flood-control measures," said Benson. She then highlighted large barrier projects around the world that have produced unintended environmental and economic consequences. The East Scheldt storm barrier in the Netherlands, the world's largest, has caused shoreline erosion, shifts in habitat, an end to navigation and commercial fishing, increased contaminants and reduced oxygen. Thus, less life can be supported. According to Herman Wanningen and Arjan Berkhuysen, founding members of the World Fish Migration Foundation (an affiliate of the Netherlands Water Ministry): "We have closed a once-open estuary, and have killed it."
I find it upsetting when an institution like the Army Corps of Engineers decides on their plans, and what's going to be studied, but only considers the New York City Harbor. There's no consideration here, it appears to me, for the rest of us and for the Hudson River with its history and beauty, or what the impacts were going to be on the entire Hudson Valley.
          Harriet Cornell, Chair, Rockland County Legislature Environmental Committee
What's next?
The County Legislature's Environmental Committee will hold additional public meetings on the NYNJHAT storm-surge mitigation proposals. Cornell hopes to host the USACE in January and, soon after, representatives from the N.Y. Department of Environmental Conservation (DEC), which is a local partner of the federal project. Meetings will be announced in the press, and posted ahead of time on the County Legislature's Committee Agendas and Minutes page.
Riverkeeper is spearheading opposition to the in-water barrier solutions proposed by the USACE. Head to Riverkeeper's storm-surge barrier web page for the latest news, to submit comments to the USACE, and other ways to exert your influence. Don't underestimate the power of public engagement in this process. Pressure from municipal officials, concerned citizens, and watchdog groups has forced the scheduling of additional public meetings, some extra time for public comment, and somewhat more transparency.
Learn more:
Read Earth Matters every Wednesday on Nyack News And Views, or sign up for the Earth Matters mailing list.
Earth Matters, a weekly feature that focuses on conservation, sustainability, recycling and healthy living, is sponsored by Maria Luisa Boutique, Dying to Bloom, Strawtown Studio, and Blue Rock School.