by Susan Hellauer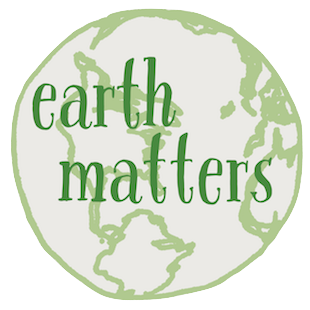 Earth Matters focuses on conservation, sustainability, recycling and healthy living. This weekly series is brought to you by Maria Luisa Boutique and Strawtown Studio and Blue Rock School and Dying To Bloom, a natural burial boutique for humans and pets.
If Earth Matters to you, sign up for our mailing list and get the next installment delivered right to your inbox.
The brick façade fits neatly into its upper Main Street streetscape. So well that you might just walk by without noticing it. But behind that modest exterior is something worth shouting about: 263 Main Street is a LEED Gold Certified EPA Energy Star and Indoor airPLUS Certified building. And it's the only Rockland County multifamily building to hold that honor.
Affordable and eco-friendly
The three-story, 33-unit Nyack Point Apartments opened last January. The project was conceived and carried out by the Rockland Housing Action Coalition, Inc. (RHAC), a 501(c)(3) organization that develops cost-effective affordable housing to help lower-wage workers, the disabled, and returning veterans (and their families) to remain in their rapidly gentrifying, increasingly costly Rockland neighborhoods. 
But newly constructed affordable housing isn't cheap housing, at least not in New York. State agencies require superior energy efficiency in affordable housing supported with state grants. And it makes sense for the residents too: Building to Energy Star standards means lower energy costs, which helps residents meet their monthly bills and stay in their homes.
"You wouldn't believe how tight this building is . . . "
Earth Matters asked RHAC president (and Nyack resident) Bert Hughes about Nyack Point's success. "First, I want to thank the Village of Nyack for supporting affordable housing, and maintaining the wonderful diversity of Nyack," said Hughes. He's also impressed with the building's design and construction. "You wouldn't believe how tight this building is," he added. 
But what does it mean for a building to be "tight"? For an insight on 263 Main's impressive eco-construction, Earth Matters tracked down the energy consultant who helped it achieve its energy certifications. Tony Lisanti, of Integral Building + Design, spoke with EM from his Nyack office.
Earth Matters: So, what do you do? What are those letters after your name?
Tony Lisanti: CEM is Certified Energy Manager. CPHC is Certified Passive House Consultant and Home Energy Rater. I'm a degreed mechanical engineer with over 30 years of experience in the energy and engineering business. Our firm, Integral Building & Design, is very experienced in how best to apply the energy code as well as high performance building programs, such as Energy Star, to a single or multi-family building. We test and verify energy performance under the umbrella of the Home Energy Rating System (HERS).
In the past 15 years, we have been involved with many other projects—mostly multifamily residential—in New York and Connecticut. As a company, we have certified over 2,000 homes, including over 30 multi-family buildings for Energy Star.
Nyack Point is a "tight" building. But a building needs to "breathe," doesn't it?
Not true. A building ideally needs to be as tight as possible, with the proper amount of mechanical ventilation. Even an old single family house can be tightened, and an adequate mechanical ventilation system can be added. 
Building "tight" saves hundreds of dollars in heating and cooling costs each year over the life of the home. A properly designed and installed mechanical ventilation system improves indoor air quality. The operating cost for improved indoor air quality is just about the same as running a 100-watt lightbulb, and it's a fraction of the potential savings for an efficient building.
In our climate, you end up heating and cooling, so people oversize their heating and air conditioning systems to deal with it. With improved building envelope details, the heating and cooling systems can be much smaller. 263 Main uses the smallest available conventional residential style gas heating and central air conditioning systems. 
We pay some of highest fuel and electricity costs right here in this region, so why buy more energy to heat and cool your home than you need? Prioritize the efficiency of the building envelope. The cheapest source of energy is the energy that you don't need.
Is there a code for energy efficiency in new buildings?
All municipalities in New York State have been under the same overall residential building and energy conservation codes since 2016. But building departments deal with myriad issues, with health and safety as their primary concerns. Energy conservation—not so much. So we have homes and buildings that meet code overall, and kind of meet the energy code. If it were met consistently in communities throughout the state and the whole Northeast, we would save a ton of money, a ton of energy, and improve the comfort and indoor air quality inside homes.
Under today's energy codes, heating and cooling systems are about 30 – 40 percent smaller than they were for same size house built a decade or more ago. New houses are tighter and are supposed to have higher levels of insulation and improved windows. If you follow code, your heating and cooling needs can be drastically reduced. Having an oversized system is a big waste of energy and money.
Why did the 263 Main Street project need your consulting services?
Because Nyack Point received funding from New York State, RHAC had to meet energy efficiency requirements on many fronts. That included some sustainability and energy performance targets under NYSERDA's Low-Rise New Construction Program, which requires that new builds meet the EPA "Energy Star Homes" performance requirements. Each dwelling unit has to be tight and well ventilated, with a properly-sized HVAC system. Each apartment must be inspected, tested, and provided with the correct filters and no leaky ducts. That's the difference between an Energy Star Home and any other home.
Incorporating Energy Star Homes certification can cost more if the builder has no experience with it. But over the course of time, the utility cost savings justify the initial outlay of funding. In the long run, spending more during the development and construction phase to incorporate Energy Star requirements lowers utility expenses for both renters and homeowners.
Gerri Levy, Executive Director, Rockland Housing Action Coalition, Inc.
How did that project get to LEED Gold status?
USGBC LEED for Homes Silver certification and Energy Star  are minimum requirements for an affordable low-rise building funded by New York State. Through the efforts of its design and construction team, RHAC was able to meet and exceed these minimums. When the building was completed, it turned out that they made it all the way to LEED Gold certification. LEED platinum is the only certification level above that, which is really hard to meet. 
There's also an EPA program called "Indoor airPLUS." It's checklist-driven, with very rigid construction specs to make sure the building is properly ventilated, has upgraded filtration, and that no building products, paints, sealants, or other substances in any apartment are a source of contamination. The 263 Main project earned this certification too.
Nyack Point's units are efficient, so it's economical to live there. They are comfortable because they meet the Energy Star Homes program requirements. They are healthy because they meet both the Energy Star and Indoor airPLUS standard. And they are sustainable because they meet all the LEED Gold requirements.
So it's Energy Star, Indoor airPLUS, and LEED Gold. You're not going to find many multifamily buildings with that trifecta anywhere.
For their brilliant work on 263 Main Street, in addition to consultant Tony Lisanti and Integral Building & Design, Rockland Housing Action Coalition wants to acknowledge the architects AJ Coppola and Mario Salpepi from Coppola Associates, builder Keith Libolt from Affordable Housing Concepts, Nyack mayors Jen White and Don Hammond, Nyack Planner Robert Galvin, and Building Inspector Don Yacopino. Thanks!
                                      Gerri Levy
Learn more:
Email Earth Matters
Read Earth Matters every Wednesday on Nyack News And Views, or sign up for the Earth Matters mailing list.
Earth Matters, a weekly feature that focuses on conservation, sustainability, recycling and healthy living, is sponsored by Maria Luisa Boutique, Dying to Bloom, Strawtown Studio, and Blue Rock School.