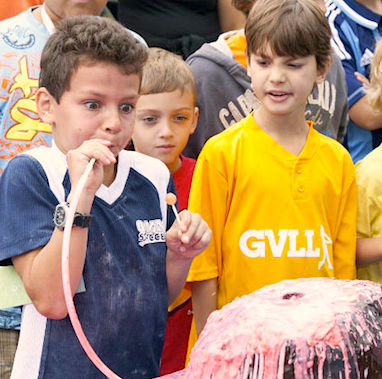 This weekend, there are shows to see, things to buy, and walks to take. Watch the new play at the Antrim Playhouse. Visit the Nyack Sidewalk Sale. Learn about the current developments in the earth sciences at the Lamont-Doherty Earth Observatory Open House on Sat 10-4p. Discover your neighborhood during the South Nyack Walking Tour. Or lace up your running shoes and take part in the Blow Away Breast Cancer 5K Run-Walk. Plus, are you a fan of the mystery genre? If so, don't miss An Evening of Edgar Allan Poe.
Looking ahead: the Village of Nyack Rec Dept is hosting drop-in pickleball every Wednesday through the end of November.
This Fri-Sun list of what to do and where to do it is brought to you by Rockland Center for the Arts.
Friday
The Sacred Monthly Women's Circle is a community where anything goes. Connect with others, cry, laugh, and have fun. There will be tea and you are welcome to bring any other drinks, desserts, and snacks that you like. Please come with an open mind and be prepared to share your story. 7:15-9:15p, Soul Flyte, 13 S Broadway, Nyack.
Shawn Wayans, Scary Movie star, comes to Levity Live. 7:30 and 9:45p, 4210 Palisades Center Dr. A-401, West Nyack.
Maureen's Jazz Cellar presents the Paul Jost Quartet featuring Jim Ridl, Dean Johnson and Tim Horner. 8 and 9:30p, 2 N Broadway, Nyack.
Saturday
Whether you're an aspiring young scientist or a long-time science enthusiast, you can enjoy, explore and learn at the Lamont-Doherty Earth Observatory Open House. Tour a lab, participate in hands-on earth science demonstrations, and learn from world-renowned researchers about their latest discoveries. This year a new exhibit will be testing soil samples for lead levels. The first step toward protecting yourself and your family from lead poisoning is to know whether and where the risks lie. The open house is free, but a $5 contribution is suggested. Park across the street at the HNA Palisades Conference Center (formerly IBM). Shuttle buses run all day. 10-4p, 334 Route 9W, Palisades.
The Nyack Chamber of Commerce is hosting its Autumn Sidewalk Sale. Visit all of your favorite stores and restaurants for the best fall deals. 10a-6p, village-wide, rain or shine.
Curious about South Nyack's railroad history? In the exhibit Tails from the Trail, Curator Evelyn Fitzgerald has photos, maps, and stories to highlight the impact of the railway on the villages. 1-4p, Historical Society's museum DePew House, 50 Piermont Ave, Nyack.
Get your sparkle on at a Jane Cowles Trunk Show. This Nyack-born artist will be showcasing her one-of-a-kind fine jewelry designs with food by Michael Craft of Sweet Tooth World and wine from Grape D'Vine. 2-4p, Maria Luisa, 77 S Broadway, Nyack.
It's the Piermont Civic Association's 50th birthday, and it's also Piermont Oktoberfest. Enjoy German delicacies, games, dancing, and live music. 2-6p, The OUTSIDE IN, 249 Ferdon Ave, Piermont.
How To Make Your Crow Fly! is a workshop with Jessica Hans-Smolin where you can learn a primary arm balancing posture that builds strength, balance, and focus. 3-5p, Nyack Yoga, 42 Main St, Suite 101, Nyack.
Fire breathers will greet you. Local artists, acrobats, and performers, too. All under a big vintage circus tent on the shores of Rockland Lake. It's the Pride Ball 2018. 7p to midnight, under the Big Top at Rockland Lake State Park, Valley Cottage.
The Carnegie Concert Series continues with The Piermont Chamber Music Society, which will perform Beethoven's cello and piano Sonata No. 1 and Rachmaninoff's cello and piano Sonata Op 18. 7:30-9:30p, Nyack Library, 59 S Broadway, Nyack.
Experience a world of mystery with An Evening of Edgar Allan Poe. Readings and interpretations featuring Nosferatu meets The Raven. 8-10p, Nyack Village Theatre, 142 Main St, Suite 110, Nyack.
Sunday
The Montefiore Nyack Hospital hosts the 28th annual Blow Away Breast Cancer 5K Run-Walk. Enjoy a certified scenic course, computerized same-day race results, and refreshments. Proceeds from the event will support free breast screenings, education, and support services at The Breast Center at Nyack Hospital. Get into your running shoes and meet at 9a at Nyack Hospital, 160 N Midland Ave, Nyack.
In Ayurveda, autumn is thought to be an important time to take stock of what's going on in one's life, create necessary adjustments, and prepare for the cooler season. The Women's Autumn Day Retreat will combine the healing benefits of playful movement, active and deeply restorative yoga practice, meditation, and a powerful sisterhood connection. 9:30a-4:30p, Petrina Yoga at Marydell center, 640 N Midland Ave, Nyack.
Join Adrienne Sloane for Knitting Wired, an introduction to knitting with wire to make beautiful and versatile wire jewelry. 12-4p, Rockland Center for the Arts, 27 S Greenbush Rd, West Nyack.
This South Nyack Walking Tour presented by the Historical Society of the Nyacks will let you see beautiful Victorians on South Broadway. View floral stained glass entries, palladian widows, and mansard roofs. Meet at 2p, SW corner of S Broadway and Cedar Hill Ave, Nyack.
Rockland Center for the Arts presents its new Literary Lions Series: Sunday afternoons with distinguished authors. James F. Simon will discuss his important book: Eisenhower vs. Warren: The Battle for Civil Rights and Liberties. 2p, 27 S Greenbush Rd, West Nyack.
The Nyack Pop-Up Chorus sings the songs of The Rocky Horror Picture Show. No experience necessary, just come and have fun. 6p, Casa del Sol, 104 Main St, Nyack.
Next week
Tuesday
The Blind Date is a film designed to wake up, shake up, and drive young people to vote. Nyack resident and producer Peter Danish will lead a brief talk after the screening with the cast and crew, as well as with voters' rights advocates. 8-10p, Nyack Center, 58 Depew Ave, Nyack.
Wednesday
Pickleball anyone? The Nyack Rec Dept invites pickleball players and wannabe players to Memorial Park each Wednesday at 9a for "drop in" pickleball through November. Meetup at 9a on the basketball courts at Nyack Memorial Park, Depew & Piermont Aves.

Thursday
What's an e-bike? Find out on Thursday 10/18 at the Nyack Farmers' Market. Sleek eBikes from Tarrytown will be on hand to tell you how you can save gas, save the planet, and skip the search for parking. You can also test drive an e-bike, too and feel the woosh of climbing Nyack's hills without  breaking a sweat! 10a-12:30p, Main St municipal parking lot between S Franklin & Cedar St in Nyack.
Join Anna de la Paz and pianist José María Curbelo for Music and Dances of Spain. Enjoy a sample of their works as they prepare for concerts that they will perform in Spain. 7-8:30p, Grace Episcopal Church, 130 1st Ave, Nyack.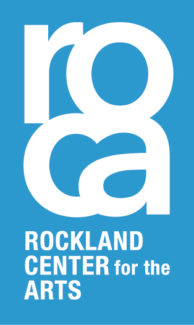 The Nyack Weekender is your Fri-Sun list of what to do and where to do it. This weekly series is brought to you by Rockland Center for the Arts.
To get the Nyack Weekender delivered to your mailbox auto-magically every Friday morning, add your name to our mail list. Visit our
online sign-up sheet
to subscribe.
>