It's a First Friday for arts and music and the last Nyack Street Fair of the year to shop and stroll. Join Bill Batson for a Nyack Sketch Log Walking Tour, get your best robe out for the Golden Age of Hollywood Gala, or dare to visit the headless horseman in Sleepy Hollow and Hillsdale, NJ's Haunted Orchard.
This Fri-Sun list of what to do and where to do it is brought to you by Rockland Center for the Arts.
Friday
On this First Friday of October:

It's First Friday Open Mic night at 95 1/2 Main. Be you–all ages and modes of expression are welcome. 8-10p, 95 1/2 Main St, Nyack.
Celebrate the dedication of the Sparkill Drawbridge Illumination. An event for the whole family with music, food, and dancing. 6:30-8:30p, Sparkill Creek Drawbridge, Piermont.
Take the tale of The Legend of Sleepy Hollow to its darkest extremes at Horseman's Hollow. Walk a haunted trail, stumble upon scary scenes of a town driven mad by the Headless Horseman, and enter the ruins of Ichabod's Schoolhouse. 7p, Philipsburg Manor, 381 N Broadway, Sleepy Hollow.
Saturday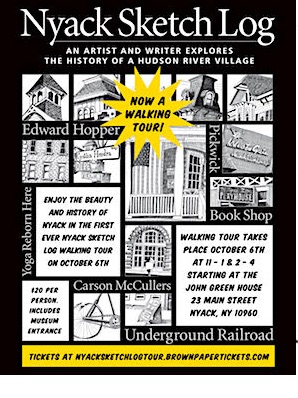 Enjoy the beauty and history of Nyack in the first ever Nyack Sketch Log Walking Tour. Led by Nyack News and Views' author and artist Bill Batson, the tour will be a mixture of Bill's personal history, and interesting facts he's unearthed during eight years of researching, writing, and illustrating his Nyack Sketch Log weekly series. The cost of the tour includes admission to two museums. Tickets are available online. There two 2-hour tours, starting at 11a and 2p. Meet up at the John Green House, 23 Main St, Nyack.
Join Bike Nyack for a ride that's shorter, less hilly, and "Closter" to home. Meetup at 830a at Memorial Park upper level.
Looking for old treasures, silver, and art? Visit the semi-annual Antiques & Collectibles Sale on the grounds of the DePew House. 10a-4p, 196 Chief Bill Harris Way, Orangeburg.
Join the annual Nyack's Little Schoolhouse Lantern Walk. The students have prepared beautiful lanterns and have practiced some songs to sing around the bonfire in German and in English. An afternoon full of creativity, arts and crafts, songs, face painting, hayrides through the woods, and animals is waiting. Please RSVP to the event in order to get the address. 3-7p, Warwick.
After 132 years, the evil spirits of the Demarest Farm have awoken. Come to the Haunted Orchards, have a spooky hayride, and explore haunted houses filled with ghouls, ghosts, and scary creatures. 7:30p, Demarest Farms, 244 Wierimus Rd, Hillsdale, NJ.
Neil Berg brings NEIL BERG'S 100 YEARS OF HOLLYWOOD to Rivertown Film. Enjoy this musical revue with some of the greatest songs from Hollywood's greatest musicals and classic films, including Nyack's own Rita Harvey, star of The Phantom of the Opera and Fiddler on the Roof. 8-10p, The Nyack Center, 58 Depew Ave, Nyack.
Get red carpet ready and head to Pretty Penny for a Golden Age of Hollywood Gala. It will be an elegant and sophisticated evening with dinner, dancing, and more. The proceeds benefit the art education programs in public schools in the Hudson Valley and the Edward Hopper Museum & Study Center. 7-10:30p, 235 N Broadway, Nyack.
The Manhattan Short Film Festival returns with nine films from eight countries. The genres include drama, comedy, animation, a World War II epic, and a film shot entirely underwater. Doors open at 6:30p, Pallisades Community Center, 675 Oak Tree Rd, Palisades.
Sunday

It's the last outdoor Nyack Street Fair of the year. Spend a nice fall day and explore over 300 vendors with a large selection of arts and crafts, while having delicious festival foods. A large kids' area is located in the Main St parking lot and there will be music at the Gazebo. 10a-5p, rain or shine, Main St and Broadway, Nyack.
How about a fresh apple pie? Take the kids to the Orchards of Conklin and pick your own apples. 10a-6p, 2 S Mountain Rd, Pomona.
Crossing Boundaries: Material as Message is an exhibit that prioritizes social justice, solidarity, feminism, and environmental issues, while striving to encourage people to be a part of the solution. See the impact five individual voices can have on the world. 1-4p, Rockland Center for the Arts, 27 Greenbush Rd, West Nyack. Exhibit runs through November 25th.
Take an introductory class in Aerial Vinyasa Yoga. Become familiar with the hammock and learn how to use it to go deeper into poses, cultivate alignment awareness, and build strength. You will also learn how to do a basic inversion and experience the benefits of spinal decompression. 1-2p, Nyack Yoga, 42 Main St, Ste 101, Nyack.
Get a good laugh with Felipe Esparza at Levity Live. 7p, 4210 Palisades Center Dr. A-401, West Nyack.
Wander through an 18th-century landscape and discover a breathtaking display of more than 7,000 illuminated jack o'lanterns. Visit a medieval castle, stroll across the Pumpkin Zee Bridge, and discover a jack o'lantern Statue of Liberty at the The Great Jack O'Lantern Blaze, 9p, Van Cortlandt Manor, 525 S Riverside Ave, Croton-on-Hudson.
Next week
Monday
DVine Pie invites you to An Evening with Gene Marra of Cooperstown Distillery. Enjoy mouthwatering cocktails and spirits from the Upstate New York distillery, paired with pizza by DVine Pie. 6:30-9:30p, 453 Piermont Ave, Piermont.
Wednesday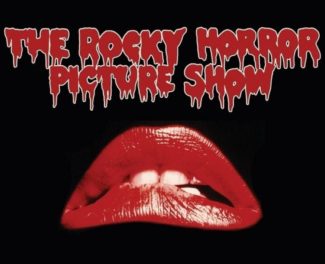 Do your best "Time Warp" at a screening of The Rocky Horror Picture Show. This event is co-sponsored by the Nyack Pop-Up Chorus. Watch the movie today and sing the songs next Sunday. 7-9p, Nyack Library, 59 S Broadway, Nyack.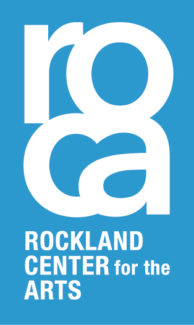 The Nyack Weekender is your Fri-Sun list of what to do and where to do it. This weekly series is brought to you by Rockland Center for the Arts.
To get the Nyack Weekender delivered to your mailbox auto-magically every Friday morning, add your name to our mail list. Visit our
online sign-up sheet
to subscribe.
>