Actress Sally Field Has a New Autobiography. It Left Me Wanting.
Acclaimed actress Sally Field's autobiography,
In Pieces
, was released in September. I asked for it for my birthday, also in September. I was three when Field starred on TV in
Gidget
; I was five, six, and seven when she was
The Flying Nun
. To say she was a role model is an understatement. She was adorable, smart, self-reliant. She seemed to have everything a girl could want. Now, in my 50s, I was excited to read about Field; I was excited at the prospect of delving deeper into her life as an actress.
Going into the heart and mind of a favorite performer is not without pitfalls. It's hard to read that an adored actress has had a difficult life and made bad decisions. Autobiographies raise fundamental questions, like: What does a performer owe to her audience? Probably, truthfully, nothing more than a good performance. Field has almost always given that. When a performer writes a book, inviting people inside her life, do expectations shift?
Sally Field has had quite a career. In the 1960s, she starred as
Gidget
and
The Flying Nun
, and then fought her way to good parts on screens both big and small. She's won three Emmys—for 1976's
Sybil
(lead actress),
ER
(outstanding guest actress, in 2001), and
Brothers & Sisters
(outstanding lead actress in a drama series, 2007), and two Best Actress Oscars, for
Norma Rae
(1979) and
Places in the Heart
(1984). But if you're mostly interested in her showbiz life, you may find this book a bit of a slog. The 396 pages mostly run chronologically, and Field doesn't get to meaty performances, like her TV breakout in
Gidget
, until the book is nearly halfway through. She goes into great detail about Norma Rae but then skips over 30 years to discuss
Lincoln
. What she does write is worth reading, but I wanted even more about her career. My favorite film—and performance—of hers,
Soapdish,
isn't even mentioned.
There's a lot about her family: her alcoholic mother, her absent father, her all-too-present and sexually abusive stepfather, who was an actor and stuntman. These passages were compelling and frequently painful to read, but I was less interested in reading about her great grandparents or the descriptions of houses she's lived in. While they are obviously important to her and her memories, they were less to me: "It was a little California ranch-style house in a new development of similar ranch-style houses,"she writes at one point. At another: "Nestled in the heart of Encino, surrounded by eucalyptus and sycamore trees, stood the rambling two-story house. Lime-green lawns stretched out on either side of the circular driveway, and running next to the horse corral, on the south side of the estate, was another driveway." And there's more. Fields's writing is full of detail, and yet she doesn't even provide the last name of her last husband.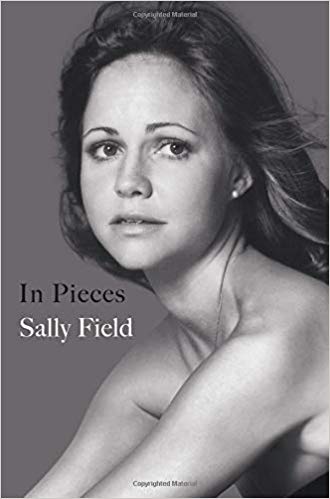 I more appreciated the insights into what made her such a vulnerable, open, dedicated actress:  "All my life I've tried to figure out why I didn't have a constant stream of friends." Her love and devotion to acting jumps off the page: "Like a thirsty person needs a glass of water, I needed to explore this world of acting in every way I could." When school broke for summer vacation, "I had no stage. Without that I didn't exist. I had to find a place where I could act."
Gidget
was "a one-dimensional illusion… dealing only superficially with the life of a teenage girl… But it didn't matter to me. It was like feeding a three-course meal to a starving person." And on set she was "enveloped in the feeling of not being alone." About wanting to play Mary Todd
Lincoln
in the Spielberg film: "With all my might I tried to not want it, as though the film were a hungry animal, and if it could smell my desire, it would eat me."
Field unflinchingly describes her abuse at the hands of her stepfather, her mini nervous breakdown, and starving herself to be camera ready. She's treated poorly by many men: Her stepfather tells her to take the role on
The Flying Nun
because "If you don't do this show you may never work again." A cameraman wants to cut her too-long eyelashes; executives tell her she's too chubby, or too plain; a director manipulates her into having sex. She almost loses herself in her relationship with Burt Reynolds. She says of herself: "The word
no
was almost impossible for me to say."
I may have wanted a certain type of autobiography, filled with more shallow but entertaining tidbits about Hollywood parties, scandals, and gossip, but Field provided another. She writes, "Why is it easier for me to write about the times in my life that felt humiliating or shameful?"
I do hope that she writes another book so I can read about her working with Michael Caine and Kevin Kline, or how she managed to be simultaneously so outrageous and so real in
Soapdish
, but that's my issue. Field elected to dig deeper, and be fearless, to be honest about her self-doubts and mistakes. Reading
In Pieces,
I realize I'm still a Sally Field fan, and she's still my role model.
Holly Caster knew in 9th grade she wanted to be a writer after receiving an A+ on a paper about 1930s actress Irene Dunne. That early triumphant high hooked her, and she's been writing ever since. She writes nonfiction (self-help articles), fiction (a novel, Cape May), and edits two continuing medical education journals. She's proud to call Nyack "home," and writes about all things entertainment every other week at NyackNewsAndViews.com.
Illustrations by Emma Caster-Dudzick. Emma is an artist living in Brooklyn. Find her art here: https://www.ecdart.com/.
Please Be Seated is sponsored by Elmwood Playhouse and Westchester Broadway Theatre.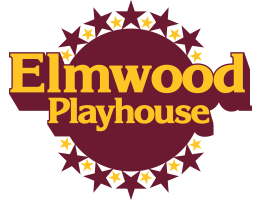 From Nov 9th to Dec 8th, Elmwood Playhouse presents She Loves Me. Two feuding perfume shop clerks have no idea that they are in love with one another. From the songwriting team that gave us Fiddler on the Roof comes this intimate, touching musical of hidden affection and discovered romance. Nominated for eight Tony Awards® including Best Play Revival.
Now playing at the Westchester Broadway Theater: Yeston & Kopit's Phantom based on the famous Gaston LeRoux novel. Maury Yeston said his Phantom "differs radically from the Andrew Lloyd Webber show. It tells the life story of the Phantom—a character of deep pathos who, misshapen from birth—radiates the beauty of music from within, despite his outward imperfections." See Phantom at Westchester Broadway Theatre, through Nov 25, 2018 with a second run from Dec 27-Jan 27, 2019.