Why Another A Star Is Born?
When I set out to write about the new
A Star is Born
, which stars Bradley Cooper and Lady Gaga,
 I thought I'd compare and contrast it with the three other versions, discuss the actors in each, talk about their chemistry, how the story changed from version to version, etc. But in doing the most basic part of the research—watching the 1937, 1954, and 1976 versions on FilmStruck, and the newly released one at the movie theater—my plans were thrown off track. I had a desire to discuss something stronger: how much I dislike this story.
SPOILERS AHEAD.
Not familiar with A Star Is Born? Woman with a dream meets and falls in love with a successful, famous man. That's the basic plot. It has varied little over time: In 1937, Woman's a wannabe actress and Man's an established film star. In 1954, Woman's a seasoned singer with dreams of becoming an actress and Man's an established film star. In 1976 and 2018, Woman's a singer/songwriter and Man's an established performer. In all four cases, he aids her rise to fame. In all four films, she witnesses his alcoholic and/or drug-taking behavior before she gets involved with him.
I find it hard to root for these two crazy kids to get together when I'm seeing him be cruel, slur, punch people, break things, pass out and have to be carried to bed, and wreck his career. I guess I'm supposed to forgive his terrible behavior because he does help her, and because she sees something in him despite his red eyes and undoubtedly bad breath. However, inside I'm screaming at her, "Run the other way, honey! You ain't gonna fix him." Women are nurturers, true. But movies like this force me to ask, which came first? Are women nurturers because of some genetic predisposition, or are women nurturers because they've seen movies like these their whole lives?
Another unforgivable part of the story: The four women in all these versions risk their lifelong dream—of acting or singing—because of their man. They don't want to hurt his feelings or cause him to fall off the wagon.
I find it disturbing that after 80 years, this story is still being told this way. I would've preferred, say, a gay or lesbian version, or a role reversal version. Or would that not have worked because no man would ever consider giving up his career for a woman? Would a man put up with a woman behaving as badly as the men do in these films? I doubt it.
I know alcoholism is a disease. I know people treasure the idea of the curative power of love. I know people deserve a second chance. I know some women love a fixer-upper man. I know "it's only a movie." But this "romantic" classic cinema story is perpetuating a ridiculous and dangerous cliché: With the love of a good woman, a man can be healed. But because we are bombarded with news about real life women who are abused or killed by men who "love" them (google "man kills wife"; there's
this
story, and
this
, and
this
, and
this
, and that's just within the past month), maybe it's time to let go of this kind of plot.
A Star is Born
? It's time for your plot to die.
Holly Caster knew in 9th grade she wanted to be a writer after receiving an A+ on a paper about 1930s actress Irene Dunne. That early triumphant high hooked her, and she's been writing ever since. She writes nonfiction (self-help articles), fiction (a novel, Cape May), and edits two continuing medical education journals. She's proud to call Nyack "home," and writes about all things entertainment every other week at NyackNewsAndViews.com.
Please Be Seated is sponsored by Elmwood Playhouse and Westchester Broadway Theatre.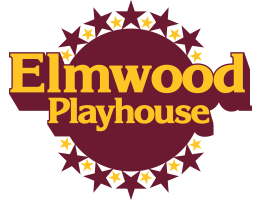 From Nov 9th to Dec 8th, Elmwood Playhouse presents She Loves Me. Two feuding perfume shop clerks have no idea that they are in love with one another. From the songwriting team that gave us Fiddler on the Roof comes this intimate, touching musical of hidden affection and discovered romance. Nominated for eight Tony Awards® including Best Play Revival.
Now playing at the Westchester Broadway Theater: Yeston & Kopit's Phantom based on the famous Gaston LeRoux novel. Maury Yeston said his Phantom "differs radically from the Andrew Lloyd Webber show. It tells the life story of the Phantom—a character of deep pathos who, misshapen from birth—radiates the beauty of music from within, despite his outward imperfections." See Phantom at Westchester Broadway Theatre, through Nov 25, 2018 with a second run from Dec 27-Jan 27, 2019.